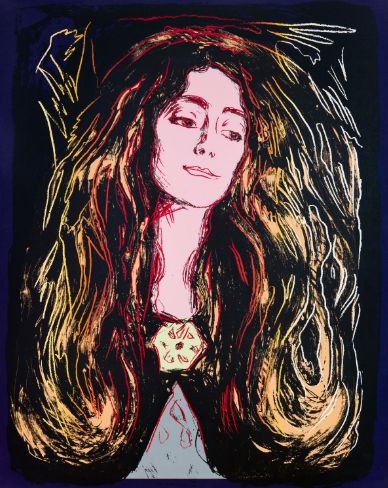 Andy Warhol – After Munch
10.05 - 09.09.2018
Andy Warhol (1928–87) was very enthusiastic about Edvard Munch. He stated that next to Henri Matisse, Munch was his favourite artist. Warhol began collecting Munch prints after his 1973 visit to the Munch Museum and the National Gallery in Oslo. Nearly ten years later, in 1982, he attended an exhibition of Munch's works at Norwegian-owned Galleri Bellman in New York. Inspired by this, he began to work on a series of prints which became known as the After Munch series.
The exhibition features three of the After Munch series' main works, along with unique full-scale prints, unpublished prints, and one of Warhol's original pencil drawings based on Munch's self-portrait, giving visitors an insight into Warhol's artistic process during the creation of the series.
Warhol's paintings are based on some of Edvard Munch's most famous graphic works: The Scream, the portrait of Munch's lover EvaMudocci, and a double image of Madonna and Self-Portrait. The four motifs are portrayed in different variations.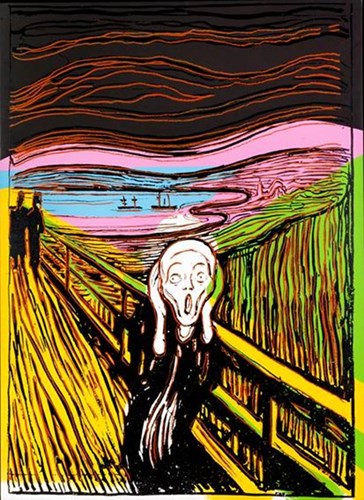 Andy Warhol, The Scream (After Munch), 1984 © The Andy Warhol Foundation for the Visual Arts  Photo Sparebankstiftelsen DNB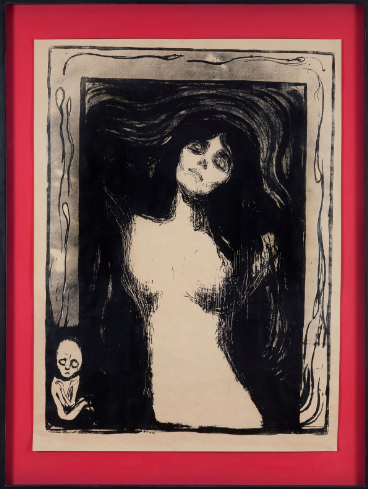 Andy Warhol, Madonna (After Munch), 1983. © Haugar Vestfold Kunstmuseum  Photo Øystein Thorvaldsen
The exhibition is part of Munchmuseet on the Move – Kunsthall Oslo, and will be exhibited at Kunsthall Oslo, Dronning Eufemias gate 34, Bjørvika.
Image on top: Andy Warhol, Eva Mudocci (After Munch), 1984. © Haugar Vestfold Kunstmuseum