David Zwirner: 25 Years
January 13–February 17, 2018
"Twenty-five years ago, the gallery opened in a relatively small space at 43 Greene Street in SoHo in New York, with the intention to show challenging art without compromise. It's been an extraordinary quarter of a century, with over 300 exhibitions behind us—from Greene Street to Chelsea in New York, then onwards to London, the Upper East Side, Hong Kong, and soon another Chelsea expansion—and an incredible roster of artists, outstanding staff, and community of collectors, curators, and supporters. I am proud that the ethos and spirit of commitment to the artists and their art that guided the gallery from the beginning remains true today and as we look ahead. This anniversary presents an opportunity to look back at—as well as behind the scenes of—a few of the highlights that have made these decades so memorable." —David Zwirner, January 2018
On the occasion of the gallery's 25th anniversary, David Zwirner will present a special
exhibition celebrating the artists who have shaped the gallery's program since its founding  
in 1993. 
On view across all of the gallery's Chelsea spaces in New York (519, 525 & 533 West
19th Street and 537 West 20th Street), the exhibition will feature artworks by the gallery's artists, including significant historical work, alongside new and never-before-seen works commissioned specially for the occasion.
Since opening its doors at 43 Greene Street in 1993, David Zwirner continues to present ambitious exhibitions guided by an artist-centric ethos. In 2002, the gallery relocated from SoHo to West 19th Street before expanding to Europe in 2012 with a gallery in an eighteenth-century Georgian townhouse at 24 Grafton Street in London's Mayfair district.
In February 2013, David Zwirner inaugurated a new five-story exhibition space at 537 West 20th Street in New York.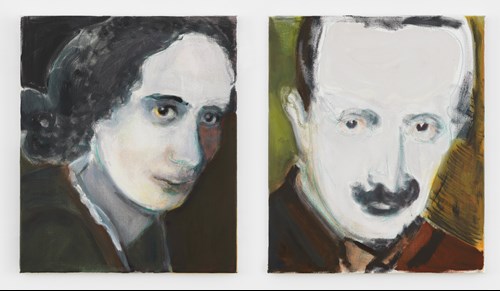 Marlene Dumas, Hannah Arendt and Martin Heidegger, 2017. Oil on canvas. Diptych. Each: 23 3/4 x 19 7/8 inches. 60.3 x 50.5 cm. Overall: 23 3/4 x 50 1/8 inches. 60.3 x 127.3 cm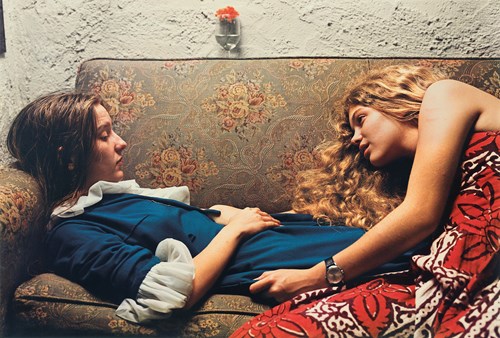 William Eggleston, Untitled, 1973. Pigment print. Framed: 45 x 62 x 2 1/4 inches. 114.3 x 157.5 x 5.7 cm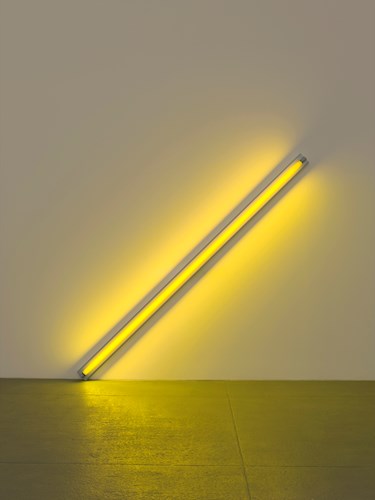 Dan Flavin, the diagonal of May 25, 1963 (to Constantin Brancusi), 1963. Yellow fluorescent light. 8 ft. (244 cm) long on the diagonal. Edition of 3. FLADA0164.2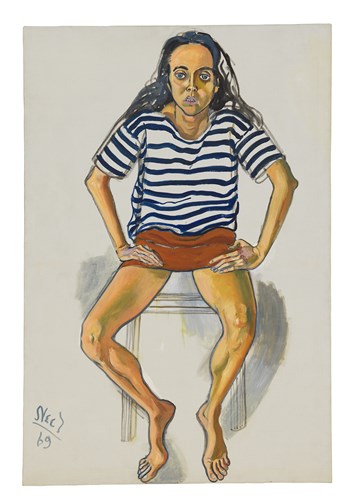 Alice Neel, Ginny in Striped Shirt, 1969. Oil on canvas. 59 3/4 x 40 inches. 151.8 x 101.6 cm.Framed: 63 x 43 1/4 x 1 7/8 inches. 160 x 109.9 x 4.8 cm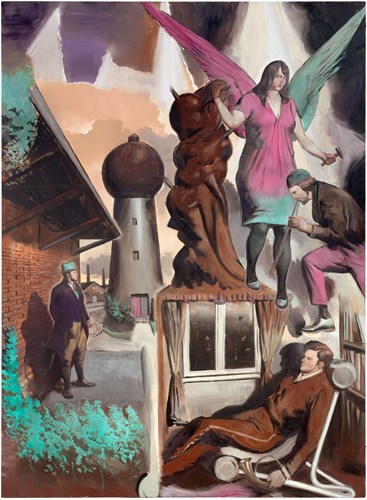 Neo Rauch, Der Türmer, 2017. Oil on canvas. 118 1/2 x 86 3/4 inches. 301 x 220.3 cm. Framed: 120 1/8 x 88 1/2 x 2 1/2 inches. 305.1 x 224.8 x 6.4 cm
In September 2017, the gallery opened a space at 34 East 69th Street on Manhattan's Upper East Side for special projects and focused historical exhibitions. Opening in January 2018, David Zwirner will inaugurate its first gallery in Asia in the H Queen's building in Central Hong Kong.
David Zwirner: 25 Years will be accompanied by an illustrated catalogue revisiting the nearly 400 exhibitions presented by the gallery since 1993. With contributions by celebrated art  historian Richard Shiff, renowned curator and academic Robert Storr, as well as David Zwirner himself, this publication will offer rare insights into the growth of a commercial gallery through its long-term commitment to its extraordinary artists.​