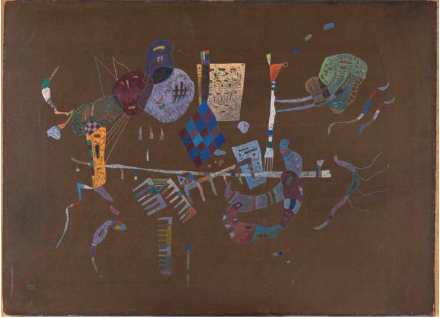 Lost, Loose and Loved: Foreign Artists in Paris 1944-1968
20 November, 2018 – April 22, 2019
Lost, Loose and Loved: Foreign Artists in Paris 1944-1968 is an exhibition organized by the Museo Reina Sofía with the collaboration of the Community of Madrid that brings the public closer to the complex artistic scene developed in the French capital after the Second World War and that recovers an outstanding cultural production often forgotten by a large part of art historiography.
Thanks to a representative group of more than one hundred artists of different nationalities who covered numerous styles and formats (from painting and sculpture to cinema, music or photography) and more than 200 works - many of them never seen before - this exhibition sheds light on the richness of this period, which was undoubtedly crucial in the 20th century.
Throughout the more than twenty years that make up the chronology addressed, Paris, a city that sought to restore after the devastation of war the reputation it once enjoyed as the cultural capital of the world, welcomed in successive waves a very large number of artists from America, Europe, Africa and Asia. In 1965, for example, there were some 4,500. Some were present long ago, such as Kandinsky or Picasso, but many others gradually fled their countries because of racial, homophobic or political discrimination or because they aspired to become important artistic voices thanks to critical Parisian filters.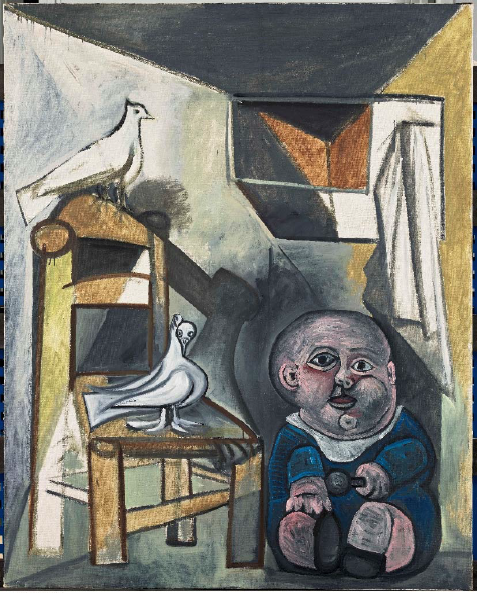 Picasso, L'enfant aux Colombes, 1943
The amalgam of origins is reflected in the exhibition, where works by men and women from, for example, Argentina, Canada, Chile, Cuba, the USA, Haiti, Mexico, Venezuela, Germany, Spain, Italy, Finland, Hungary, Portugal, Romania, Russia, Switzerland, Algiers, South Africa and Japan, to name a few. Their names include, among many others, those of Eduardo Arroyo, Jean-Michel Atlan, Anna Eve Bergman, Minna Citron, Ed Clark, Beauford Delaney, Erró, Claire Falkenstein, Sam Francis, Herbert Gentry, Carmen Herrera, Vassily Kandinsky, Ida Karskaya, Ellsworth Kelly, Mohammed Khadda, John-Franklin Koenig, Roberto Matta, Pablo Palazuelo, Pablo Picasso, Jean-Paul Riopelle, Loló Soldevilla, Nancy Spero, Shinkichi Tajiri, Rufino Tamayo, Chu Teh-Chun, Jean Tinguely, Maria Helena Vieira da Silva, Wols or Zao Wou-Ki.
Image on top: Wassiliy Kandinsky, Alredidor de la Linea, 1943