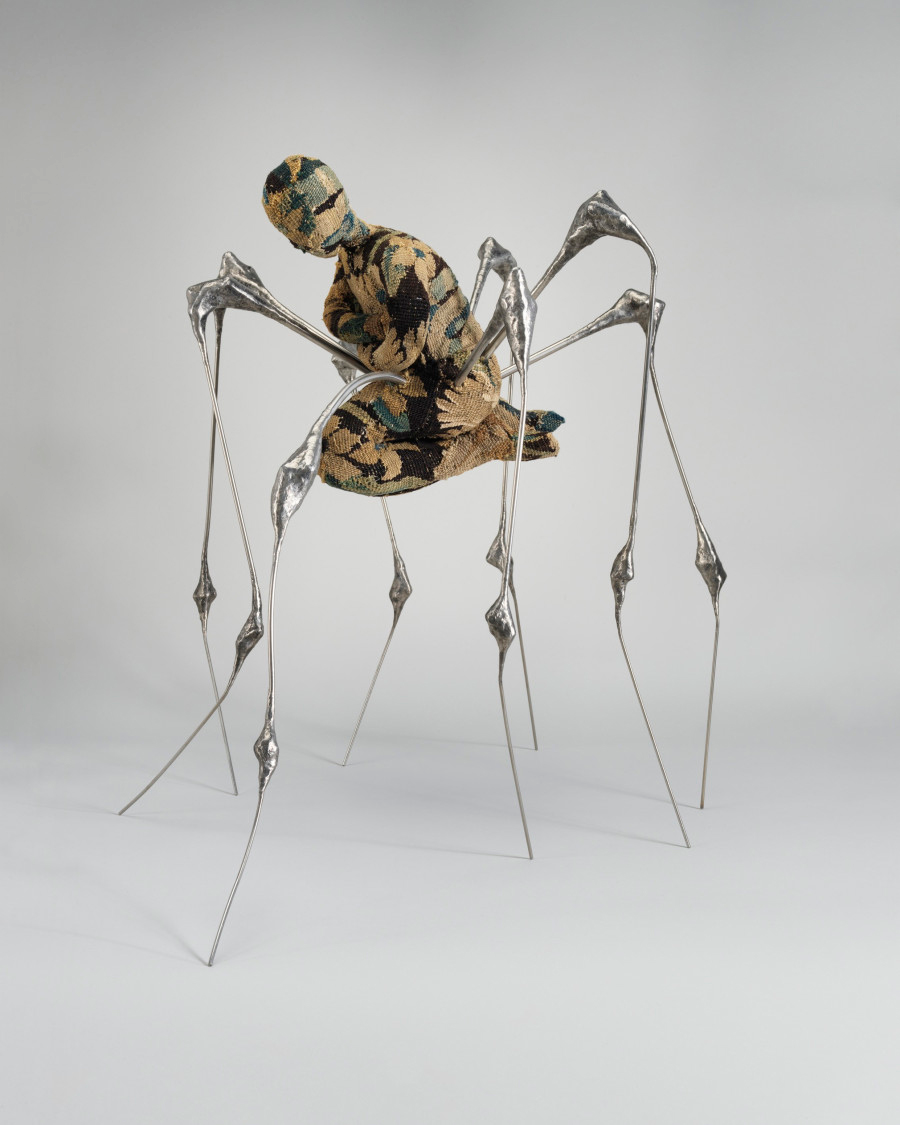 Louise Bourgeois: Spiders
October 7, 2017–September 4, 2018

Louise Bourgeois created the first of her darkly compelling spider sculptures in the mid-1990s, when she was in her eighties. The artist saw spiders as both fierce and fragile, capable of being protectors as well as predators. For Bourgeois, the spider embodied an intricate and sometimes contradictory mix of psychological and biographical allusions. Partly a reference to her mother, partly to herself, spiders for her represented cleverness, industriousness, and protectiveness. Filling the museum's sculpture gallery on Floor 5, Louise Bourgeois Spiders explores the captivating complexity of the artist's conception of these elegant and fearsome creatures, with works sculpted in a range of materials and scales, from the intimate to the monumental.
A native of France, Louise Bourgeois emigrated to the U.S. in 1938. Throughout her 70-year career, she has obsessively spun memories and traumas into archetypal figures such as the Father, Mother, Child, and Lover. These are represented in a complex symbolic language drawn from apparent opposites: breast and phallus, human and animal, plastic and flesh, seduction and repulsion. Her practice encompassed massive installations and private drawings, and demonstrated her mastery of materials as diverse as marble, bronze, wood, wax, latex, cement, and fabric — all in pursuit of the truthful expression of psychosexual states.
Image on top: Spyder, 2003, courtesy SFMoMA