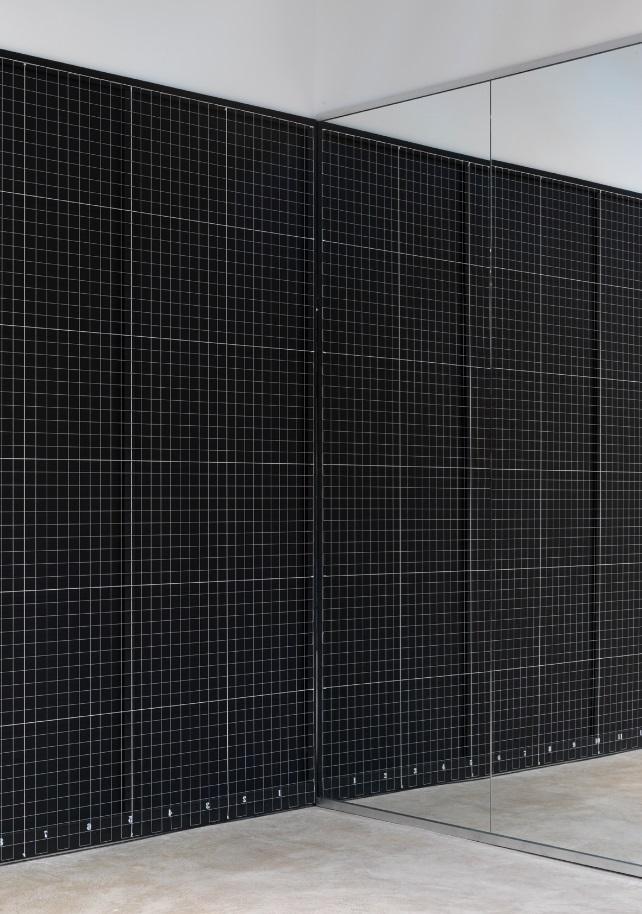 Mark Wallinger: The Human Figure in Space
21 July – 7 October 2018 
Turner Prize-winning artist Mark Wallinger will unveil a series of playful, thought-provoking and previously unseen works in an exhibition opening at Jerwood Gallery, Hastings this month. The show is inspired by the seaside setting of the gallery and the 19th-century photographer, Eadweard Muybridge's pioneering work, The Human Figure in Motion.
All works are being shown for the first time in the UK and Birdman, created specifically for the show, is befitting for the seaside location of Jerwood Gallery. The piece features cropped details taken from images of contestants at the International Birdman competition, which takes place on the Sussex coast. 
As Mark explains: "Isolated against the sky, these would-be aeronauts conjure with myth and wilful slapstick, bathos and pathos. The dream of flight that started in Greek mythology with Icarus and Daedalus and continued through a myriad of figures from cultures worldwide, is here very much end-of-the-pier."
The individuals pictured in this work, suspended and frozen in mid air, evoke the pioneering work of 19th century photographer Eadweard Muybridge.
Muybridge developed a scheme for instantaneous motion picture capture, photographing his subjects moving in front of a grid of white thread. In his work, The Human Figure in Space, Wallinger recreates the grid, but its familiarity is subverted so that its proximity, presence, and immediacy come as a surprise.
Wallinger was first nominated for the Turner Prize in 1995 and won it in 2007 for his installation State Britain, an exact replica of peace campaigner Brian Haw's protest camp in London's Parliament Square. Ecce Homo (1999), a life-sized sculpture of Jesus Christ, was the first work to occupy the empty 4th plinth in Trafalgar Square. He represented Britain at the Venice Biennale in 2001. Labyrinth (2013), a major and permanent commission for Art on the Underground, was created to celebrate 150 years of the London Underground. In June, the first of two permanent signature works by Wallinger was realised; Writ in Water for the National Trust celebrates the Magna Carta at Runnymede, while The World Turned Upside Down for the London School of Economics will be unveiled later this year. Mark's work is displayed in the collections of many leading international museums including Tate, London, England; MoMA, New York, US; and Centre Pompidou, Paris, France. 
Image on top: The Human Figure in Space, 2007. Approx. 4,800 m (3 miles) of kite string, mirrors, stencilled numbers, nails, wood. Dimensions variable. Installation view at Donald Young Gallery, 2007. Photographer Tom Van Eynde.