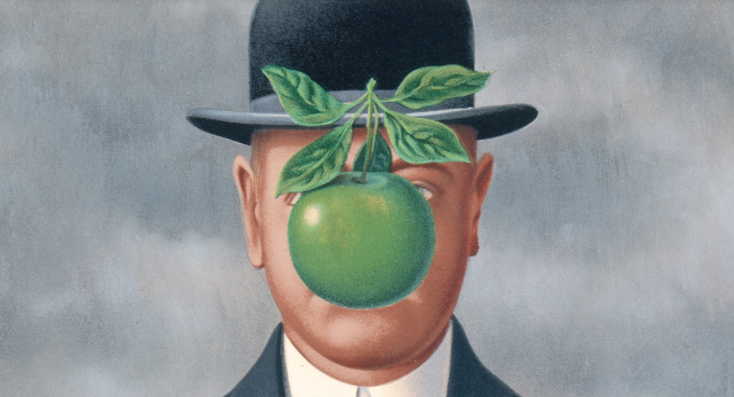 René Magritte: The Fifth Season
May 19–October 28, 2018

René Magritte (1898–1967) was one of the most intriguing painters associated with Surrealism, but he did not fully find his voice until after breaking ties with the movement. This exhibition, the first to look exclusively at Magritte's late career, examines his most important bodies of work from the 1940s through the 1960s, and shows how they marked a fundamental shift in painting from Modernism to our own time.
Featuring more than 70 artworks in nine immersive, thematic galleries, René Magritte: The Fifth Season explores how Magritte balanced irony and conviction, philosophy and fantasy, to illuminate the gaps between what we see and what we know. Together, the works reveal Magritte as an artist acutely attuned to the paradoxes at work within reality, and an enduring champion of the role of mystery in life and art.
Image on top: René Magritte, Le fils de l'homme (The Son of Man), 1964 (detail); private collection; © 2017 C. Herscovici / Artists Rights Society (ARS), New York; photo: Banque d'Images, ADAGP / Art Resource, NY