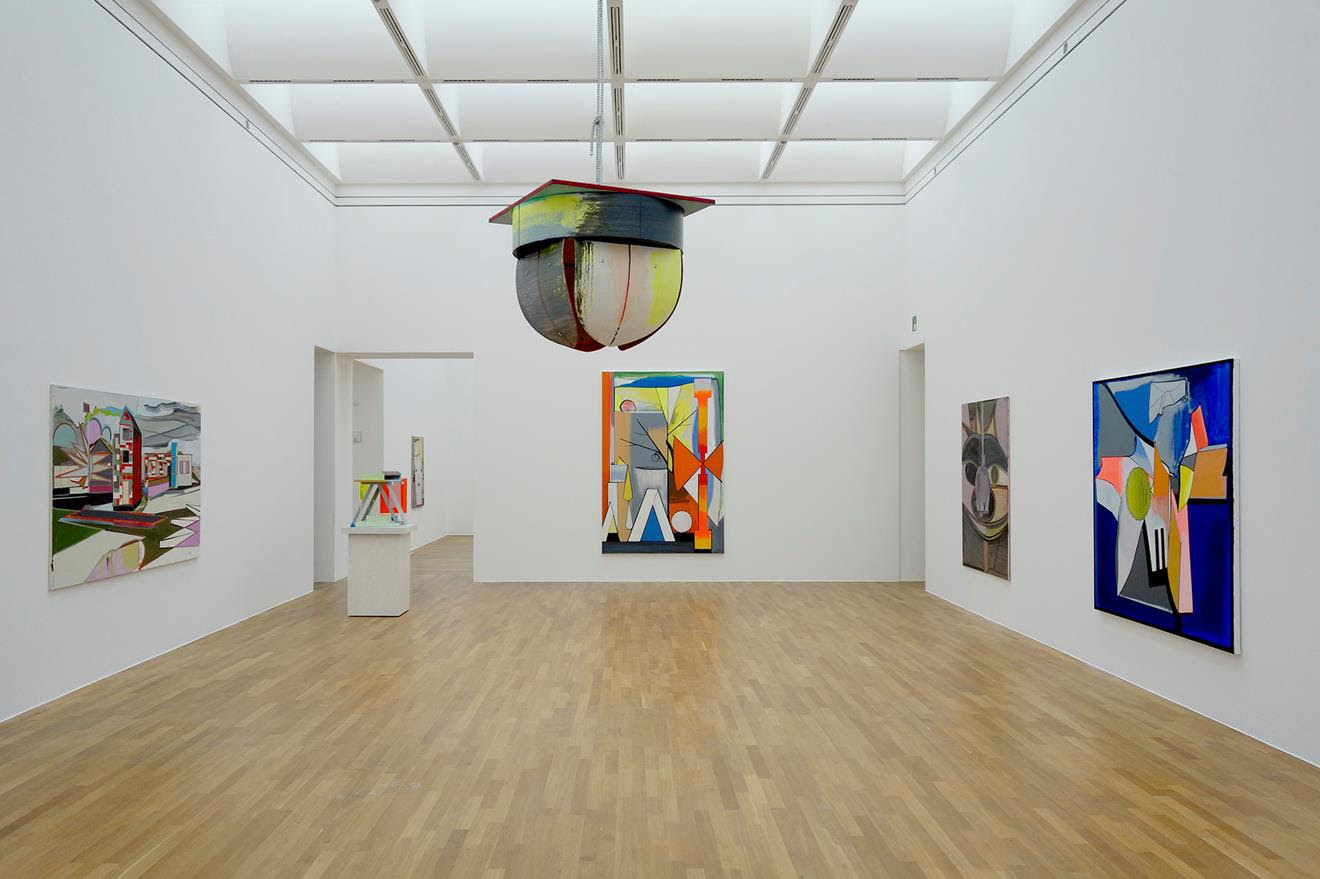 Thomas Scheibitz. Masterplan\kino
February 1 — April 29, 2018
Thomas Scheibitz's practice questions the principles of classification and systems of order, resisting traditional categorization. Central to Scheibitz's painterly and sculptural objects is the demand for a new relation between figuration and abstraction. From a comprehensive image archive, Scheibitz – in spiritual kinship with Aby Warburg and his Mnemosyne Atlas – combines a vast variety of images according to formal and associative similarity, which provides the basis for the artist's sculptures and paintings. In his process, Scheibitz deconstructs and rethinks plainly legible figuration until it turns into neither mimetic nor emblematic abstraction, with each element becoming its own representation. During a long process involving the "ambivalent adjustment of ideology, memory and invention" (Scheibitz), the picture and sculptural body turn into ambiguous objects, with a barely contrivable attachment to the world or reality.
Comprised of almost 70 works, this is one of the most substantial exhibitions the artist has developed in recent years. More than half of the presented works were created for the exhibition and are complemented by a selection of works, dating from 1995-2016. Thus, the exhibition paradigmatically shows the visible development, consistency, and new approaches within Scheibitz's oeuvre.
The exhibition, which has been conceived in cooperation with the Wilhelm-Hack-Museum in Ludwigshafen (May 18 – August 12, 2018), will be accompanied by a comprehensive catalogue designed by the artist, containing approximately 100 illustrations and essays by Stephan Berg, Dominikus Müller, and René Zechlin.
Image on top: Thomas Scheibitz, Installation view, Masterplan\kino, Kunstmuseum Bonn, Germany, 2018
Photo: Studio Scheibitz, © Thomas Scheibitz, VG Bild-Kunst, Bonn 2018