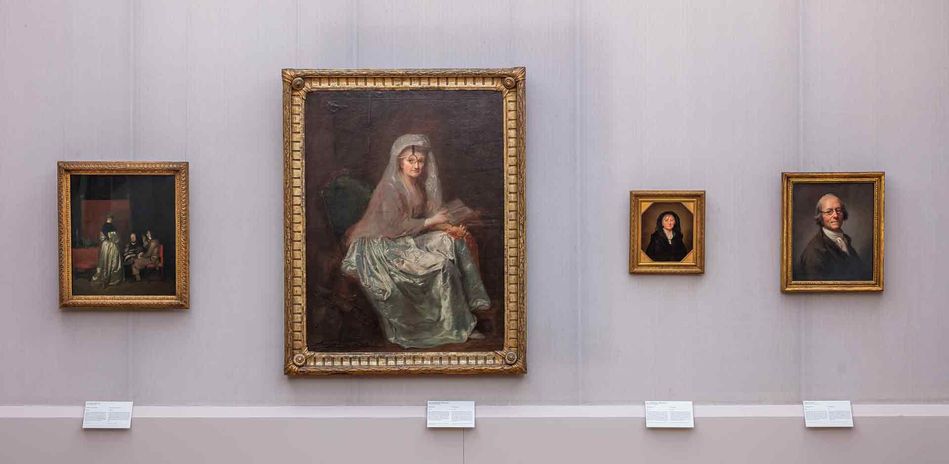 Three hundred years ago, on 23 July 1721, Anna Dorothea Therbusch was born in Berlin, who would go on to become one of the most important women artists of the 18th century. To mark the tercentenary of her birth, in autumn of 2021 the Gemäldegalerie is honouring this extraordinary artist and forerunner of women's emancipation with a focussed special exhibition featuring key works from the Staatliche Museen zu Berlin's own collections.

The Unusual Career Path of Anna Doroethea Therbusch
The unusual career path of Anna Doroethea Therbusch (1721–1782) began early on. The daughter of the Prussian court painter Georg Lisiewsky, she and her siblings received her initial instruction as a painter from her father. As the wife of an innkeeper and mother of five children, however, for some time, her artistic abilities lay idle. In her forties, though, she dedicated herself to painting with great vigour, and in 1767 she was one of the few women to be accepted into Europe's most important art school of the time, the Académie royale de peinture et de sculpture in Paris. After returning to her home town, she became a highly sought-after portrait painter, and with likenesses of figures such as Henriette Herz, Frederick the Great and the doctor Christian Andreas Cothenius, one of the most important chroniclers of the Age of Enlightenment.