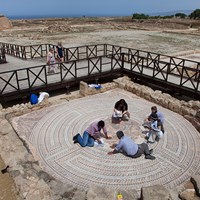 Article date: Friday, September 20, 2019
Getty to Devote $100 Million to Address Threats to the World's Ancient Cultural Heritage
The J. Paul Getty Trust will embark on an unprecedented and ambitious $100-million, decade-long global initiative to promote a greater understanding of the world's cultural heritage and its universal value to society, including far-reaching education, research, and conservation efforts.
---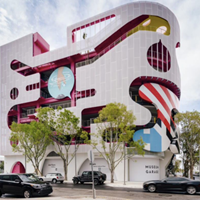 Article date: Thursday, September 19, 2019
The Design Museum Announces the 76 Nominees for the Twelfth Beazley Designs of the Year
Adaptive clothing range by Tommy Hilfiger, an electric flying car, the world's first compostable pregnancy test and a pocket HIV device: Design Museum, London announces Beazley Designs of the Year nominees.
---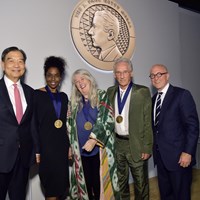 Article date: Wednesday, September 18, 2019
J. Paul Getty Medal Goes to Lorna Simpson, Ed Ruscha, and Mary Beard
More than 300 guests celebrated the presentation of the J. Paul Getty Medal to artists Ed Ruscha and Lorna Simpson and historian Mary Beard at a dinner at the Getty Center on Monday. The Getty Medal is the Getty's highest honor, given annually to recognize extraordinary achievement in the fields of museology, art historical research, conservation science, and philanthropy, the founding interests of the J. Paul Getty Trust.
---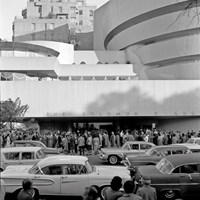 Article date: Wednesday, September 18, 2019
The Solomon R. Guggenheim Museum Celebrates the 60th Anniversary of Frank Lloyd Wright Building on October 21
Since its opening on October 21, 1959, the Solomon R. Guggenheim Museum's Frank Lloyd Wright–designed building has inspired generations of visitors as a unique "temple of spirit" where radical art and architecture meet. The Guggenheim commemorates the 60th anniversary of its landmark building, which was recently designated a UNESCO World Heritage Site, with activities and events this October.
---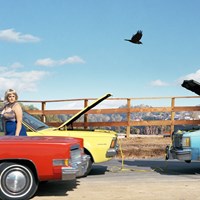 Article date: Tuesday, September 17, 2019
Fondazione Sozzani, Milan Presents Alex Prager - Silver Lake Drive
The Fondazione Sozzani presents for the first time in Italy the exhibition "Silver Lake Drive", in which Alex Prager unites ten years of her photographic and film works. The exhibition is curated by Nathalie Herschdorfer, director of the Musée des beaux-arts Le Locle, Switzerland.
---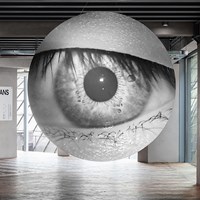 Article date: Monday, September 16, 2019
Training Humans, by Kate Crawford and Trevor Paglen at Fondazione Prada
Training Humans, conceived by Kate Crawford, AI researcher and professor, and Trevor Paglen, artist and researcher, is the first major photography exhibition devoted to training images: the collections of photos used by scientists to train artificial intelligence (AI) systems in how to "see" and categorize the world.
---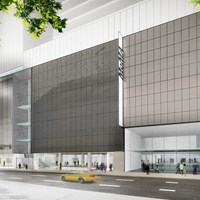 Article date: Saturday, September 14, 2019
A new MoMA Coming in October
This October, a new MoMA is opening. Stunning new galleries and spaces for performance and events will transform the Museum. Along with these physical changes, they'll be showing their collection in new and unprecedented ways to bring more voices and perspectives to their galleries.
---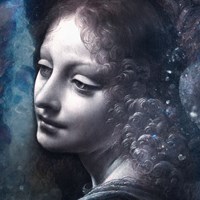 Article date: Friday, September 13, 2019
Leonardo: Experience a Masterpiece at the National Gallery of London
The Gallery becomes a painting studio, an imagined chapel and a room-sized experiment in this immersive exhibition that leads visitors through the mind of Leonardo da Vinci to explore his masterpiece, 'The Virgin of the Rocks'.
---
Article date: Thursday, September 12, 2019
Art Basel Announces Gallery Lineup for its 18th Edition in Miami Beach in December
Art Basel announced the 269 leading international galleries selected for its 2019 edition in Miami Beach this December. As the premier art fair of the Americas, more than half of the exhibitors have exhibition spaces in North and South America, providing a unique overview of the art scenes within the region.
---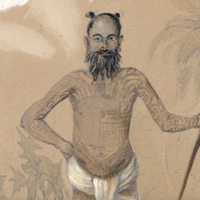 Article date: Thursday, September 12, 2019
Inked Identities in Oceanic & Eskimo Art Tattoo Exhibition, Paris
An exhibition on the fine art of Tattoo in the Pacific Island & Eskimo Cultures with a selection of early Tribal Art and early images from the periods of discovery and exploration – in conjunction with a Pop-Up Tattoo studio showcasing the work of Dmitry Babakhin, a Russian tattoo artist and Po'oino Yrondi, a Polynesian tattoo artist both specializing in Polynesian tattoo.