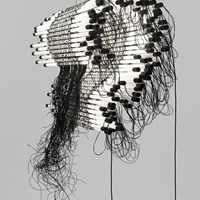 Article date: Thursday, September 12, 2019
Monica Bonvicini, Unrequited Love in Milan
Galleria Raffaella Cortese presents Unrequited Love, the second show by Monica Bonvicini, which develops across the gallery's exhibition spaces in via Stradella as if it were three solo exhibitions. For years, the artist has been carrying out photographic documentation of family houses in Lombardy that were designed and built towards the end of the 1960s for the 'traditional' family of the time.
---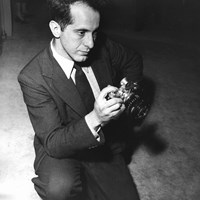 Article date: Wednesday, September 11, 2019
Robert Frank, Trailblazing Photographer of American Life, Dies
Robert Frank, the Swiss-born photographer who captured the loneliness and heartache of life in his 1958 book "The Americans" and became a trailblazer for the Beat Generation, has died. He was 94.
---
Article date: Tuesday, September 10, 2019
Kunsthistorisches Museum Wien Presents Jan van Eyck's "Als Ich Can"
The exhibition presents three of the circa twenty extant works by Jan van Eyck, offering a glimpse of the art produced during the reign of Duke Philipp the Good, when the Burgundian Low Countries witnessed a unique flowering of courtly and urban civilisation.
---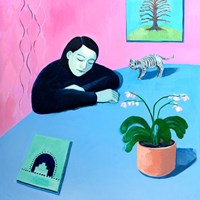 Article date: Tuesday, September 10, 2019
Mind Zero Presents a New Body of Works by British Artist Nancy Cadogan at the Saatchi Gallery
Mind Zero presents a new body of works by British artist Nancy Cadogan and marks her first solo exhibition at the Saatchi Gallery. Nancy's paintings reward those who look deeply and with care; they capture the joy of thoughtful observation, of delighting in the things we surround ourselves with. With this exhibition, Nancy goes beyond mere observation to reveal the inner workings of her mind through imagined compositions.
---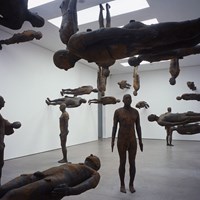 Article date: Tuesday, September 10, 2019
Antony Gormley's Exhibition at the Royal Academy of Arts, London
From the British coastline to the rooftops of Manhattan, Antony Gormley's sculptures are recognised across the world. With work from his 45-year career alongside major new installations created for our galleries, we present his most ambitious exhibition in more than ten years.
---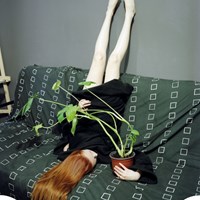 Article date: Monday, September 9, 2019
Photo Kyiv Fair 2019- Annual International Contemporary Art Fair Will be Held in Kyiv, September 26 – 29
From September 26 to 29, Kyiv will become home for the International Photography Fair for the third time. This year Photo Kyiv Fair will be held in a new location - Kiev Municipal Gallery of Arts "Lavra". Under one roof, on 1500 square meters, Ukrainian and European galleries, cultural institutions, philanthropists, publishers and thousands of admirers of contemporary photography art will unite to share their love to photography.
---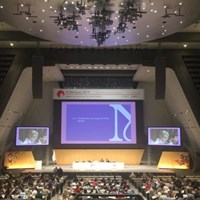 Article date: Monday, September 9, 2019
Icom Postpones the Vote on a New Museum Definition
After a profound and healthy debate among ICOM members, the Extraordinary General Assembly has decided to postpone the vote on the new museum definition. The decision gathered 70,41% votes in favour.
---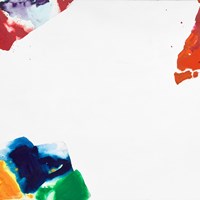 Article date: Monday, September 9, 2019
Sam Francis's EVIII at Phillips' 20th and 21st Century Masters
20th and 21st Century Masters Lead Phillips' First New York Sale of the Season.
---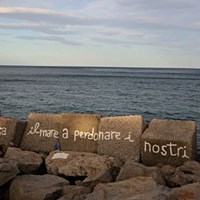 Article date: Sunday, September 8, 2019
Collezione Maramotti Presents Che Si Può Fare by Helen Cammock, Winner of the 7th Max Mara Art Prize for Women
Helen Cammock, winner of the 7th Max Mara Art Prize for Women and nominee for the 2019 Turner Prize, after a premiere at Whitechapel Gallery in London (25 June – 1 September 2019) will be presenting her new exhibition Che si può fare (What can be done) at Collezione Maramotti, which is acquiring the works on view. The show will be adapted to the different space and also include an additional piece, an artist's book made in July at the Istituto Centrale della Grafica in Rome.
---
Article date: Saturday, September 7, 2019
Fateful Choices: Art from the Gurlitt Trove at the Israel Museum Presents Some 100 Significant Works Amassed by Dr. Hilderbrans Gurlitt
Opening September 24, Fateful Choices: Art from the Gurlitt Trove at the Israel Museum brings together approximately 100 paintings, drawings, prints, and sculptures from the Gurlitt Art Trove: a vast collection assembled between the 1930s and the mid-1950s by Dr. Hildebrand Gurlitt, a museum director, gallery owner, and an agent for the Third Reich. Featuring works by Pierre-Auguste Renoir, Édouard Manet, Claude Monet, Emil Nolde, Otto Dix, and Max Ernst among many others, Fateful Choices explores Gurlitt's complex collecting practices and personal narrative, as it places the Trove within a broader cultural and historical context, examining the impact of the Third Reich on aesthetic preferences in the 1930s and 1940s.