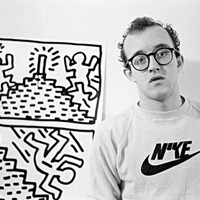 Article date: Tuesday, November 13, 2018
Tate Presents First UK Keith Haring Show
Tate Liverpool presents the first major exhibition in the UK of American artist Keith Haring (1958–1990). Keith Haring, 14 June – 10 November 2019, brings together more than 85 works exploring a broad range of the artist's practice including large-scale drawings and paintings, most of which have never been seen in the UK.
---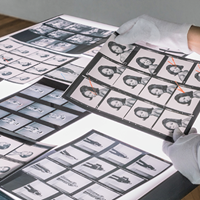 Article date: Tuesday, November 13, 2018
Fondazione Prada Presents "The Black Image Corporation"
Fondazione Prada presents "The Black Image Corporation", an exhibition conceived by Theaster Gates, until 14 January 2019 at the Osservatorio venue in Galleria Vittorio Emanuele II, Milan. The project explores the fundamental legacy of Johnson Publishing Company archives, which feature more than 4 million images and have contributed to shape the aesthetic and cultural languages of the contemporary African American identity.
---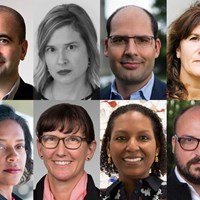 Article date: Monday, November 12, 2018
Center for Curatorial Leadership Announces 2019 Fellows
The Center for Curatorial Leadership (CCL) has selected twelve curators for participation in the 2019 class of its annual Fellowship. Following the organization's most competitive review process to date, the cohort chosen for the program will convene from January through May 2019.
---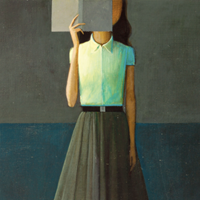 Article date: Monday, November 12, 2018
'Reading Girl' by Liu Ye at Asian Contemporary Art Christie's
"I believe that a work of art is a combination of two things - between the precision of poetry and the excitement of pure science." -Strong Opinions, Vladimir Nabokov (1899 - 1977)
---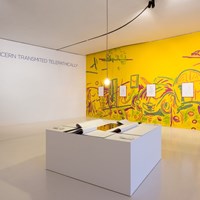 Article date: Sunday, November 11, 2018
MAAT's Video Room Series Opened with Dinah Freeman & Justin Lowe
The last round of exhibition opened at MAAT in 2018 coincides with the Lisbon Web Summit and includes three major shows and a pop-up event, as well as the launch of MAAT's Video Room exhibition series on expanded video.
---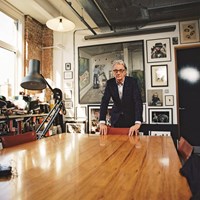 Article date: Saturday, November 10, 2018
Paul Smith's Five Words on Art
The legendary fashion designer gives Tate an insight into his world, summing up five artworks that connect to his life and work. "I think looking through a viewfinder really helped me look and see, rather than just look. A friend of mine recently said to me, 'You walk down the road seeing fifty things. I just see three."
---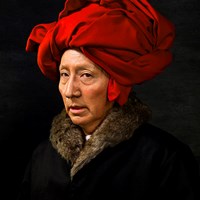 Article date: Friday, November 9, 2018
The 12th Shanghai Biennale: ​Proregress —Art in an Age of Historical Ambivalence
Given the centrality that the development of China and Chinese cultural production has in defining the complexity of our current world, the Shanghai Biennale appears as an ideal place to show both the role of contemporary art as a critical sensibility of the dialectic of emancipation and power. The Shanghai Biennale will present contemporary artworks that embody an epoch that defies any idealized narrative.
---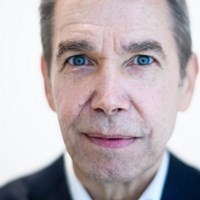 Article date: Friday, November 9, 2018
French Court Finds Jeff Koons Guilty of Plagiarism
A French court on Thursday ruled that celebrity US artist Jeff Koons copied an idea from an advertisement used by a French clothing chain, fining him along with the museum which exhibited the contested work. Franck Davidovici, a French advertising executive, had sued Koons for plagiarism over Koons' "Fait d'Hiver" from 1988, which shows a pig standing over a woman lying on her back, her arms sprawled behind her head.
---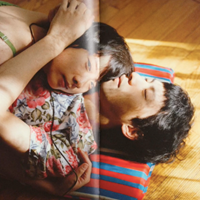 Article date: Friday, November 9, 2018
Announcing the Winners of the 2018 PhotoBook Awards
Paris Photo and Aperture Foundation are pleased to announce the winners of the 2018 edition of the Paris Photo–Aperture Foundation PhotoBook Awards, celebrating the photobook's contribution to the evolving narrative of photography. "The choices we made reflect the chaotic and changing world in which we are living," said final juror Hervé Digne.
---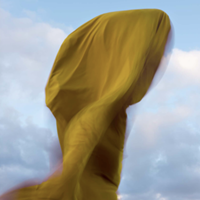 Article date: Thursday, November 8, 2018
"Parallel World" in K Photobook by Eamonn Doyle
"It's a world that sits alongside our visual and conscious reality, a world we direct many of our unanswered questions to. It's just a different way of looking at the world, but an approach that seems more and more absent in modernity. It's not a world that exists separate to our material experience, but one that runs parallel to it, often manifesting itself as sudden flashes of wonder and amazement".