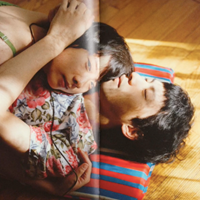 Article date: Friday, November 9, 2018
Announcing the Winners of the 2018 PhotoBook Awards
Paris Photo and Aperture Foundation are pleased to announce the winners of the 2018 edition of the Paris Photo–Aperture Foundation PhotoBook Awards, celebrating the photobook's contribution to the evolving narrative of photography. "The choices we made reflect the chaotic and changing world in which we are living," said final juror Hervé Digne.
---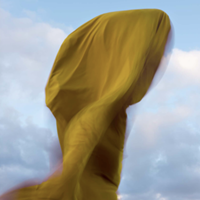 Article date: Thursday, November 8, 2018
"Parallel World" in K Photobook by Eamonn Doyle
"It's a world that sits alongside our visual and conscious reality, a world we direct many of our unanswered questions to. It's just a different way of looking at the world, but an approach that seems more and more absent in modernity. It's not a world that exists separate to our material experience, but one that runs parallel to it, often manifesting itself as sudden flashes of wonder and amazement".
---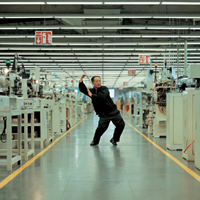 Article date: Thursday, November 8, 2018
Introducing Art and China after 1989: Opening This Weekend
Art and China after 1989 is a fresh interpretative survey of Chinese experimental art that presents the work of some 60 artists and collectives who lived both in China and abroad in the turbulent decades between the 1989 crackdown on the student protest movement in Tiananmen Square, and the 2008 Beijing Olympics.
---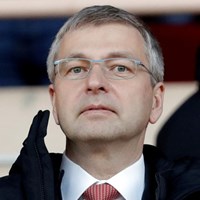 Article date: Wednesday, November 7, 2018
Dmitry Rybolovlev, Seller of Leonardo Da Vinci's Salvator Mundi, Held by Police in Corruption Probe
AS Monaco owner Dmitry Rybolovlev claims art dealer Yves Bouvier has cheated him out of $1 billion over a 10-year period. He was detained by police for questioning on Tuesday as part of an investigation into corruption and influence peddling. Le Monde report that the Russian tycoons luxury home La Belle Epoque had also been raided by police.
---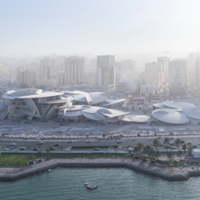 Article date: Wednesday, November 7, 2018
National Museum of Qatar to Open on March 28, 2019, Expressing the Pride of Doha's Diverse Community
Qatar Museums announced that the National Museum of Qatar (NMoQ), housed within a spectacular new building designed by architect Jean Nouvel, will open to the public on March 28, 2019, under the patronage of His Highness Sheikh Tamim bin Hamad bin Khalifa Al Thani.
---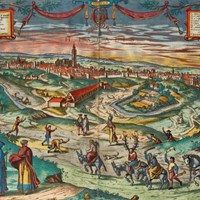 Article date: Wednesday, November 7, 2018
'Braun & Hogenberg' leads Sotheby's Maps and Natural History
One of the greatest accomplishments in the history of cartography, these 16th century town atlases were the Google Maps of their time. Featuring 300 hand-coloured engraved maps of cities around the world, including some of the earliest known depictions of 'new world' cities such as Mexico City and Cusco, the 'Braun & Hogenberg' was the first ever city atlas and one of the best-selling works in the last quarter of the 16th century.
---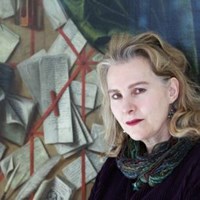 Article date: Tuesday, November 6, 2018
CIMAM Registers Its Deep Concern at the Treatment of Catherine de Zegher
In its capacity as the international association for Museums and Collections of Modern and Contemporary art, and as an affiliate of ICOM, CIMAM wishes to register its deep concern at the treatment of Catherine de Zegher in her capacity as Director of the Museum of Fine Arts (MSK) in Ghent.
---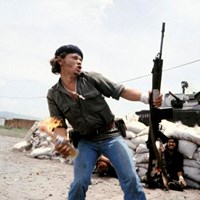 Article date: Tuesday, November 6, 2018
Deutsche Börse Photography Foundation Prize 2019 Shortlisted Four Artists
The four artists shortlisted for the Deutsche Börse Photography Foundation Prize 2019 are Laia Abril, Susan Meiselas, Arwed Messmer and Mark Ruwedel. The winner of the £30,000 prize will be announced at a special award ceremony held at The Photographers' Gallery on 16 May 2019.
---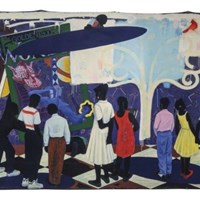 Article date: Monday, November 5, 2018
Chicago Won't Auction off Kerry James Marshall Painting
Mayor Rahm Emanuel has decided to pull the Marshall canvas "Knowledge and Wonder' from a Nov. 15 auction at Christie's in New York City where the work, commissioned for the Legler Branch of the Chicago Public Library for $10,000 in 1995, was expected to sell for more than $10 million.
---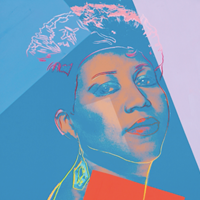 Article date: Monday, November 5, 2018
Andy Warhol— From A to B and Back Again at Whitney Museum of American Art
This is the largest monographic exhibition, November 12, 2018–March 31, 2019, to date at the Whitney's new location, with more than 350 works of art, many assembled together for the first time.