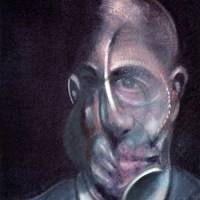 Article date: Wednesday, May 29, 2019
Bacon, in Words at Centre Pompidou
After the exhibitions showcasing Marcel Duchamp, René Magritte, André Derain and Henri Matisse, the Centre Pompidou continues its re-examination of key 20th century works by devoting a major exhibition to Francis Bacon. The last major French exhibition of this artist's work was held in 1996 at the Centre Pompidou. More than twenty years later, Bacon, In Words presents paintings dating from 1971, the year of the retrospective event at the national galleries of the Grand Palais, to his final works in 1992. Didier Ottinger is the curator of this innovative exploration of the influence of literature in Francis Bacon's painting.
---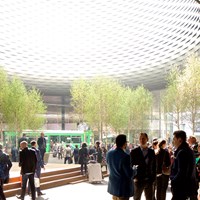 Article date: Wednesday, May 29, 2019
MCH Group Sells its Shares in Art Düsseldorf
MCH Swiss Exhibition (Basel) Ltd, a company of the MCH Group in Basel (Switzerland), is selling its 25.1 percent stake in art.fair International GmbH in Cologne to Angus Montgomery (HK) Ltd and TFI Ltd in equal shares.
---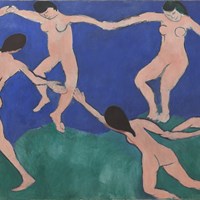 Article date: Tuesday, May 28, 2019
Collection Galleries 1880s–1950s at MoMA
The works displayed roughly span the years 1880 to 1950. Within an overall chronological flow, galleries highlight individual stylistic movements, artists, and themes, including Cubism, the work of Henri Matisse, and Claude Monet's Water Lilies, among other subjects.
---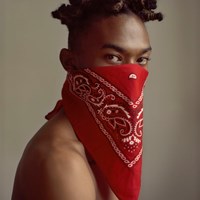 Article date: Monday, May 27, 2019
Whitney Biennial 2019 at Whitney Museum of American Art
The essential exhibition of contemporary art, featuring 75 artists across multiple disciplines, including painting, film, performance and sound. Key issues and approaches emerge across the exhibition: the mining of history as a means to reimagine the present or future; a profound consideration of race, gender, and equity; and explorations of the vulnerability of the body.
---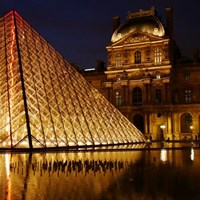 Article date: Monday, May 27, 2019
Strike over Staff Shortage Shuts Louvre in Paris
Staff at the Louvre in Paris went on strike Monday, forcing the museum to close and disappointing tourists hoping to catch a glimpse of the Mona Lisa and other masterworks. The museum said staff were striking on the grounds that their numbers were no longer sufficient to cope with ever increasing visitor numbers.
---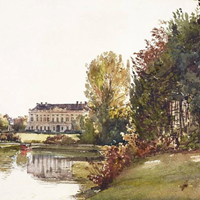 Article date: Sunday, May 26, 2019
Rudolf von Alt and his Time. Watercolors from the Princely Collections of Liechtenstein at Albertina
This presentation, as the second part of the celebratory exhibition to mark the Principality of Liechtenstein's Tricentennial, is devoted to the Viennese watercolor from the Biedermeier era to realism.
---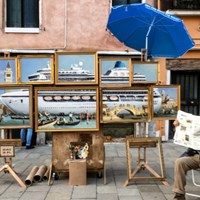 Article date: Friday, May 24, 2019
Banksy Gets Kicked out for Setting up Art Display at Venice Biennale
Famously anonymous British artist Banksy may have set up shop unannounced at the Venice Biennale arts exhibition — and was booted from the piazza because he didn't have a permit. Video was posted Wednesday to Banksy's verified Instagram account of a man — likely the guerrilla artist himself, although his face is obscured — displaying a series of paintings of a large cruise ship in the famed canal entitled, "Venice in oil."
---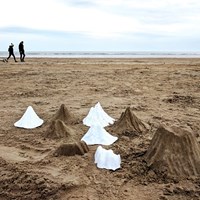 Article date: Thursday, May 23, 2019
UK Public is Invited to Build Sand Mountains with Katie Paterson
Bioplastic buckets in the shape of mountains will be distributed across 25 UK beaches this summer as part of a participatory art project by artist Katie Paterson. First There is a Mountain is a nationwide project by the Fife-based visual artist, centred around the creation of multiple "sand mountains" across the UK coastline.
---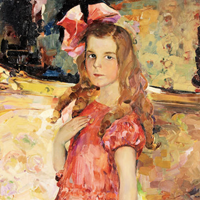 Article date: Thursday, May 23, 2019
Maliavin's 'Young Girl' at Bonhams Sale
The inimitable style of Philip Maliavin, who was highly influenced by impressionism, expressionism and the new trends of modernism, is apparent not only in his paintings of "Babas" - peasant women - but also in his more formal portraits.
---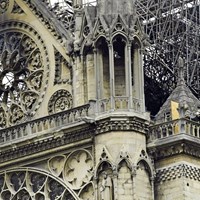 Article date: Wednesday, May 22, 2019
Notre Dame will not be Steady and Urgently Wants Reinforcing
That's the conclusion of the preliminary evaluation of injury attributable to the fireplace which destroyed its roof and spire on the night time of 15 April. The collapse of part of the vaults has severely diminished the security of its structural system, which, within the case of a Gothic cathedral, doesn't depend on the heavy mass of the partitions, as in classical structure, however on discharging weight via clustered columns, exterior flying buttresses and counter-supports—a structural "exoskeleton" that till now has been extraordinarily efficient and resilient.