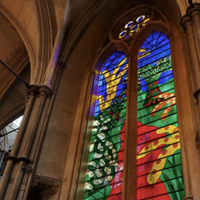 Article date: Thursday, September 27, 2018
The Queen's Window by David Hockney is Revealed
Westminster Abbey unveiled a new stained glass window designed by David Hockney and commissioned to celebrate the reign of Her Majesty The Queen.
---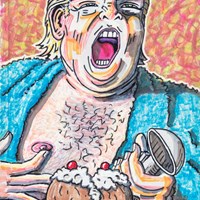 Article date: Wednesday, September 26, 2018
Maccarone Gallery Highlights Political Cartoons By Jim Carrey
Beginning October 13, 2018, Maccarone Gallery will present an exhibition of original political cartoon drawings made over the past two years by Jim Carrey. Selections from an ongoing body of work that began with the November 2016 election of Donald Trump to the office of President of the United States, the drawings on view in IndigNation: Political Cartoons by Jim Carrey, 2016-2018 express Carrey's views on the current American political climate.
---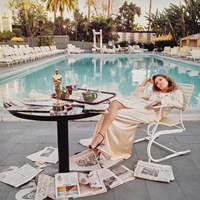 Article date: Wednesday, September 26, 2018
O'Neill's Hollywood Decadence on Sotheby's Photography Auction
Faye Dunaway at the Beverley Hills Hotel by Terry O'Neill, 1977, is presented on Sotheby's Online Photography auction among most celebrated names in photography from 20th and 21st centuries.
---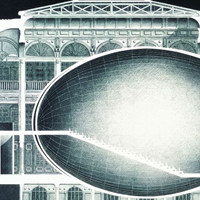 Article date: Tuesday, September 25, 2018
Tadao Ando's Work Retrospective In Centre Pompidou
The Centre Pompidou is holding a major retrospective of the work of the Japanese architect Tadao Ando, a key figure in contemporary architecture and a previous winner of the prestigious Pritzker prize for architecture.
---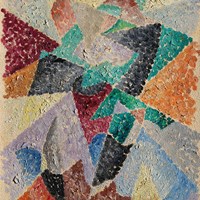 Article date: Monday, September 24, 2018
Severini's 'Danse de l'Ours' Leads Thinking Italian at Christie's
Thinking Italian is Christie's annual sale offering the best in 20th- and 21st-century Italian art. A stunning Concetto spaziale, La fine di Dio by Fontana leads Thinking Italian, with the likes of Manzoni, Alberto Burri and Gino Severini.
---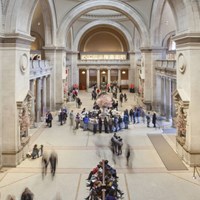 Article date: Sunday, September 23, 2018
The Metropolitan Museum of Art to Unify and Expand Modern and Contemporary Initiatives at Fifth Avenue Building
The Metropolitan Museum of Art and The Frick Collection Planning Collaboration To Enable Frick to Use Whitney Museum of American Art's Breuer Building During Frick's Upgrade and Renovation.
---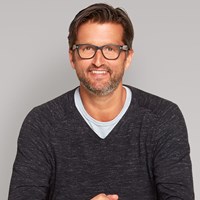 Article date: Saturday, September 22, 2018
John Christakos Named President Of The Board Of Trustees At Walker Art Center
The Walker Art Center announced the appointment of John Christakos as President of the Board of Trustees. Christakos began his two-year term as President on September 18. The board also appointed Vice-President Patrick Peyton, The Peyton Group, Treasurer John P. Whaley, Arts Advocate, and Secretary Teresa Rasmussen, Thrivent Financial.
---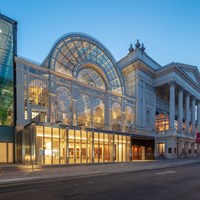 Article date: Friday, September 21, 2018
Renovated Royal Opera House Opens In London's Covent Garden
This week, London welcomes a new visitor destination to the heart of iconic Covent Garden. The world-renowned Royal Opera House, a Grade 1 listed building, has undergone a transformative £50.7m renovation and for the first time in its history will be open every day from 10am.
---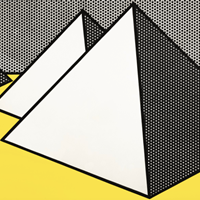 Article date: Friday, September 21, 2018
Lichtenstein's Pyramids Lead Frieze's Spirit Auction In London
This October, London will play host to Frieze and Frieze Masters – the world's most vibrant Contemporary and Modern art fairs.
---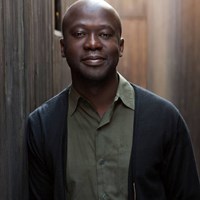 Article date: Thursday, September 20, 2018
Sir David Adjaye Selected As Design Architect For New Princeton University Art Museum
Sir David Adjaye of Adjaye Associates has been selected as design architect, in collaboration with Cooper Robertson as executive architect, for the new Princeton University Art Museum.