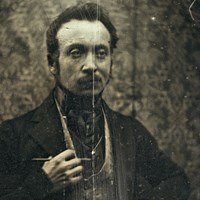 Article date: Wednesday, March 27, 2019
Monumental Journey: The Daguerreotypes of Girault de Orangey at Metropolitan Museum of Art
This exhibition, the first in the United States devoted to Girault, and the first to focus on his Mediterranean journey, features approximately 120 of his daguerreotypes, supplemented by examples of his graphic work—watercolors, paintings, and his lithographically illustrated publications. Among the images he created are the earliest surviving photographs of Greece, Egypt, Turkey, Lebanon, Syria, and Jerusalem and among the first daguerreotypes depicting Italy.
---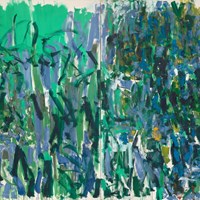 Article date: Wednesday, March 27, 2019
The Long Run's Art Experiments at MoMA
Innovation in art is often characterized as a singular event—a bolt of lightning that strikes once and forever changes what follows. The Long Run provides another view: by chronicling the continued experimentation of artists long after their breakthrough moments, it suggests that invention results from sustained critical thinking, persistent observation, and countless hours in the studio.
---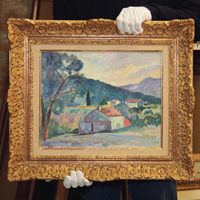 Article date: Tuesday, March 26, 2019
Managuin's Le Mas à Saint-Tropez at Christie's Impressionists & Modern Art
---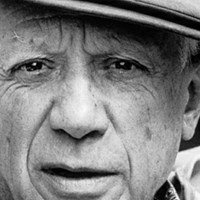 Article date: Tuesday, March 26, 2019
Dutch Art Detective Tracks Down Lost Picasso
Dutch art detective Arthur Brand tracked down a lost painting by Pablo Picasso titled Buste De Femme, painted in 1938. The painting of Picasso's mistress Dora Maar was stolen from the yacht of a Saudi sheikh in France in 1999 and has been missing ever since. The stolen painting, valued at 4 million euros at the time of its theft, has now been transferred to an insurance company, the Volkskrant reports.
---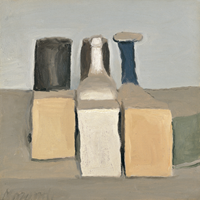 Article date: Monday, March 25, 2019
A Backward Glance: Giorgio Morandi and the Old Masters at Guggenheim Bilbao
The Bolognese painter Giorgio Morandi represented everyday objects in his still lifes, distilling the mundane subject matter to its pure, essential form in his compositions. This exhibition brings together, for the first time, Morandi's signature paintings and a selection of Old Master works that informed his artistic practice throughout his career.
---
Article date: Monday, March 25, 2019
Japanese Art Market Estimated at 246 Billion JPY
Art Tokyo Association, the organizer of Art Fair Tokyo, Japan's largest art fair, conducted the Japanese Art Industry Market Research Survey with approximately 20,000 people, estimating the scale of the art market in Japan to be 246 billion JPY.
---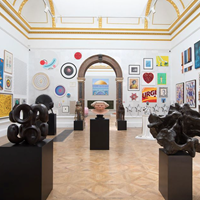 Article date: Sunday, March 24, 2019
Royal Academy of Arts Continues its Annual Celebration of Art and Creativity in Summer 2019
Building on the success of the 250th Summer Exhibition in 2018, coordinated by Grayson Perry RA, our annual celebration of art and creativity continues in 2019. Run without interruption since 1769, the Summer Exhibition is the world's largest open submission art show and brings together a collage-like display of art in all mediums – prints and paintings, film, photography, sculpture, architectural works and more – by leading artists, Royal Academicians and household names as well as new and emerging talent.
---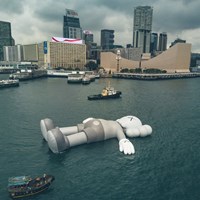 Article date: Saturday, March 23, 2019
The 37-Metre-Long Work by KAWS was Floated out Into Victoria Harbour, Hong Kong
Hundreds of Kaws fans flocked to the waterfront off Tamar Park in Admiralty on Friday afternoon for some rest and restoration as the American artist's new 37-metre-long relaxation-themed sculpture floated out into Hong Kong's iconic Victoria Harbour.
---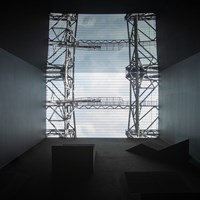 Article date: Saturday, March 23, 2019
PinchukArtCentre Announces the Winner of the 5th edition of the Future Generation Art Prize 2019
Emilija Škarnulytė (Lithuania) is the winner of the Future Generation Art Prize 2019, the fifth edition of the global art prize for artists under 35, established by the Victor Pinchuk Foundation in 2009. The winner was announced by the international jury at the award ceremony in the PinchukArtCentre, Kyiv, Ukraine on 22 March. Emilija Škarnulytė received a total of $100,000: $60,000 as a cash prize, and $40,000 to fund their artistic practice.
---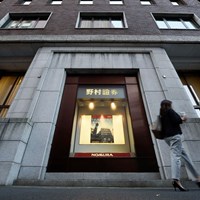 Article date: Friday, March 22, 2019
Nomura Announces the Creation of the Nomura Art Award, a US$1 Million Prize to Nurture Creativity in Contemporary Art
Nomura Holdings, Inc. announced it is creating the largest cash award in contemporary visual arts to encourage and nurture creativity. Each year, Nomura will present the Nomura Art Award to an artist who has created a body of work of major cultural significance. To help this artist take on new challenges and embrace change, the US$1 million prize may be used in whole or part to support an ambitious new project that the winner did not previously have the means to realize.