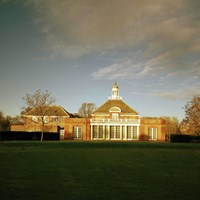 Article date: Wednesday, June 19, 2019
London's Serpentine Galleries Head Yana Peel Quits over Stake in Israeli Spyware Firm
The head of the Serpentine Galleries has resigned after it emerged she is the co-owner of an Israeli cyberweapons company that makes software allegedly used by authoritarian governments to spy on dissidents.
---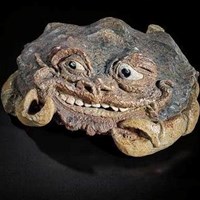 Article date: Tuesday, June 18, 2019
One of a Kind Victorian Ceramic Crab at Risk of Export
Arts Minister, Rebecca Pow has placed an export bar on one of the earliest pieces of sculptural art pottery in the country in a bid to keep it in the UK. The work, a large anthropomorphic crab made by Robert Wallace Martin and his brothers, is at risk of being lost abroad unless a buyer can be found to match the £217,250 + VAT of £43,450 asking price.
---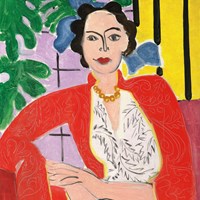 Article date: Tuesday, June 18, 2019
Le Collier d'Amber by Matisse at Christie's Sale
---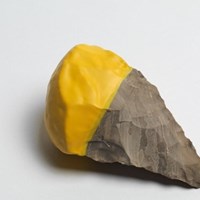 Article date: Monday, June 17, 2019
The Centre Pompidou is Staging an Original Exhibition 'Prehistory. A Modern Enigma'
The Centre Pompidou is presenting the ties uniting prehistory with modern and contemporary art within the exhibition 'Prehistory. A Modern Enigma' . How, in the great period of crisis called «modernity», first artists, then society as a whole, felt drawn to their «origins» and how a fantasy vision was built up of «what preceded History».
---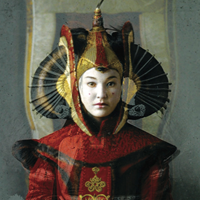 Article date: Monday, June 17, 2019
Chinese Media Company, Modern Media Holdings Ltd Acquires Major Stake in ArtReview
Art Review Ltd and Modern Media Holdings Ltd are pleased to announce the acquisition of a majority shareholding in ArtReview, ArtReview Asia and artreview.com by Modern Media, China's leading high-end communications group. As a result, ArtReview, ArtReview Asia and artreview.com will join a multimedia publishing organisation that includes The Art Newspaper China, LEAP, Modern Weekly, Nowness and Numéro, among other titles, and a group that can bring the magazines' content to new platforms and new audiences worldwide.
---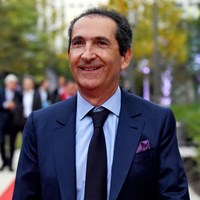 Article date: Monday, June 17, 2019
French Billionaire Drahi Acquires Sotheby's Auction House for $3.7 Billion
French-Israeli telecoms and media mogul Patrick Drahi is acquiring Sotheby's auction house, one of the world's biggest art brokers, in a $3.7 billion deal, the British-founded company announced Monday.
---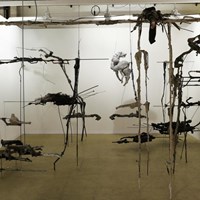 Article date: Sunday, June 16, 2019
21st Baloise Art Prize awarded at Art Basel 2019
The Baloise Art Prize has been awarded to Xinyi Cheng from China and Giulia Cenci from Italy. The prize of CHF 30,000.- will be presented at the Statements sector of Art Basel by a jury of international experts. The prize includes the acquisition by Baloise of a group of works by the award winners, which are donated to two important museums in Europe: the Nationalgalerie – Staatliche Museen zu Berlin and the MUDAM, Luxembourg.
---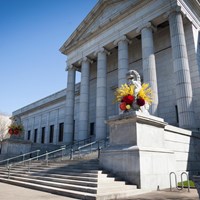 Article date: Saturday, June 15, 2019
Mia Presented First Major Museum Exhibition Exploring the Achievements of Native Women Artists
The Minneapolis Institute of Art (Mia) presented the first major thematic exhibition to explore the artistic achievements of Native women. The exhibition, which will travel nationally, includes more than 115 works dating from ancient times to the present and made in a variety of media, including sculpture, video and digital arts, photography, textiles, and decorative arts. Drawn from Mia's permanent collection and loans from more than 30 institutions and private collections, the works are from communities representing all regions of Native North America.
---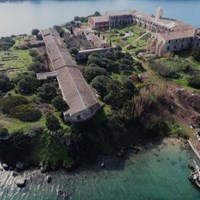 Article date: Friday, June 14, 2019
Hauser & Wirth to Open an Arts Centre on Menorca
Hauser & Wirth today announced plans to open an arts centre on Isla del Rey, located in the port of Mahon in Menorca. The centre's programme will span ambitious new commissions by gallery artists across all media and exhibitions of 20th-century modern masters, underpinned by a robust series of educational activities. The annual series of changing exhibitions will be presented from April to October and, to contextualise works on view, some will include major loans from museums.
---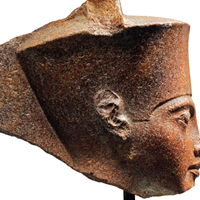 Article date: Thursday, June 13, 2019
Egypt Tries to Retrieve Head of Tutankhamun from London Auctioneers
The Egyptian Foreign Ministry says its embassy in London addressed the British Foreign Office and Christie's auction house to stop the sale of the head of a statue of Tutankhamun, and return it to Egypt. Christie's expects the head to reach upwards of £4 million at auction, scheduled for July 4.