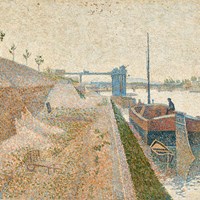 Article date: Friday, March 15, 2019
Gurlitt Provenance Research Identifies New case of Nazi-Confiscated Art
Researchers conducting provenance research into the Gurlitt art trove have identified the painting "Quai de Clichy" by Paul Signac as Nazi-confiscated art. The research finding has been confirmed by international review experts. A claim has been registered for the return of the painting. The painting was among the hoard of artworks discovered at Cornelius Gurlitt's home in Salzburg. A report containing details of the painting was entered into the Lost Art Database in 2016.
---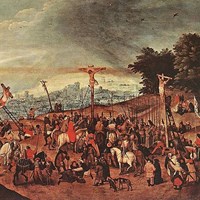 Article date: Thursday, March 14, 2019
Brueghel the Younger Crucifixion Stolen
A Crucifixion by Pieter Brueghel the Younger was stolen Wednesday morning from a church near la Spezia in Liguria, local sources said. The work disappeared from the church of Santa Maria Maddalena at Castelnovo Magra. The thieves appeared to have been working on commission, police said.
---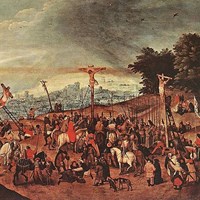 Article date: Thursday, March 14, 2019
Italy Foils Art Thieves by Swapping Brueghel Painting for a Fake
Thieves who stole a Flemish master's painting of the crucifixion from a church in northern Italy this week are in for a disappointment: police say they had secretly swapped the original for a fake.
---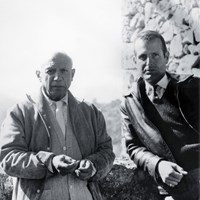 Article date: Wednesday, March 13, 2019
John Richardson, Critic and Picasso Biographer, Dies at 95
Sir John Richardson, the eminent historian and critic whose multivolume series on Pablo Picasso drew upon his personal and aesthetic affinity for the Spanish painter and was widely praised as a work of art in its own right, has died. He was 95.
---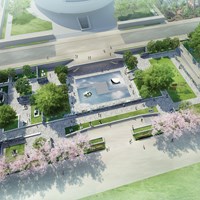 Article date: Wednesday, March 13, 2019
Hirshhorn to Revitalize Sculpture Garden for the 21st Century
The Hirshhorn Museum and Sculpture Garden announced that its board of trustees unanimously voted in favor of moving forward with a renovation and redesign of its Sculpture Garden for the first time since the 1980s. Over the past two years, the museum has been working to reimagine the space to improve the visitor experience and to provide a greater variety of programming.
---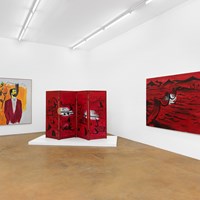 Article date: Wednesday, March 13, 2019
René Daniëls at MAMCO Geneva
René Daniëls occupies a prominent place in the history of contemporary art from the later half of the 20th century, despite the fact that his career was abruptly interrupted in 1987 after he suffered a stroke. Emerging in the late 1970s, when gurative and expressive painting once again became popular, Daniëls soon developed an original, personal language.
---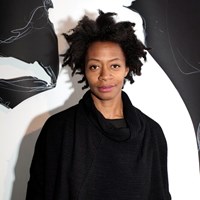 Article date: Tuesday, March 12, 2019
Kara Walker to Undertake 2019 Hyundai Commission for the Turbine Hall
Tate Modern and Hyundai Motor announced that Kara Walker will create the next annual Hyundai Commission. Walker is renowned for her candid explorations of race, gender, sexuality and violence, from drawings, prints, murals, shadow puppets and projections to large-scale sculptural installations. Her new site-specific work for the Turbine Hall will be open to the public from 2 October 2019 to 5 April 2020.
---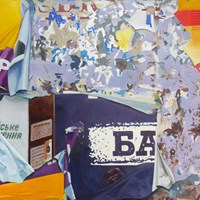 Article date: Tuesday, March 12, 2019
Object Contemporary Art Prize 2019 Finalists' Works to be Exhibited in Kyiv
Object Contemporary Art Prize 2019, a contest for young artists, is a project created by U:CURATORS in the partnership with the "Kyiv Picture Gallery" National Museum with the aim to form relevant sociocultural context. The concept of the Prize 2019 is to create a cultural phenomenon of collaboration between traditional and contemporary art and how they work inside the museum space.
---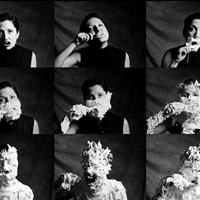 Article date: Monday, March 11, 2019
Past/Future/Present: Contemporary Brazilian Art from the Museu de Arte Moderna de São Paulo
As we know, the notion of "Brazilianness" cannot be defined based merely on a homogenous essence related to geography. What connects certain artists of a Brazilian tradition, beyond the symbolic field with which they interact, are recurrent references to shared experiences, historical moments, social norms, and transgressions. The title Past/ Future/Present refers to relationships between the past and the future, created by works of art rooted in a present characterized by an unprecedented diversity and a constant exchange of ideas on an international scale.
---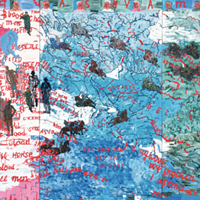 Article date: Monday, March 11, 2019
Ashvamedha by Aprita Singh Leads South Asian Modern Art at Christie's