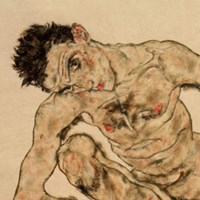 Article date: Tuesday, February 5, 2019
Symbolism of the Naked Form in Schiele
Born in 1890, Austrian painter Egon Schiele is known as a controversial painter whose work defied all convention. With explicit depictions of the naked human form, he stripped away classical notions of beauty and focused on distorted, elongated figures that seemed to capture the essence or psyche of the sitter.
---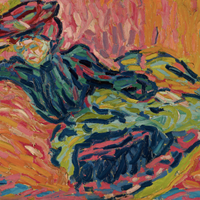 Article date: Tuesday, February 5, 2019
Kirchner's Girl on Divan at Sotheby's Impressionist Sale
Kirchner's rapid development of a truly modern style of painting, as clearly evidenced in Mädchen auf dem Diwan, was due to a powerful combination of awareness of his immediate predecessors' and contemporaries' works and his own fiercely independent and highly innovative nature.
---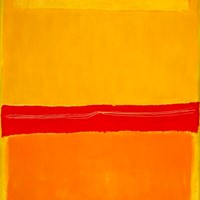 Article date: Monday, February 4, 2019
Mark Rothko at the Kunsthistorisches Museum, Vienna
Mark Rothko (1903–1970) was among the most remarkable artists of the twentieth century. This exhibition, the first ever to be mounted in Austria, brings together more than forty of his major works and presents a survey of Rothko's artistic career, from his early figurative paintings of the 1930s, through the transitional years of the 1940s to the groundbreaking mature works of the 1950s and 60s.
---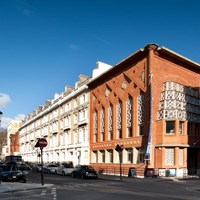 Article date: Monday, February 4, 2019
Germany and France Establish Joint Cultural Institutes
At the Franco-German Council of Ministers in July 2017, Germany and France agreed to establish at least ten new joint Franco-German cultural institutes by 2020. The integrated institutions will have mixed bilingual staff headed by one individual, who will either be appointed by the Goethe-Institut or the Institut Français.
---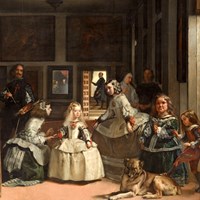 Article date: Monday, February 4, 2019
200 Years of El Prado
In 1819 one of today's greatest art museums opened its doors to the public. Celebrating its bicentennial is more than rejoicing over the existence of an art institution filled with masterpieces. It's also a chance to recall the role XIX century thinkers bestowed upon art in fulfilling the project of Enlightenment.
---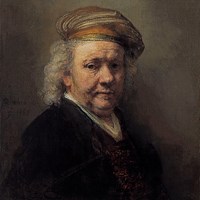 Article date: Sunday, February 3, 2019
The Mauritshuis Presents 'Rembrandt and the Dutch Golden Age-Year' in The Hague
The 350th anniversary of Rembrandt's death in 2019 is the ultimate opportunity to emphasize Rembrandt as an artist, as a person and as an inspirator. Until 15 September 2019, The Mauritshuis art museum will exhibit all of the eighteen paintings in the collection that are or have been attributed to Rembrandt.
---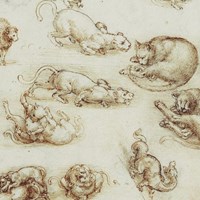 Article date: Saturday, February 2, 2019
Leonardo da Vinci: A Life in Drawing at Kelvingrove Museum, Glasgow
The exhibition, Leonardo da Vinci: A Life in Drawing will be displayed simultaneously in twelve venues across the UK to mark the 500th anniversary of the artist's death. Kelvingrove Museum is the only Scottish venue to host this exhibition, with different works on view in museums and galleries across the country. A total of 144 drawings will go on show.
---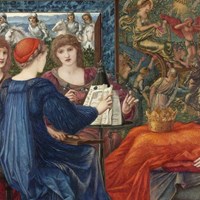 Article date: Friday, February 1, 2019
Edward Burne-Jones's Medieval Art at Tate
One of the last Pre-Raphaelites, Edward Burne-Jones brought imaginary worlds to life in awe-inspiring paintings, stained glass windows and tapestries. This exhibition – his first solo show at Tate since 1933 - charts Burne-Jones's rise from an outsider with little formal art training to one of the most influential British artists of the late 19th century.
---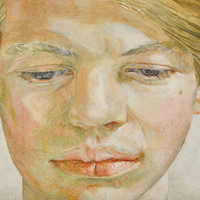 Article date: Friday, February 1, 2019
Lucian Freud's Tender Portrait Makes Auction Debut in London
Rendered with a captivating intensity and a remarkable tenderness, Lucian Freud's mesmerising early portrait, Head of a Boy will appear on the market for the first time as a highlight of Sotheby's Contemporary Art Evening Auction on March 5.
---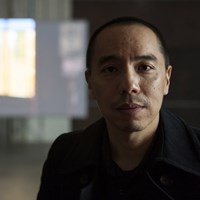 Article date: Thursday, January 31, 2019
Apichatpong Weerasethakul, Winner of Artes Mundi 8
Palme d'Or award winning artist and film maker Apichatpong Weerasethakul from Thailand has been named as the winner of Artes Mundi 8, the UK's leading prize for international contemporary art. Weerasethakul has been chosen from a shortlist of five of the world's most important artists to win the UK's biggest art prize, and is awarded a sum of £40,000.