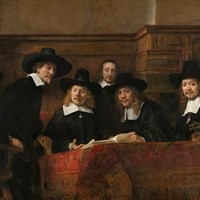 Article date: Saturday, February 9, 2019
Long Live Rembrandt: from Amateurs to Professional Artists
2019 is the Rijksmuseum's Year of Rembrandt, and the museum is issuing an open invitation to submit contributions to a grand summer exhibition. From amateurs to professional artists and from young to old, everyone is welcome to participate. The Rijksmuseum is looking forward to showing hundreds of works in the exhibition Long Live Rembrandt, which will run from 15 July to 15 September 2019.
---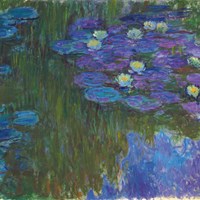 Article date: Friday, February 8, 2019
Christie's Reaches Record High for 2018
Christie's confirms continued global art market leadership and announces the highest art sales total in company history. 2018 sales totalled £5.3 billion, an increase of 3% on 2017 ($7 billion, up 6%) and were led by the historic Rockefeller sale, the most significant collection ever sold at auction.
---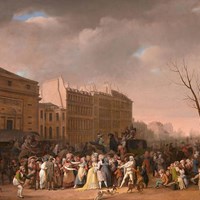 Article date: Friday, February 8, 2019
Boilly: Scenes of Parisian Life at the National Gallery, London
Working in a politically turbulent Paris, Louis-Leopold Boilly witnessed the French Revolution, the rise and fall of Napoleon, and the Restoration of the French Monarchy. Focusing on 20 works from a British private collection never previously displayed or published, this exhibition – the first of its kind in the UK – celebrates an artist who is little known in Britain.
---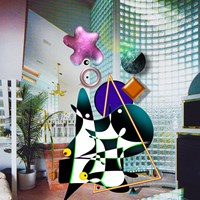 Article date: Thursday, February 7, 2019
'World Art Tokyo: Vibrant Planet—If the World is Our Vibration' Art Fair 2019
Art Tokyo Association will hold the international exhibition "World Art Tokyo" concurrently with Art Fair Tokyo 2019, featuring 31 artists from different nations whose hybrid work reveals the influence of other cultures, selected from nominations by ambassadors in Japan.
---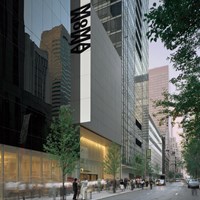 Article date: Wednesday, February 6, 2019
MoMA will Close this Summer as Part of Expansion Plan
"This October, we'll open a new MoMA. Stunning new galleries and spaces for performance and events will transform the Museum. Along with these physical changes, we'll be showing our collection in new and unprecedented ways to bring more voices and perspectives to our galleries. Every visit will be an opportunity to discover something new and to connect to art and ideas that spark curiosity, debate, and inspiration".
---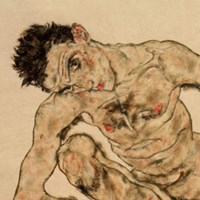 Article date: Tuesday, February 5, 2019
Symbolism of the Naked Form in Schiele
Born in 1890, Austrian painter Egon Schiele is known as a controversial painter whose work defied all convention. With explicit depictions of the naked human form, he stripped away classical notions of beauty and focused on distorted, elongated figures that seemed to capture the essence or psyche of the sitter.
---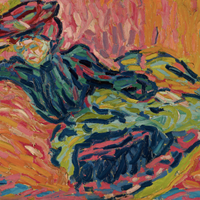 Article date: Tuesday, February 5, 2019
Kirchner's Girl on Divan at Sotheby's Impressionist Sale
Kirchner's rapid development of a truly modern style of painting, as clearly evidenced in Mädchen auf dem Diwan, was due to a powerful combination of awareness of his immediate predecessors' and contemporaries' works and his own fiercely independent and highly innovative nature.
---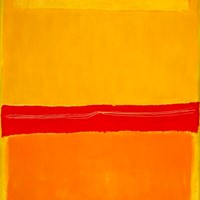 Article date: Monday, February 4, 2019
Mark Rothko at the Kunsthistorisches Museum, Vienna
Mark Rothko (1903–1970) was among the most remarkable artists of the twentieth century. This exhibition, the first ever to be mounted in Austria, brings together more than forty of his major works and presents a survey of Rothko's artistic career, from his early figurative paintings of the 1930s, through the transitional years of the 1940s to the groundbreaking mature works of the 1950s and 60s.
---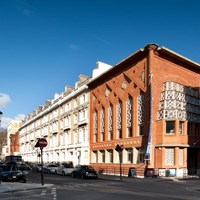 Article date: Monday, February 4, 2019
Germany and France Establish Joint Cultural Institutes
At the Franco-German Council of Ministers in July 2017, Germany and France agreed to establish at least ten new joint Franco-German cultural institutes by 2020. The integrated institutions will have mixed bilingual staff headed by one individual, who will either be appointed by the Goethe-Institut or the Institut Français.
---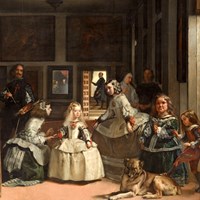 Article date: Monday, February 4, 2019
200 Years of El Prado
In 1819 one of today's greatest art museums opened its doors to the public. Celebrating its bicentennial is more than rejoicing over the existence of an art institution filled with masterpieces. It's also a chance to recall the role XIX century thinkers bestowed upon art in fulfilling the project of Enlightenment.