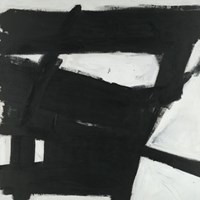 Article date: Thursday, November 29, 2018
Hauser & Wirth Announces Independent Non-Profit Institute Devoted to Art Historical Scholarship and the Preservation and Accessibility of Artists' Archives
To pursue its mission, the Institute will create a study center for the preservation, expedient cataloguing, and digitization of primary research materials for direct study and free online public access to these resources.
---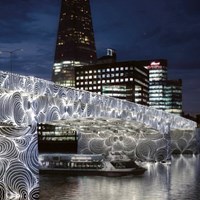 Article date: Thursday, November 29, 2018
'The Illuminated River' will Transform London with a Light Installation and Celebrate the Spirit of Thames
The Illuminated River will transform the capital with a unified light installation across central London's bridges that will connect, celebrate and capture the spirit of the Thames and its diverse communities. Incorporating up to 15 bridges, from Albert Bridge to Tower Bridge, once complete the Illuminated River will be the longest public art commission in the world at 2.5 miles in length, along 4.5 nautical miles of the River Thames.
---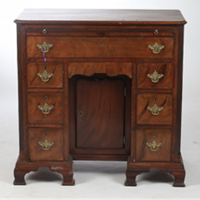 Article date: Thursday, November 29, 2018
«Millenials are Making Antiques are Cool Again Because of Their Green Credentials», says Barnebys Auction Search Engine
Why cut down trees to build new furniture when there is so much beautiful antique and period furniture out there? Anecdotal evidence from Barnebys indicates that a new generation of homemakers wishing to be green by purchasing pre-owned object and furniture is on the increase.
---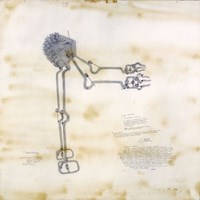 Article date: Wednesday, November 28, 2018
.We Should Believe in Our Time - Karel Geirlandt and the Society for the Museum of Contemporary Art (1957-60)
This exhibition sheds light on the foundation of the Society for the Museum of Contemporary Art (Vereniging voor het Museum van Hedendaagse Kunst or V.M.H.K.) on the basis of archive research and interviews with people who were involved. Its initiator, Karel Geirlandt (1919-89) worked for decades to establish an independent Museum of Contemporary Art.
---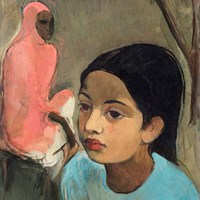 Article date: Tuesday, November 27, 2018
Amrita Sher-Gil's 'The Little Girl in Blue' on Sale at Sotheby's
Eighty years after Amrita Sher-Gil's The Little Girl in Blue was last seen in public, the exquisite painting will be offered for sale at Sotheby's in Mumbai in an extremely rare appearance of the artist's work at auction.
---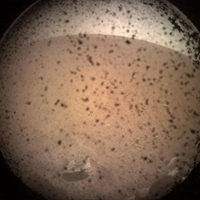 Article date: Tuesday, November 27, 2018
Copyright: NASA, Credits: InSight Lander
NASA's InSight Lander has shared the first clear picture from Mars after landing on the Red Planet, its new home. The InSight Lander from NASA will be on Mars for the next two years.
---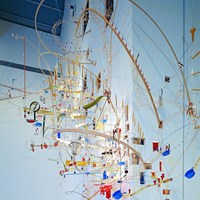 Article date: Tuesday, November 27, 2018
Sarah Sze's 'Seamless' Sculpture on Display at Tate Modern
Sarah Sze's Seamless 1999 brings together functional, human-scale items alongside tiny handmade elements that relate to fictional miniature worlds. 'The title 'Seamless' comes from this idea that it lies at the seam of the two Tate Modern buildings,' the artist explains.
---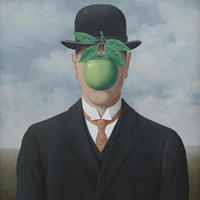 Article date: Monday, November 26, 2018
'Magritte. La Ligne de Vie' Introduced by the Museo d'Arte della Svizzera Italiana, Lugano
The exhibition Magritte. La Ligne de vie, held in partnership with the Magritte Foundation in Brussels, includes approximately ninety of the Belgian artist's works, on loan from international museums and private collectors. The exhibition focuses around the theme of a conference entitled "La Ligne de vie" which Magritte held in Antwerp in 1938.
---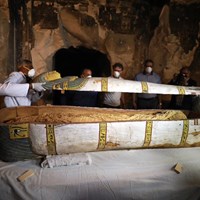 Article date: Monday, November 26, 2018
Egyptian Archaeologists Unveil Newly Discovered Luxor Tombs
Egyptian authorities on Saturday unveiled a well-preserved mummy of a woman inside a previously unopened coffin in Luxor in southern Egypt dating back more than 3,000 years. The sarcophagus, an ancient coffin, was one of two found earlier this month by a French-led mission in the northern area of El-Asasef, a necropolis on the western bank of the Nile.
---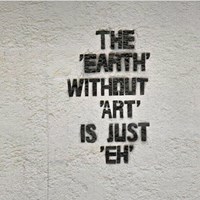 Article date: Sunday, November 25, 2018
Banksy Works Worth £12m Impounded in Belgium After Legal Row
Brussels exhibition was closed by bailiffs after a dispute over ownership of the street art. It had been advertised as "Banksy unauthorised", a retrospective of 58 of the street artist's most famous works, put on display in an empty supermarket in a swanky part of Brussels.