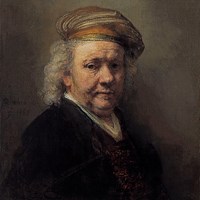 Article date: Sunday, February 3, 2019
The Mauritshuis Presents 'Rembrandt and the Dutch Golden Age-Year' in The Hague
The 350th anniversary of Rembrandt's death in 2019 is the ultimate opportunity to emphasize Rembrandt as an artist, as a person and as an inspirator. Until 15 September 2019, The Mauritshuis art museum will exhibit all of the eighteen paintings in the collection that are or have been attributed to Rembrandt.
---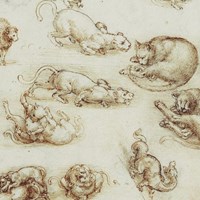 Article date: Saturday, February 2, 2019
Leonardo da Vinci: A Life in Drawing at Kelvingrove Museum, Glasgow
The exhibition, Leonardo da Vinci: A Life in Drawing will be displayed simultaneously in twelve venues across the UK to mark the 500th anniversary of the artist's death. Kelvingrove Museum is the only Scottish venue to host this exhibition, with different works on view in museums and galleries across the country. A total of 144 drawings will go on show.
---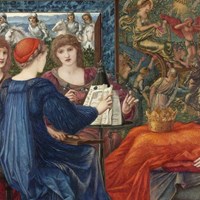 Article date: Friday, February 1, 2019
Edward Burne-Jones's Medieval Art at Tate
One of the last Pre-Raphaelites, Edward Burne-Jones brought imaginary worlds to life in awe-inspiring paintings, stained glass windows and tapestries. This exhibition – his first solo show at Tate since 1933 - charts Burne-Jones's rise from an outsider with little formal art training to one of the most influential British artists of the late 19th century.
---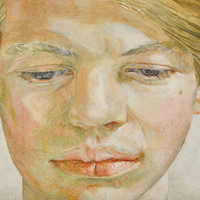 Article date: Friday, February 1, 2019
Lucian Freud's Tender Portrait Makes Auction Debut in London
Rendered with a captivating intensity and a remarkable tenderness, Lucian Freud's mesmerising early portrait, Head of a Boy will appear on the market for the first time as a highlight of Sotheby's Contemporary Art Evening Auction on March 5.
---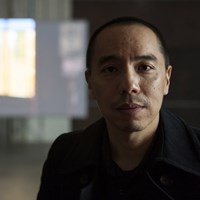 Article date: Thursday, January 31, 2019
Apichatpong Weerasethakul, Winner of Artes Mundi 8
Palme d'Or award winning artist and film maker Apichatpong Weerasethakul from Thailand has been named as the winner of Artes Mundi 8, the UK's leading prize for international contemporary art. Weerasethakul has been chosen from a shortlist of five of the world's most important artists to win the UK's biggest art prize, and is awarded a sum of £40,000.
---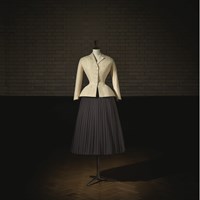 Article date: Thursday, January 31, 2019
Christian Dior: Designer of Dreams at Victoria and Albert Museum, London
Spanning 1947 to the present day, this exhibition will trace the history and impact of one of the 20th century's most influential couturiers, exploring the enduring influence of the fashion house, and Dior's relationship with Britain.
---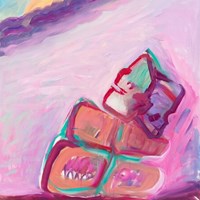 Article date: Thursday, January 31, 2019
Artgenève Salon's 8th Edition Opens Today in Geneva
In Geneva the 8th edition of the salon Artgenève opens today, representing Hauser & Wirth for the first time, with a display following the trend for showing female artists. Artgenève welcomes international galleries and also devotes a large area to public and private collections, as well as independent spaces and curators, promoting a dynamic dialogue between institutions and galleries.
---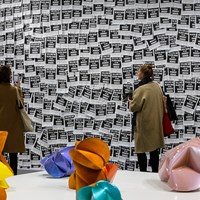 Article date: Wednesday, January 30, 2019
VOLTA New York 2019 Announcing Its Twelfth Edition
VOLTA New York returns to Pier 90 for its twelfth edition in New York City, from March 6 – 10, 2019, concurrent with Armory Arts Week and the 25th anniversary of its neighbor, The Armory Show. VOLTA promotes its mandate of "global vision – solo focus" by welcoming 70 international exhibitors across North America and the Caribbean, Africa, Europe, and Asia, and presenting established and emerging artists from 37 nations.
---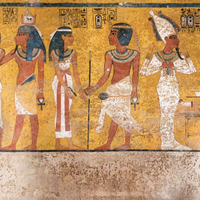 Article date: Wednesday, January 30, 2019
The Getty Conservation Institute and Egyptian Completes Work at the Tomb of King Tutankhamen
The Getty Conservation Institute (GCI) announced the completion of almost a decade of research, conservation efforts, and infrastructure improvements at the Tomb of Tutankhamen in Egypt, since its discovery by Howard Carter in 1922, one of the best known cultural heritage sites in the world.
---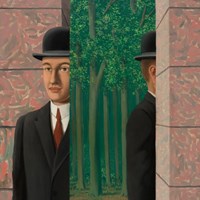 Article date: Wednesday, January 30, 2019
Magritte's Le lieu Commun Leads the Art of the Surreal at Christie's
René Magritte's masterpiece Le Lieu Commun, 1964 (estimate: £15,000,000-25,000,000), one of the finest and largest examples of his iconic bowler-hatted men, will lead Christie's The Art of the Surreal Evening Sale on 27 February 2019.