Article date: Friday, November 23, 2018
Lorenzo Lotto's Renaissance Portraits in London National Gallery
Uncover the symbolism and psychological depth of Lotto's Renaissance portraits. Celebrated as one of the greatest portraitists of the Italian Renaissance, Lorenzo Lotto uniquely portrayed a cross section of middle-class sitters, among them clerics, merchants, and humanists.
---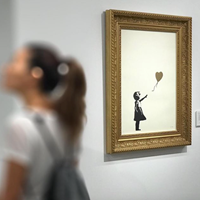 Article date: Thursday, November 22, 2018
Banksy: Who's Laughing Now
Auction house Phillips showcases 27 iconic and previously unseen works by renowned English street artist Banksy at this selling exhibition. Instead of traversing the streets of London, Hongkongers can now view some of Banksy's greatest hits like The Girl with the Ballon and Love Rat inside one gallery room.
---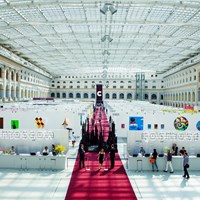 Article date: Wednesday, November 21, 2018
"We Feel as if We're Catching a Wave at Exactly the Right Moment" – Impressions From Cosmoscow International Contemporary Art Fair's Sixth Edition
In September this year, the sixth edition of Cosmoscow International Art Fair, a unique contemporary arts fair that brings together works from over 70 galleries in Russia, Belgium (this year's focus) and other countries, was held under the roof of Gostiny Dvor in Moscow, a former 18th century merchant court.
---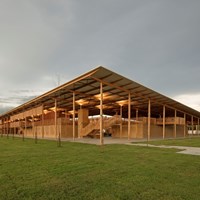 Article date: Wednesday, November 21, 2018
Children Village Wins the RIBA International Prize 2018
Children Village, a new school complex on the edge of the rainforest in northern Brazil designed by Brazilian architects, Aleph Zero and Rosenbaum, has won the RIBA International Prize 2018.
---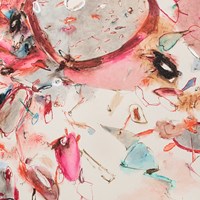 Article date: Wednesday, November 21, 2018
Christine Ay Tjoe Leads Sotheby's Brushwork III - Abstract Masters
Exquisite and whimsically enchanting, The Curious Hole by Christine Ay Tjoe seems to whisper blushing confessions of joy and rapture – a buoyantly alluring example of the artist's singular lyrical abstract lexicon. The stunningly evocative work presents floating amorphous accents of colour that tentatively roam the canvas, manifesting a sublime balance between chaos and serenity, discordance and harmony, urgency and tranquillity.
---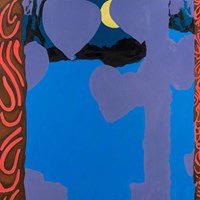 Article date: Tuesday, November 20, 2018
Find Out What Galleries are Bringing to Art Basel Miami Beach in December 2018
Latin American perspectives, Afro-Caribbean spirituality, and experimental painting mark this year's Galleries sector. 'In this year's edition of Art Basel Miami Beach, we are going to highlight what is at the core of the gallery program: strong female artists and groundbreaking historical positions, as well as key figures of contemporary Latin American art', says Berlin gallerist Barbara Thumm.
---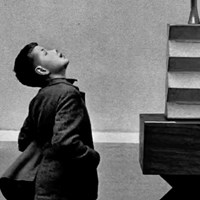 Article date: Tuesday, November 20, 2018
Jimei X Arles 2018 International Photo Festival 2018 Programme Announced
The fourth Jimei × Arles International Photo Festival will take place in Xiamen from 23 November 2018 to 2 January 2019. This year, the festival will boast 30 exhibitions and feature the work of 70 artists from the United States, France, Switzerland, Poland, Turkey, South Korea, Slovenia, and of course China.
---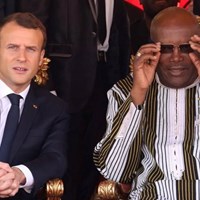 Article date: Tuesday, November 20, 2018
Give It Back: A Sensitive Report on the Restitution of Works of Art to Africa Given to Emmanuel Macron
The report of two French and Senegalese academics on the very sensitive issue of renditions of works of art to the countries of sub-Saharan Africa has been completed and must be submitted Friday at the Elysee Palace for President Emmanuel Macron, announced Monday the publishing house Philippe Rey.
---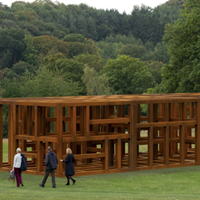 Article date: Monday, November 19, 2018
Sean Scully: Inside Outside
YSP presents Sean Scully: Inside Outside, the largest-ever presentation of sculptures and first exhibition of sculpture and painting in the UK by the Irish-born artist. Exploring concepts of landscape and abstraction with human experience, the exhibition unites sculpture with important recent paintings on aluminium, together with works on paper.
---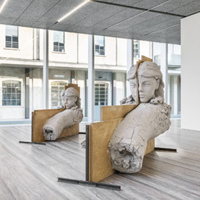 Article date: Monday, November 19, 2018
Sanqine. Luc Tuymans On Baroque
Fondazione Prada presents the exhibition "Sanguine. Luc Tuymans on Baroque", curated by Luc Tuymans, in its Milan venue. Organized with M KHA (Museum of Contemporary Art of Antwerp) and KMSKA (Museum of Fine Arts of Antwerp) and the City of Antwerp, the project will be featured in Milan in a new and more extensive version, following its first presentation in the Belgian city from June to September 2018.