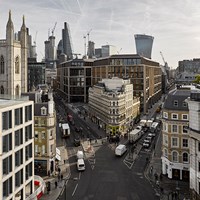 Article date: Thursday, October 11, 2018
Bloomberg Wins the 2018 RIBA Stirling Prize
The 2018 RIBA Stirling Prize judges were unanimous in their decision to award Bloomberg the prestigious prize describing it as a "once-in-a-generation project". RIBA President, Ben Derbyshire added that it is a "monumental achievement".
---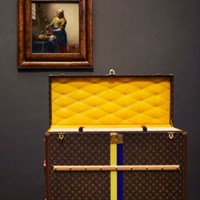 Article date: Wednesday, October 10, 2018
Vermeer's The Milkmaid's Voyage in Style
Johannes Vermeer's The Milkmaid is travelling in style: not in an ordinary wooden box, rather in a bespoke trunk designed by Louis Vuitton. The painted case of lacquered canvas, decorated with copper edgings, was crafted in the studios of Vuitton in Asnières-sur-Seine near Paris.
---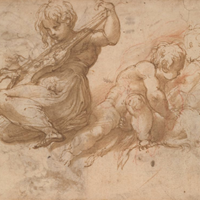 Article date: Wednesday, October 10, 2018
On Hate and Love. Giorgio Vasari and the Artists from Bologna in Uffizi
The exhibition explores the problematic relationship between Giorgio Vasari and the artists from Bologna. He incidentally speaks about them by saying that they have "the head full of arrogance and smoke". And talking about Michelangelo's life he even points out that after only one year he left Bologna because he "wasted time there".
---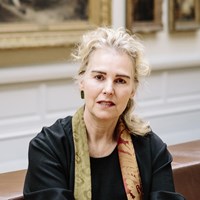 Article date: Wednesday, October 10, 2018
66 Art Professionals Express Their Support to Former MSK Director Catherine de Zegher.
Art professionals express their support and condemn media trial and subsequent suspension of Catherine de Zegher, the former director of the Museum of Fine Arts of Ghent (MSK).
---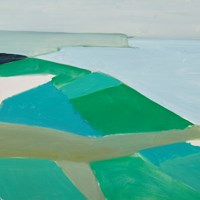 Article date: Tuesday, October 9, 2018
Abstract and Figurative Staël 's Cap Blanc Nez on Christie's
"For me, abstract painting and figurative painting are not opposites. A painting should be both abstract and figurative. Abstract insofar as it is a wall, figurative insofar as it represents a space," - Nicolas de Staël
---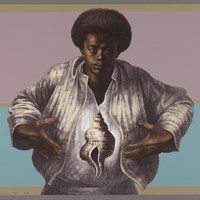 Article date: Tuesday, October 9, 2018
Charles White: A Retrospective in MoMA
"Art must be an integral part of the struggle," Charles White insisted. "It can't simply mirror what's taking place. … It must ally itself with the forces of liberation."
---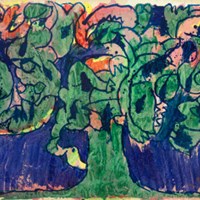 Article date: Monday, October 8, 2018
Karine Huts: A Life of Collecting
Karine Huts doesn't do anything small. She –together with husband Fernand Huts- is a global leader in the harbor logistics business and manages one of the largest private art collections in Belgium. The family aims to share Flemish art with the world, and the world's art with Belgium. ArtDependence sat down with Karine Huts to talk art.
---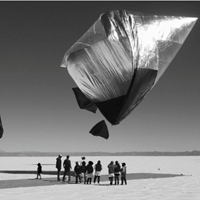 Article date: Monday, October 8, 2018
Carte Blanche to Tomás Saraceno: On Air
The exhibition On Air is an ecosystem in becoming, hosting emergent choreographies and polyphonies across human and non-human universes, where artworks reveal the common, fragile and ephemeral rhythms and trajectories between these worlds. As a hybrid ecosystem, On Air is made of a myriad presences, both animate and inanimate, that meet and cohabit within it.
---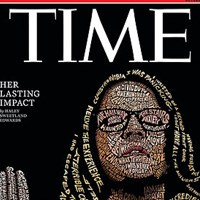 Article date: Sunday, October 7, 2018
John Mavroudis Creates Time's Christine Blasey Ford Cover
For the Oct. 15, 2018, TIME cover on the impact of Christine Blasey Ford's testimony and the significance of her voice, Time used Ford's words to create her portrait.
---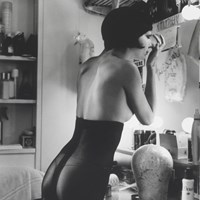 Article date: Sunday, October 7, 2018
Mary McCartney Gifts Major Photographic Series to the V&A for Display in New Photography Centre
V&A announced a gift of photographs by the artist Mary McCartney. Known for her intimate, observational photographs, McCartney has gifted 14 prints to the museum from her first ever solo show Off Pointe - A Photographic Study of the Royal Ballet After Hours. A selection of these prints will feature in the V&A Photography Centre's inaugural display, Collecting Photography: From Daguerreotype to Digital, which opens on 12 October 2018.