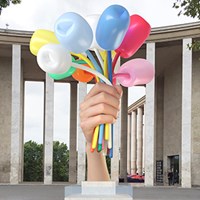 Article date: Sunday, November 18, 2018
Jeff Koons' Bouquet of Tulips to the City of Paris
The donation of Jeff Koons' Bouquet of Tulips to the City of Paris will finally be achieved. As announced by Christophe Girard, Deputy Mayor of the City of Paris in charge of culture, the work will be installed in the heart of Paris, in the gardens of the Petit Palais.
---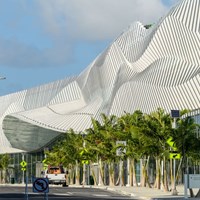 Article date: Saturday, November 17, 2018
Building the Future: How Fentress Architects Gave Art Basel Miami Beach a Sustainable Home
When Art Basel returns to Miami Beach this winter, the fair will find itself in far different surrounds from last year. After years of talk and years more of work, the renovation of the Miami Beach Convention Center (MBCC) is finally reaching completion. Gone at last is the old shell, with its dated 1989 facade; in its place now stands a gleaming glass volume clad in white steel ribs that form a gentle, wave-like undulation.
---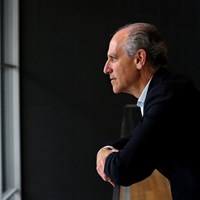 Article date: Saturday, November 17, 2018
Glenn Lowry, MoMA Director, Will Continue Through 2025
Glenn D. Lowry, the director of the Museum of Modern Art, will remain in his post for another seven years, leading New York's most significant institution of 20th- and 21st-century art through 2025, the New York Times reports. Mr. Lowry and the MoMA board have agreed to an extension that will make him the longest-serving director since the museum opened in 1929.
---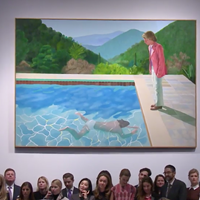 Article date: Friday, November 16, 2018
Hockney's Pool Sells for €80 M, a Record for a Living Artist (Pricier Then a New Contemporary Museum in Antwerp)
David Hockney's Portrait of an Artist (Pool with Two Figures), painted in 1972, realises $90.3 million — a world record price for a living artist — as 20th Century season total passes the $1 billion mark
---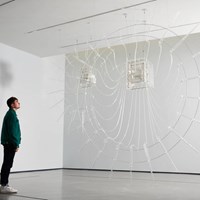 Article date: Friday, November 16, 2018
Cerith Wyn Evans wins The Hepworth Prize for Sculpture 2018
The £30,000 prize, which recognises a British or UK-based artist of any age, at any stage in their career, who has made a significant contribution to the development of contemporary sculpture, was presented by The Hepworth Wakefield's chair, Alice Rawsthorn OBE.
---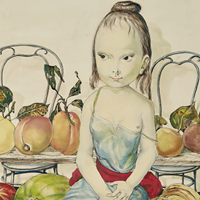 Article date: Friday, November 16, 2018
'Fillette aux Fruits et au Damier' by Leonard-Tsuguharu Foujita at Phillips
"As a reaction to the violent times, I imagined a few very tender subjects, even very childish, one could say". Foujita on the occasion of his first exhibition at Paul Pétrides gallery, 24 March – 8 April 1950
---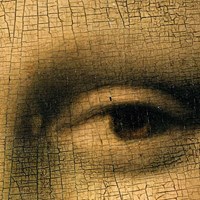 Article date: Thursday, November 15, 2018
The Technics of a Master of Arts
Renaissance artists turned the canvas into a mirror of reality. To properly portray it they had to overcome the statics of their medium. Leonardo da Vinci relied on mystery, and his worldview naturally filled his paintings with motion.
---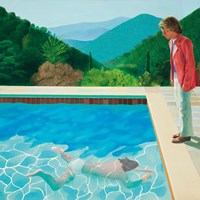 Article date: Thursday, November 15, 2018
Auction Records: Artists who Live to See Their Success
Does the pervasive image of the impoverished and struggling artist endure in today's hot contemporary art market? Anyone who has studied or discussed Art History is familiar with the starving artist trope – the idea of the artist who is rejected by his or her contemporaries, only to rise to fame posthumously.
---
Article date: Thursday, November 15, 2018
One of The World's Rarest Chinese Paintings to Lead Christie's Hong Kong Autumn Sale 2018
Hong Kong – Christie's launched one of the world's rarest Chinese paintings by Su Shi (1037-1101) – the pre-eminent scholar of the Song Dynasty and one of the most important figures in Chinese history.
---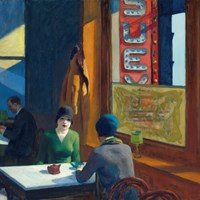 Article date: Wednesday, November 14, 2018
Edward Hopper's "Chop Suey" Sold for $91.9 Million at Christie's Sale of Ebsworth Estate
New world auction records set for Edward Hopper, Willem de Kooning and many other artists in An American Place: The Barney A. Ebsworth Collection Evening Sale, which totals $317.8 million in New York.