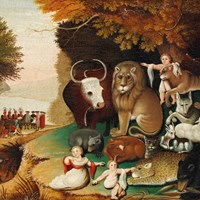 Article date: Monday, December 24, 2018
Peaceable Kingdom by Hicks at Christie's American Folk Art
Fully developed and optimistic, this Peaceable Kingdom is a particularly powerful rendition of Edward Hicks' famous series. Hicks' repetition of the same scene was a deeply personal undertaking, almost an act of faith, rather than a source of income and as such, the variations seen among these iconic works reflect the changing state of Hicks' world, his Quaker community and his own mind.
---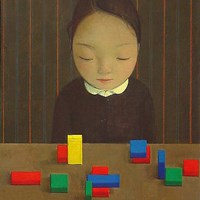 Article date: Monday, December 24, 2018
Prada Rong Zhai Presents "Storytelling" - a Solo Exhibition by Liu Ye
Prada presents "Storytelling", a solo show by Chinese painter Liu Ye curated by Udo Kittelmann, with the support of Fondazione Prada. On view through 20 January 2019, it will take place in the premises of Rong Zhai, a 1918 historical residence in Shanghai restored by Prada and reopened in October 2017. The exhibition project will show the work of Liu Ye through a selection of 30 paintings realized from 1992 onwards.
---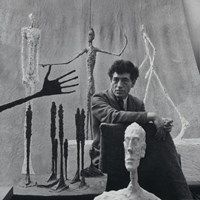 Article date: Sunday, December 23, 2018
Alberto Giacometti: A Retrospective at Guggenheim Bilbao
This exhibition surveys four decades of production by Alberto Giacometti (b. 1901; d. 1966), one of the most influential artists of the 20th century. More than 200 sculptures, paintings, and drawings make up a show that offers a unique perspective on the artist's work, highlighting the extraordinary holdings of artworks and archive material gathered by Giacometti's wife, Annette, now in the Fondation Giacometti in Paris.
---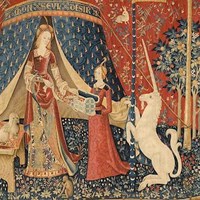 Article date: Saturday, December 22, 2018
Gothic Art and Symbolism in "Magical Unicorns" Exhibition at the Musée de Cluny – National Museum of the Middle Ages
The mysterious, ambivalent unicorn has throughout history engendered myriad myths and fantasies. In the 1500's as well as in the contemporary period, it has been the subject of a veritable infatuation. The "Magical Unicorns" exhibition at the Musée de Cluny – National Museum of the Middle Ages illustrates the manner in which artists have represented this legendary creature via illuminated manuscripts and engraved works, sculptures and tapestries, as well as photographs and videos.
---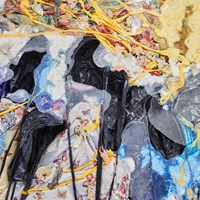 Article date: Friday, December 21, 2018
Firing up Weird Science at the Whitney
Kevin Beasley (b. 1985, Lynchburg, VA) engages with the legacy of the American South through a new installation that centers on a cotton gin motor from Maplesville, Alabama. In operation from 1940 to 1973, the motor powered the gins that separated cotton seeds from fiber. Here, the New York-based artist uses it to generate sound as if it were a musical instrument, creating space for visual and aural contemplation.
---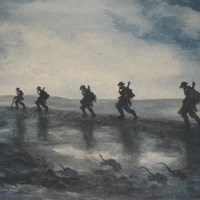 Article date: Friday, December 21, 2018
Brushes With War: Art From The Frontline 14-18 at Kelvingrove Museum, Glasgow
Brushes with War is a powerful and emotive insight into the experience of soldiers from World War I through the drawings and paintings they created. Featuring original artworks by German, Austrian, French, Belgian, British, American, Canadian, Australian and Russian soldier-artists, the exhibition provides an authentic, uncensored account of the experience of ordinary soldiers.
---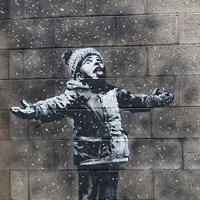 Article date: Thursday, December 20, 2018
Fans Gather to See Port Talbot's New Work by Banksy
Art fans have been gathering outside a steelworker's garage in Port Talbot to look at a new work by the elusive street artist Banksy. The graffiti, entitled Season's Greetings, was painted on the outside of a steelworker's garage on Tuesday night.
---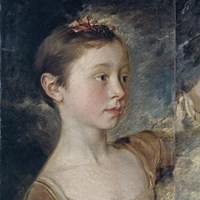 Article date: Thursday, December 20, 2018
Gainsborough's Family Album at National Portrait Gallery, London
Featuring over fifty works from across the world, some of which have never been on display before, Gainsborough's Family Album charts his career from youth to maturity, telling the story of an eighteenth-century provincial artist's rise to metropolitan fame and fortune.
---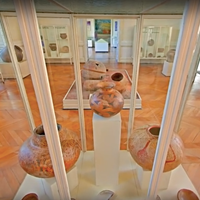 Article date: Thursday, December 20, 2018
National Museum of Brazil Now Available on Google Street View Three Months After Fire
Google Arts & Culture to bring museum's collection online —so that anyone, anywhere in the world could see and learn about these ancient artifacts. Now for the first time ever, you can virtually step inside the museum and learn about its lost collection through Street View Imagery and online exhibits.
---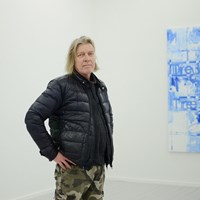 Article date: Wednesday, December 19, 2018
Aurel Scheibler Gallery in Memoriam Troels Wörsel
It is with profound sadness that Aurel Scheibler Gallery announced the passing of Troels Wörsel at the age of 68. Works by the artist can be found in such renowned collections as the Bayerische Staatsgemäldesammlungen, Munich, Lenbachhaus, Munich, Kunstmuseum Bonn, Louisiana Museum of Modern Art, Humlebæk, ARoS, Aarhus, The National Gallery of Denmark, Copenhagen, Moderna Museet, Stockholm, Kiasma, Helsinki, Nasjonalmuseet for kunst, arkitektur og design, Oslo, Centre Pompidou, Paris, The Museum of Modern Art, New York.