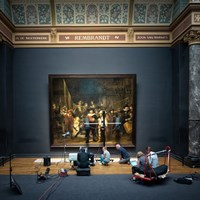 Article date: Wednesday, October 17, 2018
Rijksmuseum Announces Restoration of the Night Watch and Invites the Public to Watch
The Rijksmuseum in Amsterdam announced that members of the public will be invited to watch the restoration of 'The Night Watch', Rembrandt's most celebrated masterpiece next year. The project will begin in July 2019 and the public will be able to watch the entire process at the museum and online.
---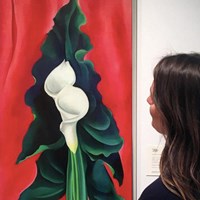 Article date: Wednesday, October 17, 2018
Sotheby's to Offer Three Paintings by Georgia O'Keeffe to Benefit the O'Keeffe Museum
Four years following the sale of Georgia O'Keeffe's iconic flower painting Jimson Weed/White Flower No. 1, Sotheby's is honored to announce that they will again offer important works by the artist from the Georgia O'Keeffe Museum in Santa Fe, New Mexico to benefit its Acquisitions Fund.
---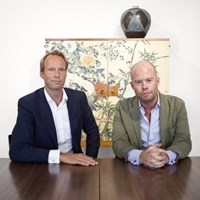 Article date: Wednesday, October 17, 2018
Swedish Group Barnebys Acquires The World's Leading Online Art & Collectables Appraisals Service – 'Valuemystuff'
The service that has 'discovered' a Claude Monet painting valued at £1.5m, a Medieval chastity belt valued at £2,000, a mid 19th-century golf ball valued at £20,000, and a request to value a mother-in-law, is the latest acquisition by Barnebys, the world's leading search engine for art and collectibles.
---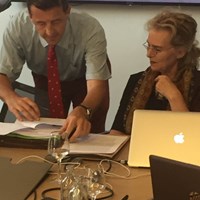 Article date: Wednesday, October 17, 2018
Debt Collectors Enlisted to Attend Press Conference Held by Catherine de Zegher and Igor Toporovski
At a heavily attended press conference held by Leo Neels, Catherine de Zegher and Igor Toporovski, the five experts and dealers from London, New York, Dusseldorf and Bath to request the recording have filed a lawsuit against Catherine de Zegher.
---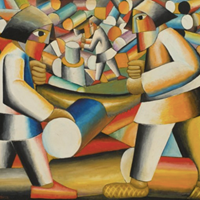 Article date: Wednesday, October 17, 2018
"Research Has Shown that the Avant-Garde Works Presented at the MSK Earlier this Year, are the Original Avant-Garde Pieces"
Brussels - Tests conducted last year at the MSK in Ghent have resulted in evidence that clearly and indisputably proves the works of the controversial Toporovski collection are genuine and authentic. This is what the suspended director of the MSK, Catherine de Zegher, announced on Wednesday at a press conference. Before the press conference could begin, two bailiffs entered the premises with a petition.
---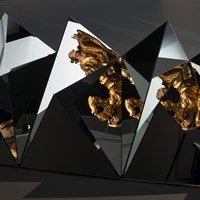 Article date: Tuesday, October 16, 2018
Fondazione Prada Presents the Exhibition 'Sanguine - Luc Tuymans on Baroque' in Milan
Fondazione Prada presents the exhibition "Sanguine – Luc Tuymans on Baroque", curated by Luc Tuymans, in its Milan venue from 18 October 2018 to 25 February 2019. Organized with M KHA (Museum of Contemporary Art of Antwerp) and KMSKA (Museum of Fine Arts of Antwerp) and the City of Antwerp, the project will be featured in Milan in a new and more extensive version, following its first presentation in the Belgian city from June to September 2018. Luc Tuymans conceived an intense visual experience presenting more than 80 works by 62 international artists, including 25 exhibited exclusively at Fondazione Prada.
---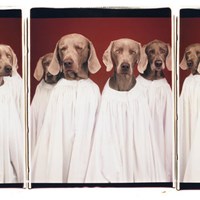 Article date: Tuesday, October 16, 2018
The Fourth Jimei × Arles International Photo Festival in Xiamen Boasts 30 Exhibitions
The fourth Jimei × Arles International Photo Festival will take place in Xiamen from 23 November 2018 to 2 January 2019. Co-created in 2015 by pioneer Chinese photographer RongRong (founder of China's first ever photography museum Three Shadows Photography Art Centre) and Sam Stourdzé, the director of the world's most important international photo festival, Rencontres d'Arles (France), Jimei × Arles has grown to become an unmissable event for photo lovers in China in just three years, attracting more than 160,000 visitors.
---
Article date: Tuesday, October 16, 2018
Pop-Art Artist Mel Ramos dies at 83
Melvin Ramos, The Sacramento-born Pop art painter Mel Ramos, known for appropriated cartoon imagery and randy depictions of nude women incongruously set among commercial icons, has died. Mel Ramos was an American figurative painter, specializing most often in paintings of female nudes, whose work incorporates elements of realist and abstract art.
---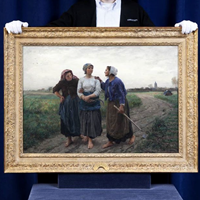 Article date: Monday, October 15, 2018
Breton's 'Les amies' as Nostalgia of Rural France at Christie's
In an era of growing industrialization and urbanization, the paintings of Jules Breton celebrated the rich heritage of rural France. The people and environs of his native village of Courrières, located in the province of Artois, served as inspiration for his paintings, and as muses for his sonnets.
---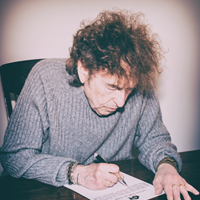 Article date: Monday, October 15, 2018
Bob Dylan Collection 'Mondo Scripto' in Halcyon Gallery
Halcyon Gallery presents a brand new Bob Dylan collection - Mondo Scripto - featuring the artist and songwriter's most renowned lyrics, each handwritten by him in pen on paper and accompanied by an original pencil drawing by the artist. Mondo Scripto will run through November.