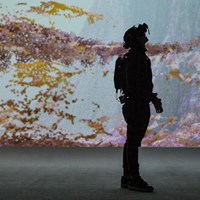 Article date: Sunday, January 6, 2019
'We Live in An Ocean of Air' Virtual Reality Experience at Saatchi Gallery
We live in an Ocean of Air is a virtual reality experience where the invisible connection between plant and human is revealed through breath. In a 20 minute experience cutting-edge technology illuminates the invisible- but fundamental- connections between human and natural worlds.
---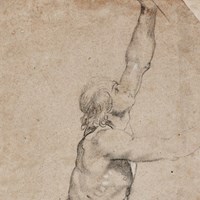 Article date: Saturday, January 5, 2019
Dutch Royal Puts up Rubens Drawing for Auction
Sotheby's in London and New York have been commissioned by a member of the Dutch royal family to sell a number of works of art from the collection of King William II of the Netherlands (1792-1849)
---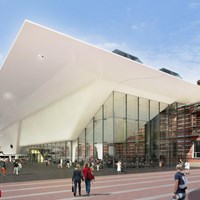 Article date: Saturday, January 5, 2019
Stedelijk Museum Amsterdam Appoints New Boardmembers
The Board of Mayor and Alderpersons of the Municipality of Amsterdam appointed the following four persons to serve as members of the Supervisory Board of the Stedelijk Museum Amsterdam: Carla Aalse, Henriëtte Prast, Maarten Doorman and Homme ten Have.
---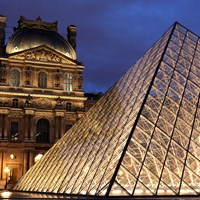 Article date: Friday, January 4, 2019
Record 10.2 million visitors to the Louvre in 2018
The Musée du Louvre had a record 10.2 million visitors in 2018—an increase of 25% in comparison with 2017. No other museum in the world has ever equaled this figure. The Louvre's previous record of 9.7 million dates from 2012, the year that saw the inauguration of the Department of Islamic Art and the presentation of exhibitions on Leonardo da Vinci and Raphael.
---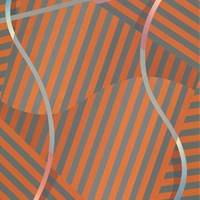 Article date: Friday, January 4, 2019
Tate Britain to Celebrate Women Artists from 1960 to the Present
Tate Britain announced a new display dedicated to women artists working in Britain over the past 60 years which will open in April 2019. Around 60 works, by artists such as Mona Hatoum, Sarah Lucas and Bridget Riley, will be brought together for the first time. Sixty Years is a curated display from Tate's collection as part of Tate's ongoing commitment to increasing the representation of women across its galleries.
---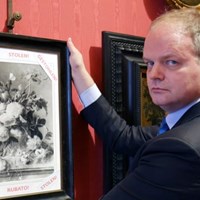 Article date: Wednesday, January 2, 2019
Italy's Uffizi Demands Return of Nazi-Looted Painting
Italy's Uffizi Galleries called on Germany on Tuesday to return a still-life painting by the Dutch master Jan van Huysum, which was looted by retreating Nazi troops in World War Two, as Reuters reports.
---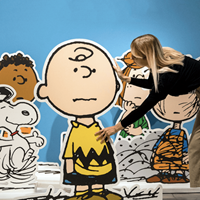 Article date: Tuesday, January 1, 2019
Somerset House, London Celebrates Snoopy and the Enduring Power of Peanuts
'Good Grief, Charlie Brown!' exhibition brings together Charles M. Schulz original Peanuts cartoons with work from a wide range of acclaimed contemporary artists and designers who have been inspired by this highly influential and much-loved cartoon. Explore the history of Charles M. Schulz' iconic strip and its influence on art, design, fashion and popular culture through the ages.
---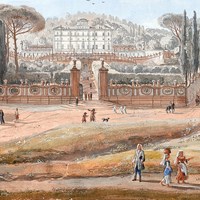 Article date: Tuesday, January 1, 2019
Gaspar van Wittel at Sotheby's Old Master Drawings
Gaspar van Wittel, called Vanvitelli Amersfoort 1652/3 - 1736 Rome View of the Villa Aldobrandini, Frascati Tempera; signed with initials, on the wall to the left, with the point of the brush: G:V:W:; bears black chalk numbering on the verso: 3 390 by 547 mm; 15 3/8 by 21 3/8 in
---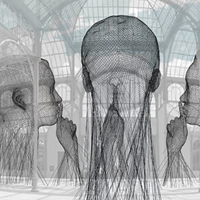 Article date: Monday, December 31, 2018
Invisibles by Jaume Plensa at Museo Reina Sofía
Throughout his career as a sculptor, Jaume Plensa (Barcelona, 1955) has drawn on spirituality, the body and collective memory as the primary sources which tie together his visual artwork. The invisible forms the essence of his intervention in the Palacio de Cristal: a group of steel mesh sculptures which take the space to draw the incomplete faces of figures hanging in the air, intersected by light and suspended in time.
---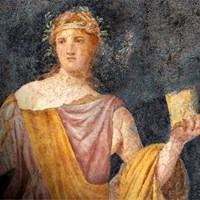 Article date: Sunday, December 30, 2018
A Dream of Italy - The Marquis Campana's Collection in the Louvre
The Musée du Louvre and the State Hermitage Museum in Saint Petersburg are joining forces for an outstanding exhibition based on the collection built up by the Marquis Campana mostly between the 1830s and the 1850s. With over 12,000 archaeological objects, paintings, sculptures, and objets d'art, and comprising both ancient and modern artefacts, it was a rich, diverse collection of the highest quality.