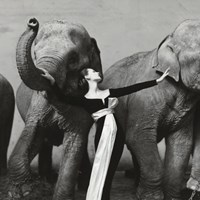 Article date: Wednesday, October 24, 2018
An Iconic Richard Avedon Photograph Leads Sotheby's Paris
The upcoming Photographs auction in Paris on 9 November will be led by a 1962 print by Richard Alvedon of American model Dovima with a group of elephants. Considered to be one of the most important fashion photographs in the history of photography, the image appeared for the first time in Harper's Bazaar magazine in September 1955.
---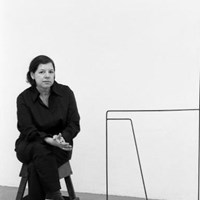 Article date: Tuesday, October 23, 2018
The 25th Wolfgang Hahn Prize Goes to the Brazilian Artist Jac Leirner
In 2019, the Gesellschaft für Moderne Kunst am Museum Ludwig is awarding the Wolfgang Hahn Prize to Jac Leirner. For many years now, the work of the Brazilian artist (b. 1961 in São Paulo) has engaged in a subtle analysis of social and representational systems. Found, often industrially produced everyday objects play an important role here; following the principle of collecting, accumulating, and classifying, Leirner uses them to create installations, collages, and sculptures.
---
Article date: Tuesday, October 23, 2018
Van Gogh's Coin de Jardin Avec Papillons on Auction at Christie's
'Something very much alive' — Coin de jardin avec papillons by Van Gogh. Offered on 11 November at Christie's in New York, the painting that marked the moment the artist 'crossed the divide into contemporary art'.
---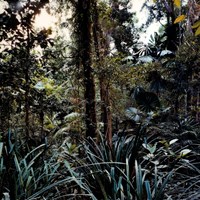 Article date: Tuesday, October 23, 2018
Thomas Struth's 'Paradise' leads the Photographies at Christie's
Thomas Struth's 'Paradise 7' leads the Photographies Auction at Christie's on 8 November
---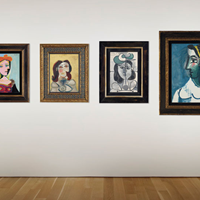 Article date: Monday, October 22, 2018
Four Portraits of the Women who Loved and Were Loved by Picasso
Picasso's love affairs were legendary and they fuelled his creativity. Ahead of the sale of four portraits of his different muses from the Sam Rose and Julie Walters Collection, we focus on the women he came to depend on so passionately.
---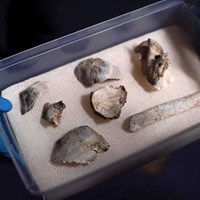 Article date: Sunday, October 21, 2018
12,000-Year-Old Human Fossil Fragments Recovered From Burnt Brazil Museum
Brazilian officials said Friday they have recovered pieces of a 12,000-year-old fossil of a neolithic woman that was among the prized artifacts in Rio de Janeiro's burnt down National Museum.
---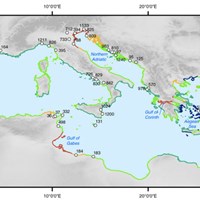 Article date: Saturday, October 20, 2018
Mediterranean UNESCO World Heritage at Risk from Coastal Flooding and Erosion Due to Sea-Level Rise
UNESCO World Heritage sites (WHS) located in coastal areas are increasingly at risk from coastal hazards due to sea-level rise. "In this study, we assess Mediterranean cultural WHS at risk from coastal flooding and erosion under four sea-level rise scenarios until 2100".
---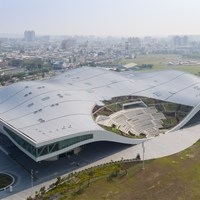 Article date: Saturday, October 20, 2018
A Spaceship has landed in Taiwan, The National Kaohsiung Center for the Arts
The National Kaohsiung Centre for the Arts symbolizes the transformation of Kaohsiung, once a major international harbour, into a modern, diverse city with a rich cultural climate. Mecanoo designed the National Kaohsiung Centre for the Arts, located on a former military terrain, as an integral part of the adjacent subtropical park to have a positive social impact on the residents of Kaohsiung whose population counts almost 3 million.
---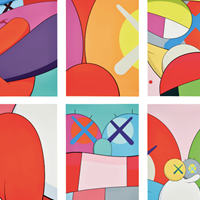 Article date: Friday, October 19, 2018
'No Reply' by Kaws at Phillips Unbound Online Auction
To understand the work of KAWS is to understand his roots in the skateboard and graffiti crews of New York City. Brian Donnelly chose KAWS as his moniker to tag city streets beginning in the 1990s, and quickly became a celebrated standout in the scene. Having swapped spray paint for explorations in fine art spanning sculpture, painting and collage, KAWS has maintained a fascination with classic cartoons, including Garfield, SpongeBob SquarePants and The Simpsons, and reconfigured familiar subjects into a world of fantasy.
---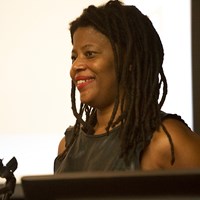 Article date: Friday, October 19, 2018
Simone Leigh Wins Hugo Boss Prize 2018
Richard Armstrong, Director, Solomon R. Guggenheim Museum and Foundation, and Mark Langer, Chairman and CEO, HUGO BOSS AG, announced yesterday that artist Simone Leigh has been awarded the Hugo Boss Prize 2018. Selected by a jury of international critics and curators, Leigh receives an award of $100,000 and a solo exhibition at the Solomon R. Guggenheim Museum, New York, opening in April 2019.