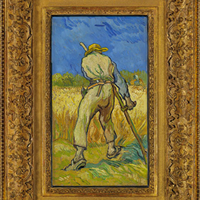 Article date: Sunday, June 18, 2017
'A light of pure gold' — Vincent van Gogh's Le moissonneur (d'après Millet)
Barely appreciated in his own time, positively lionised in ours, Vincent van Gogh led a life as familiar to us as that of any artist in history.
---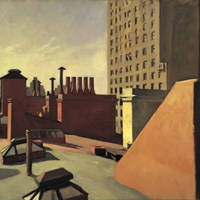 Article date: Sunday, June 18, 2017
The Whitney to receive two key paintings, a Hopper and a Hassam
Adam D. Weinberg, the Alice Pratt Brown Director of the Whitney Museum of American Art, had announced that an anonymous donor has promised two major prewar American paintings to the Museum's permanent collection: Edward Hopper's 1932 painting City Roofs and Childe Hassam's Allied Flags, April 1917, also known as Allied Flags, Union League Club (1917).
---
Article date: Thursday, June 15, 2017
Venice, Biennale and More..
The 57th edition of Biennale, titled VIVA ARTE VIVA and curated by Christine Macel, chief curator at the Centre Pompidou in Paris, opened its doors to the public on the 13th of May. The first Biennale took place in 1895; it was an initiative of the Venetian mayor Riccardo Selvatico. Today, it is one of the most important events in the art world internationally.
---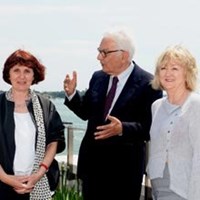 Article date: Tuesday, June 13, 2017
Architecture biennale announces theme for 2018
The President of La Biennale di Venezia, Paolo Baratta, together with the curators of the 16th International Architecture Exhibition, Yvonne Farrell and Shelley McNamara, have announced the launch the 16th International Architecture Exhibition from May 26th to November 25th 2018 (Preview May 24th and 25th) in the Giardini and the Arsenale, and around other venues in Venice.
---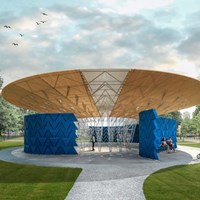 Article date: Monday, June 12, 2017
Serpentine Pavilion 2017 designed by Francis Kéré
Diébédo Francis Kéré, the award-winning architect from Gando, Burkina Faso, has been commissioned to design the Serpentine Pavilion 2017, responding to the brief with a bold, innovative structure that brings his characteristic sense of light and life to the lawns of Kensington Gardens.
---
Article date: Saturday, June 10, 2017
Summer of Shorts Premiere Schedule
Art21 officially kicks off a summer of programming with Summer of Shorts, which will feature ten new films over the course of ten consecutive weeks.
---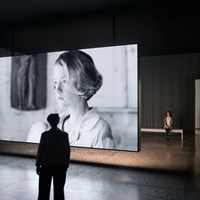 Article date: Saturday, June 10, 2017
Flora Mayo: 2 lives
Flora Mayo was Alberto Giacometti's first great love. The two met while studying art in Paris. He became a world-famous artist; she fell into oblivion.
---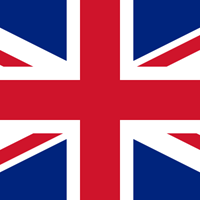 Article date: Thursday, June 8, 2017
Art connects
As an art magazine, we want to do more than just review the latest exhibitions and news stories. Following the horrific attacks in London and Manchester we want to turn our attention to the beauty and culture on offer in the capital, so we've decided to list some of the exhibitions that make it well worth a trip to the city.
---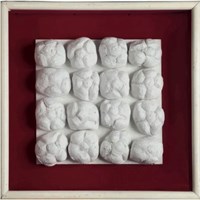 Article date: Thursday, June 8, 2017
Hauser & Wirth Announces Worldwide Representation of the Fondazione Piero Manzoni
Fondazione Piero Manzoni, Milan, and Hauser & Wirth jointly announced today the gallery's exclusive worldwide representation of renowned late Italian artist Piero Manzoni (1933 – 1963).
---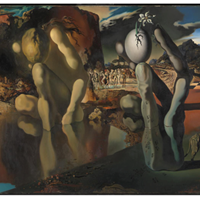 Article date: Monday, June 5, 2017
Symbolism in Art: The Egg
The egg has always held particular symbolic significance, partly because it is a visual shorthand for new life and un-hatched potential. The egg brings hope and purity. It is a symbol of fertility and the circle of life. In some Asian cultures the egg is seen as a symbol of luck and wealth.