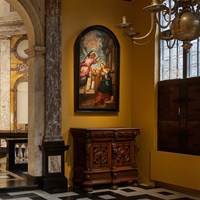 Article date: Friday, June 30, 2017
Rubens House presents David Bowie's Tintoretto
The Rubens House has the privilege of unveiling David Bowie's Tintoretto. The British rock star owned St Catherine by the Venetian painter Jacopo Tintoretto (1518–1594) for over 30 years. Following Bowie's death in 2016, his exceptional art collection was auctioned on 10 November that same year at Sotheby's in London.
---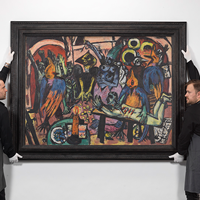 Article date: Thursday, June 29, 2017
Max Beckmann's Birds' Hell Achieved New World Artist Record
The highlight of CHRISTIE'S IMPRESSIONIST AND MODERN ART EVENING SALE - Max Beckmann, Hölle der Vögel (Birds' Hell) sold for a world record price of £36,005,000
---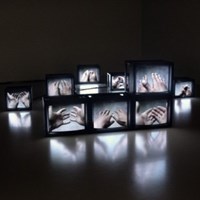 Article date: Thursday, June 22, 2017
The Philadelphia Museum of Art Announces Recent Acquisitions
The Philadelphia Museum of Art has announced a number of new acquisitions that will significantly enrich its collection. Among the works that have been recently acquired are: a group of contemporary films and videos and Japanese ink paintings mounted as handscrolls, hanging scrolls, and folding screens.
---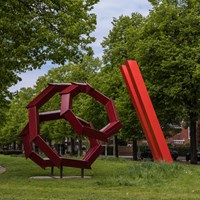 Article date: Wednesday, June 21, 2017
ARTZUID 2017 international sculpture biennial AMSTERDAM
Curator Rudi Fuchs: Mondriaan's influence on Dutch sculpture! Fifty monumental abstract sculptures by Dutch artists are positioned in Berlage's Art Deco district in Amsterdam South. The sculpture biennial follows the theme year 'Mondriaan to Dutch Design – 100 Years of De Stijl' and shows the influence of the Dutch art movement De Stijl (The Style) on sculpture.
---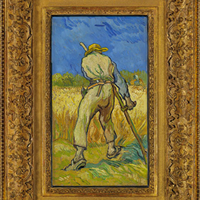 Article date: Sunday, June 18, 2017
'A light of pure gold' — Vincent van Gogh's Le moissonneur (d'après Millet)
Barely appreciated in his own time, positively lionised in ours, Vincent van Gogh led a life as familiar to us as that of any artist in history.
---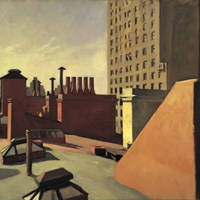 Article date: Sunday, June 18, 2017
The Whitney to receive two key paintings, a Hopper and a Hassam
Adam D. Weinberg, the Alice Pratt Brown Director of the Whitney Museum of American Art, had announced that an anonymous donor has promised two major prewar American paintings to the Museum's permanent collection: Edward Hopper's 1932 painting City Roofs and Childe Hassam's Allied Flags, April 1917, also known as Allied Flags, Union League Club (1917).
---
Article date: Thursday, June 15, 2017
Venice, Biennale and More..
The 57th edition of Biennale, titled VIVA ARTE VIVA and curated by Christine Macel, chief curator at the Centre Pompidou in Paris, opened its doors to the public on the 13th of May. The first Biennale took place in 1895; it was an initiative of the Venetian mayor Riccardo Selvatico. Today, it is one of the most important events in the art world internationally.
---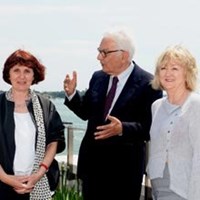 Article date: Tuesday, June 13, 2017
Architecture biennale announces theme for 2018
The President of La Biennale di Venezia, Paolo Baratta, together with the curators of the 16th International Architecture Exhibition, Yvonne Farrell and Shelley McNamara, have announced the launch the 16th International Architecture Exhibition from May 26th to November 25th 2018 (Preview May 24th and 25th) in the Giardini and the Arsenale, and around other venues in Venice.
---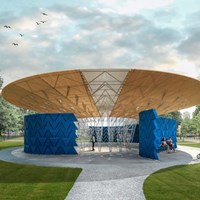 Article date: Monday, June 12, 2017
Serpentine Pavilion 2017 designed by Francis Kéré
Diébédo Francis Kéré, the award-winning architect from Gando, Burkina Faso, has been commissioned to design the Serpentine Pavilion 2017, responding to the brief with a bold, innovative structure that brings his characteristic sense of light and life to the lawns of Kensington Gardens.
---
Article date: Saturday, June 10, 2017
Summer of Shorts Premiere Schedule
Art21 officially kicks off a summer of programming with Summer of Shorts, which will feature ten new films over the course of ten consecutive weeks.