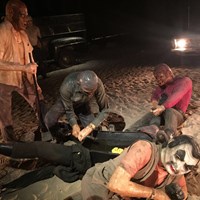 Article date: Friday, June 29, 2018
Two Reasons to Make Visiting Art Mandatory - And They Happen to Be in Antwerp
Five Car Stud by Edward Kienholz and Diasporalia by Koen Theys are installations with a social background on view in Antwerp.
---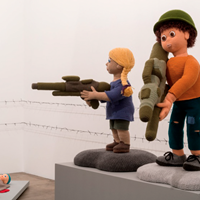 Article date: Friday, June 29, 2018
Patricia Waller - Innocent
The work is dedicated to children exposed to mistreatments and traumas. Different forms of emotional and physical violence, hunger, displacement, abandonment, children- soldiers, rape, sexual abuse and slavery, disfiguration and death are just some of the aspects of children ́s realities all over the world.
---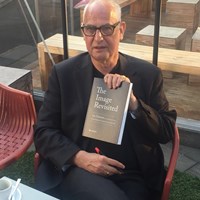 Article date: Friday, June 29, 2018
The Image Revisited: Luc Tuymans in Conversation with Gottfried Boehm, T.J. Clark & Hans M. De Wolf
What emerges, along with a fascinating discussion on the work of artists such as El Greco, Cézanne, Goya, de la Tour, Titian, Courbet, Mantegna, Hopper, Newman and Richter amongst others, is an insight into Tuymans' own creative process, and how the great art of the past inspired and motivated him.
---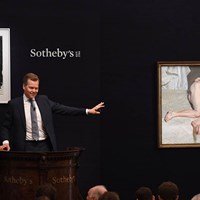 Article date: Wednesday, June 27, 2018
Most Valuable Lucian Freud Sold in London - £22.5 Million at Sotheby's
One of Lucian Freud's last great nudes, Portrait on a White Cover sold yesterday in Sotheby's London's saleroom for £22.5million / $29.8 million, making it the most valuable painting by the artist ever sold in London.
---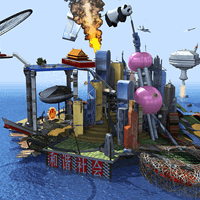 Article date: Wednesday, June 27, 2018
One of the Largest Exhibitions of Contemporary Art from China Presented in North America
"Art and China after 1989 brings together a dynamic group of two generations of artists who were active during a transformative period within the history of China and Chinese art.
---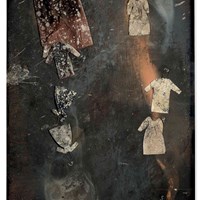 Article date: Wednesday, June 27, 2018
Anselm Kiefer's The Hierarchy of The Angels
This June Christie's will present a fresh season of Post-War and Contemporary Art, which will include two focused auction platforms, Post-War to Present and Handpicked: 100 Works Selected by the Saatchi Gallery, as well as an exhibition titled Sacred Noise.
---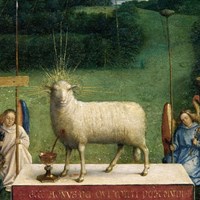 Article date: Monday, June 18, 2018
Major Discovery in van Eyck's Ghent Altarpiece, Adoration of the Mystic Lamb
The Ghent Altarpiece, Adoration of the Mystic Lamb is a large and complex 15th-century polyptych from St. Bavo's Cathedral in Ghent, Belgium. The work is attributed to Early Flemish painters, brothers Hubert and Jan van Eyck.
---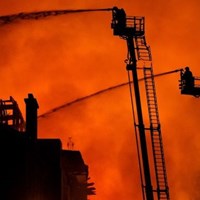 Article date: Saturday, June 16, 2018
Scotland in Shock After Fire at Glasgow School of Art
A major fire started in the Mackintosh Building around 11.15pm last night, Friday 15 June 2018. The incident is still ongoing and the site is currently under control of the Scottish Fire and Rescue Services (SFRS).
---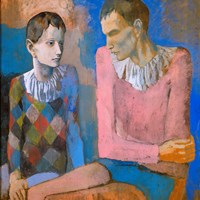 Article date: Thursday, June 14, 2018
The Early Picasso. Blue and Rose Period - Cultural Highlight in 2019
This upcoming exhibition, the most ambitious ever staged by the Fondation Beyeler, is devoted to the paintings and sculptures of the young Pablo Picasso from the so-called Blue and Rose periods, between 1901 and 1906.
---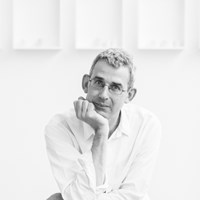 Article date: Monday, June 11, 2018
Wexner Center Announces Artist Residency Awards for 2018–19
The Wexner Center for the Arts at The Ohio State University announces its Wexner Center Artist Residency Award recipients for 2018–19.