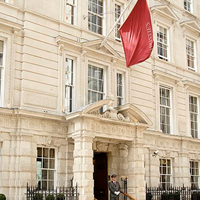 Article date: Tuesday, July 24, 2018
Christie's Continues to Lead Art Market Sales up 26% to Almost £3 Billion
Continued global demand, audience engagement with the diversity of collecting categories and the historic Rockefeller sales helped drive a 26% rise in Christie's overall sales to almost £3bn ($4bn, up 35%) compared to £2.35bn in the first half of 2017.
---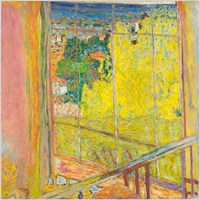 Article date: Tuesday, July 24, 2018
Pierre Bonnard: The Colour of Memory
In January 2019 Tate Modern will stage the UK's first major Pierre Bonnard exhibition in 20 years, showing the work of this innovative and much-loved French painter in a new light.
---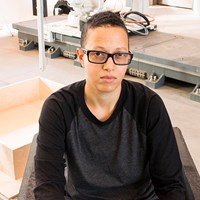 Article date: Tuesday, July 24, 2018
New Museum Appoints V. Mitch McEwen as Curator of Ideascity and Announces Next Cities
Lisa Phillips, Toby Devan Lewis Director, and Karen Wong, Deputy Director of the New Museum, cofounders of IdeasCity, today announced the appointment of V. Mitch McEwen as Curator of IdeasCity, the institution's high-profile, multi-pronged initiative that explores the future of cities with culture as a driving force.
---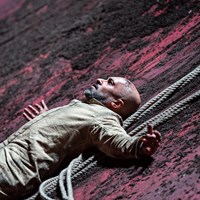 Article date: Monday, July 23, 2018
Xenos-Akram Kahn
Influential rasping live music accompanies beautiful, soft and strong movements that are grand, clear and emphasised, allowing one to reflect upon the fragility of human being and its immense cruelty.
---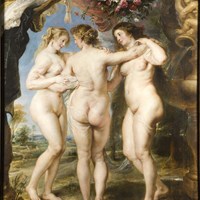 Article date: Sunday, July 22, 2018
Open Letter from Visit Flanders to Mark Zuckerberg about Rubens' Breasts
Indecent. This the word used to describe the breast, buttocks and cherubs of Peter Paul Rubens. Not by us, but by you.
---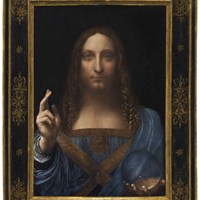 Article date: Friday, July 20, 2018
Da Vinci's Salvator Mundi Will Be Exhibited from September
Salvator Mundi by Leonardo da Vinci will be unveiled to the public at Louvre Abu Dhabi on September 18, 2018.
---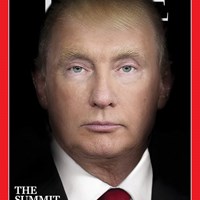 Article date: Friday, July 20, 2018
Trump-Putin TIME Magazine Cover
The artist behind the cover, Nancy Burson, said she hopes it causes readers to reflect on the similarities between the two leaders.
---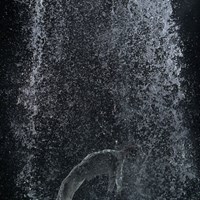 Article date: Wednesday, July 18, 2018
Works of Bill Viola and Michelangelo Will Be Shown in Joint Exhibition at the Royal Academy
In January 2019, RA brings together two artists – born centuries apart – who explore the same universal themes with works of transcendent beauty and raw emotional power.
---
Article date: Tuesday, July 17, 2018
The Recipients of the 30th PRAEMIUM IMPERIALE
Last week the names of the five new Praemium Imperiale Laureates were announced in London, New York, Paris, Rome, Berlin and Tokyo. The 5 recipients are as follows...
---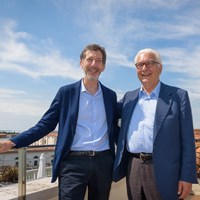 Article date: Tuesday, July 17, 2018
Biennale Arte 2019: May You Live in Interesting Times
The President of La Biennale di Venezia, Paolo Baratta, and the curator of the 58th International Art Exhibition, Ralph Rugoff, met the press yesterday at Ca'Giustinian to launch the Biennale Arte 2019, which will take place from May 11th to November 24th 2019 (Preview May 8th, 9th and 10th) at the Giardini and the Arsenale, as well as around other venues in Venice.