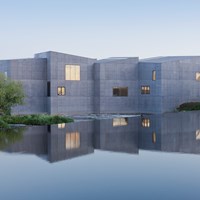 Article date: Thursday, July 5, 2018
The Hepworth Wakefield Announces Plans for Art Fund Museum of the Year 2017 Prize Money
The Hepworth Wakefield announces that it will use its £100,000 Art Fund Museum of the Year 2017 prize money to acquire a significant contemporary sculpture for Wakefield's art collection
---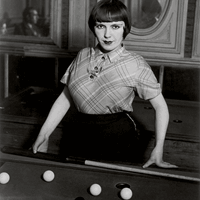 Article date: Wednesday, July 4, 2018
SFMOMA Announces Its Exhibition Schedule
The San Francisco Museum of Modern Art (SFMOMA) announced its compelling schedule of exhibitions opening at the museum this fall and winter.
---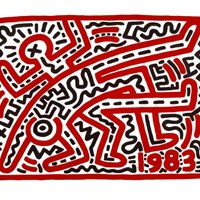 Article date: Wednesday, July 4, 2018
Tate Announces 2019 Exhibition Highlights
Tate announced highlights of its 2019 exhibitions for all four Tate galleries in London, Liverpool and St Ives.
---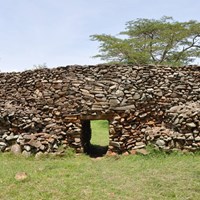 Article date: Tuesday, July 3, 2018
Sites from Kenya, Oman and Saudi Arabia Inscribed on UNESCO World Heritage List
The World Heritage Committee, meeting in Manama since 24 June under the chair of Shaikha Haya Bint Rashed al-Khalifa of Bahrain, inscribed three cultural sites on the World Heritage List.
---
Article date: Monday, July 2, 2018
The A.M. Qattan Foundation Opens its New Cultural Centre in Palestine
The A.M. Qattan Foundation opened its new cultural centre in Ramallah, Palestine on Thursday 28 June 2018. The centre will house a number of public spaces for its various projects and activities, as well as its support services and administration.
---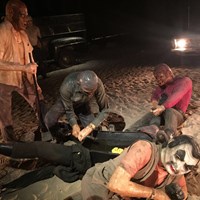 Article date: Friday, June 29, 2018
Two Reasons to Make Visiting Art Mandatory - And They Happen to Be in Antwerp
Five Car Stud by Edward Kienholz and Diasporalia by Koen Theys are installations with a social background on view in Antwerp.
---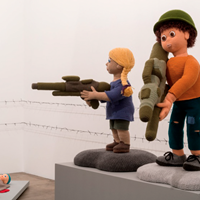 Article date: Friday, June 29, 2018
Patricia Waller - Innocent
The work is dedicated to children exposed to mistreatments and traumas. Different forms of emotional and physical violence, hunger, displacement, abandonment, children- soldiers, rape, sexual abuse and slavery, disfiguration and death are just some of the aspects of children ́s realities all over the world.
---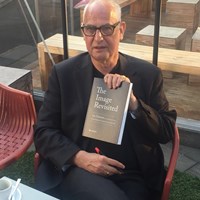 Article date: Friday, June 29, 2018
The Image Revisited: Luc Tuymans in Conversation with Gottfried Boehm, T.J. Clark & Hans M. De Wolf
What emerges, along with a fascinating discussion on the work of artists such as El Greco, Cézanne, Goya, de la Tour, Titian, Courbet, Mantegna, Hopper, Newman and Richter amongst others, is an insight into Tuymans' own creative process, and how the great art of the past inspired and motivated him.
---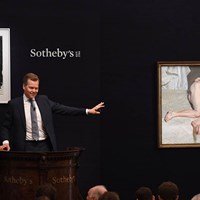 Article date: Wednesday, June 27, 2018
Most Valuable Lucian Freud Sold in London - £22.5 Million at Sotheby's
One of Lucian Freud's last great nudes, Portrait on a White Cover sold yesterday in Sotheby's London's saleroom for £22.5million / $29.8 million, making it the most valuable painting by the artist ever sold in London.
---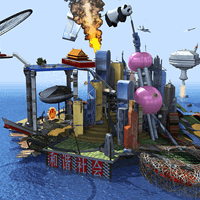 Article date: Wednesday, June 27, 2018
One of the Largest Exhibitions of Contemporary Art from China Presented in North America
"Art and China after 1989 brings together a dynamic group of two generations of artists who were active during a transformative period within the history of China and Chinese art.