Article date: Friday, October 20, 2017
Impressions of enforced mobility. Eugeen van Mieghem and the Emigrants of the Red Star Line
Eugeen Van Mieghem was born at his parent's inn on the Van Meterenkaai in Antwerp on October 1st 1875. Around 1880 the Van Mieghem family moved slightly further north to Montevideostraat on The Little Island ('Het Eilandje'), the port area surrounded by the River Scheldt and the docks. The new inn was situated right opposite the building belonging to the Red Star Line, the shipping company that transported emigrants to their new lives in America.
---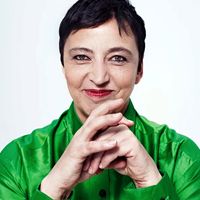 Article date: Wednesday, October 18, 2017
Beatrix Ruf Resigns as Director of the Stedelijk Museum Did a Conflict of Interest Really Take Place?
Born in Germany, Ruf has built a strong reputation as one of the art world's most powerful voices. But, over the last few weeks, Ruf has been subject to intense media scrutiny following accusations of a conflict of interest in her role at the Museum. Whilst serving as Director, claims have arisen that Ruf has continued to run an independent art advisory service.
---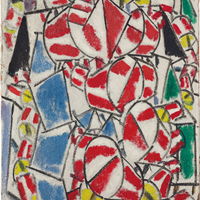 Article date: Tuesday, October 17, 2017
Christie's brings 65 million dollar Leger to auction
Offered for the first time at auction, a groundbreaking painting of the early 20th century that marks a departure from the purely figurative and the advance towards abstract art.
---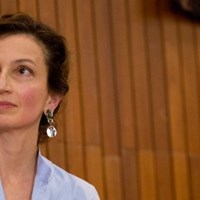 Article date: Saturday, October 14, 2017
Audrey Azoulay nominated for the post of UNESCO Director-General
The 58 members of UNESCO's Executive Board on 13 October nominated Audrey Azoulay of France for the position of Director-General of the Organization, replacing outgoing Director-General Irina Bokova.
---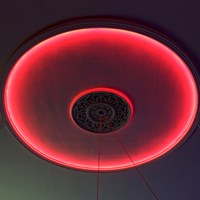 Article date: Friday, October 13, 2017
Surviving art weeks. What to see in London after Frieze Week
Most art lovers in London are probably suffering from a long-lasting hangover this week. All the Frieze Week VIP champagne breakfasts and the late night drinks and dinner might have something to do with it, but this is another kind of contemporary hangover: the art week hangover.
---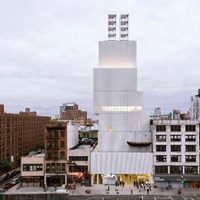 Article date: Wednesday, October 11, 2017
New Museum Selects OMA as Architects for Next Phase of Expansion
The New Museum Board of Trustees, Lisa Phillips, Toby Devan Lewis Director, and Massimiliano Gioni, Edlis Neeson Artistic Director, announced yesterday that OMA / Rem Koolhaas and Shohei Shigematsu have been selected as the design architects for the Museum's next phase of expansion.
---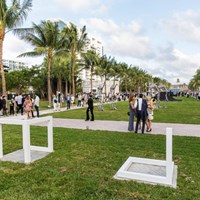 Article date: Wednesday, October 11, 2017
Art Basel in Miami Beach 2017
Now in its 16th edition, Art Basel in Miami Beach is the premier art show in the Americas, with more than half of the participating galleries having exhibition spaces in the region. Alongside a robust roster of returning galleries, the 2017 edition of the show features 20 galleries who are participating in the Miami Beach show for the first time.
---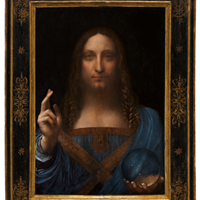 Article date: Tuesday, October 10, 2017
Can Leonardo's Salvator Mundi mean a turning point in appreciation of classical art?
Without question the greatest artistic rediscovery of the 21st century, this singular example of a painting by da Vinci in private hands will be offered as a special lot in the Post-War and Contemporary Art Evening Sale on 15 November at Christie's in New York.
---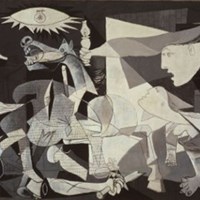 Article date: Thursday, July 6, 2017
Is the Insurance Value of Picasso's Guernica Close to 3 bln USD?
Every now and then an arts publication will release a top 10 ranking of some form: 10 best booths at an art fair, 10 best paintings at an art fair, 10 best museums, and so on. All of these lists are extremely subjective. They will vary widely according to who is writing them. You can only achieve an objective ranking by using pure data as your listing criteria. Artdependence reached out to Christies and Sothebys to gather information on the most expensive auction lots from September 2016 to June 2017. We used the data to create a list, ranking the top 10 most valuable pieces of art according to pure market value.
---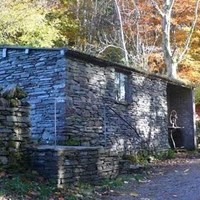 Article date: Tuesday, July 4, 2017
Kurt Schwitters' Final Merz Barn Under Threat
"It is a priceless part of Europe's modernist cultural and artistic legacy. We are doing our best not to let it be devalued or disrespected, but we need help." Ian Hunter. Sometimes, as an arts journalist, you read something in the newspapers that fascinates you and compels you to find out more. The Guardian article "Kurt Schwitters' Merz Barn under threat from property developers" by Hannah Ellis-Petersen was one of those articles for me. How is it possible that Schwitters' Merz Bern, such an important piece of art history, could be under threat?