Image: Julian Radcliffe, chairman of the Art Loss Register, photographed at the Victoria & Albert Library, London, where he conducts much of his research.Copyright photograph by Graham Trott ©2006. 
Art Dependence, Etienne Verbist (AD) : Who are you and why do you do what it is you do?
Julian Radcliffe (JR): I am a Master of Arts (MA) from Oxford and have worked at Lloyd's the insurance market, founding the leading political risk broker Control Risks, the leading risk management consultant for multi-national companies with offices in 25 countries.
In 1990, I was asked by Sotheby's to found the Art Loss Register, whose shareholders included leading auction houses, insurers, and dealer associations.
The Art Loss Register is the recognised international database of stolen and falsified art. It contains over 500,000 entries and has conducted over 350,000 searches for its clients at auction sales, fairs, dealers, exhibitions, and also for law enforcement. At any one time the Art Loss Register handles over 150 recoveries, and is responsible for recovering works to a value of over £100 million since its inception in 1990.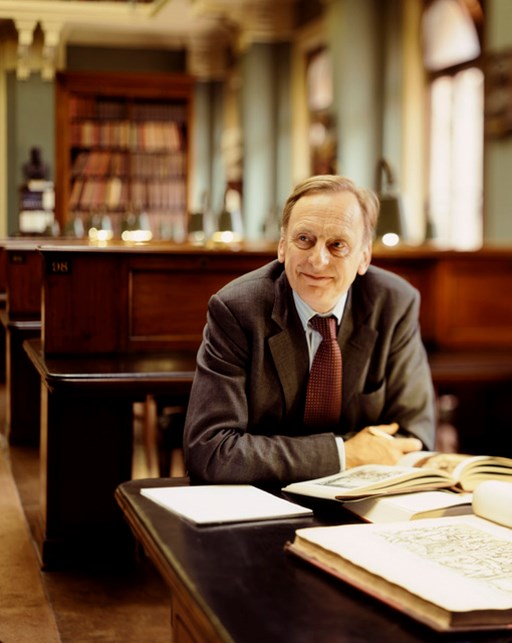 Julien Radcliffe, CEO of the Art Loss Register
I was appointed as Most Excellent Order of the British Empire (OBE) in 2000 and presented with a Queen's Volunteer Reserves Medal (QVRM) in 2005 for services in the Ministry of Defense. I have lectured at police and armed services' staff colleges, and I am have founded a museum at my estate in the United Kingdom.  I passionately collect early English watercolors.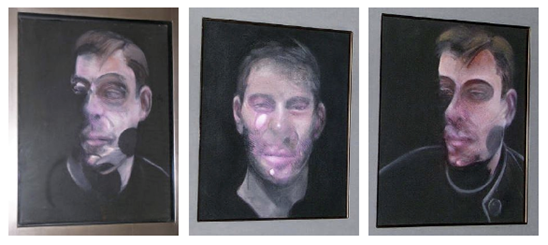 Three Francis Bacon's works were recovered by Spanish police following a tip-off from the Art Loss Register
AD:  Why do you do what you do?
JR: Our mission is to reduce art crime, which is mostly tagged as low-priority work for police forces. Art crime includes theft and the trade of stolen and illegally excavated or exported objects, fakes and forgeries, and the diversion of funds in the art trade.
A reduction in crime is helpful to insurers, the art trade itself, its clients and the general public. Trust and transparency is key.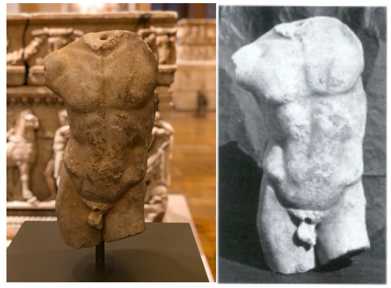 One of two Roman marble torsos looted from Lebanon in 1981, and now repatriated through the Art Loss Register and New York Law enforcement 
AD:  What is your goal?
JR:  Our goal is to improve standards in the art market by providing a unique database and other services, which assist to reduce crime and raise the confidence of the collector, museums, insurers, bankers and all those who deal with art trade.
AD:  What is the impact of what you do?
JR: The impact is a reduction of the costs for the art trade and an improvement of its reputation.  In most scandalous cases, such as the insolvency of dealers, diversion of funds, and authentication disputes, without the aid of an agency such as ours, the collectors can obtain reimbursement from the professionals whilst the dealers and auction houses may often be unable to obtain compensation and the loss is uninsured.
AD: What is the future of art?
JR:  The future is the antithesis of art; which should be the improvement of mankind, if it is the subject of and subject to crime. The Art Loss Register has been very active in helping to preserve antiquities in their source countries and to prevent the destruction of art. It is not well known that at least 20% of high value pictures have been stolen, destroyed or badly damaged. Criminals hide them to use in a trial as part of plea bargains and then either pass away or find they are too hot to hold.
AD:  About the art market?
JR:  There is much debate as to whether the art market is less regulated than many other markets, but the more important question is a matter of standards. Are there clear standards of conduct and are these well known? Is there training available and are the laws of the land well known and abided by? And lastly, what sanctions exist to enforce these? No government wishes to regulate the art market specifically other than to protect its own and other countries. See the recent European requirements. Otherwise the view is that the rich can cheat the rich, and this is not politically important.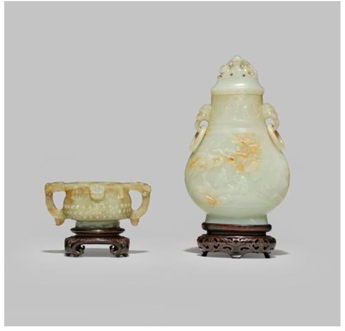 Chinese jade vessels recovered and sold at auction for ten times their estimate
AD:  What do you dislike about the art world?
JR:  There is a danger in art being viewed as an investment asset, when it has not been created as that, and the arts market has such imperfections compared to other markets. It cannot be simply classed as investment grade! Having said that, there is no reason why art should not be an asset, which could be used as a security, provided that its limitations are well understood.  
AD:  What research do you do?
JR:  Many of the 350,000 paid searches the database undertakes in a year require more than a simple "yes /no" answer as to whether the object is on the database or not. Additional research is required and we have a team of three full-time German nationals in London, researching the WW2 issue involving looted art. Daily visits to the Witt and other archives in London and overseas travel is required to confirm the provenance and authenticity, as well as other issues, of a full range of art and antiques.
We hold an archive ourselves of 50,000 auction, dealer and exhibition catalogues.