Articles
(52)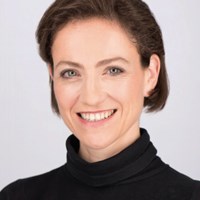 Article date: Monday, February 18, 2019
Analytical and Financial Tools for the Art Market: Interview with Christine Bourron , the Founder of Pi-eX Ltd.
"Art is often seen as a store of value, but actually any art-seller would tell you that ahead of a sale they never know if they will be able to obtain the price they want for an artwork or if they will be able to sell the artwork at all."
---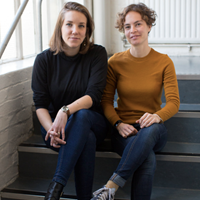 Article date: Tuesday, February 12, 2019
Game Changers for Art: Interview with Bernadine Bröcker Wieder, CEO of Vastari
"We think that the way exhibitions are currently put together is opaque and undemocratic, and the wrong stories are being told at our cultural institutions because of a lack of diversity of networks. Vastari is using technology to break down the barriers and enable collaborations, especially internationally, to make sure that exhibitions are driven by "what's what" rather than "who's who".
---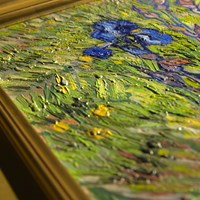 Article date: Wednesday, December 26, 2018
Conservation and Authentication of Fine Art - Interview with Paul Lindahl, Co-Founder and CEO Arius Technology
A conversation explores how Arius' cutting-edge art technology has broad implications in the art world; from aiding provenance and art authentication to the introduction of a new fine art print process that merges analog and digital processes.
---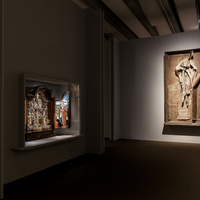 Article date: Monday, December 17, 2018
It Almost Seemed a Lily: Exhibition by Berlinde De Bruyckere at Museum Hof van Busleyden
Museum Hof van Busleyden is presenting monumental work by Berlinde De Bruyckere (1964, Ghent). The world-famous Belgian artist engages in a dialogue with the museum's masterpieces, the newly restored 'Enclosed Gardens', which have recently begun to attract considerable interest once again. The contemporary artist De Bruyckere first encountered the magical 'Enclosed Gardens' from Mechelen in 2016.
---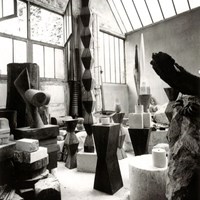 Article date: Wednesday, December 12, 2018
The Birth of Modern Sculptures at Edward Steichen & Constantin Brancusi Exposition in Luxembourg
Organized under the patronage of the Romanian Embassy in Luxembourg represented by H.E. Ambassador Mr. Lilian Zamfiroiu, the exhibition is hosted in the brand new Amazon European HQ in Luxembourg-Kirchberg and it present works of art and WW1 photo-documents related to the participation in France and Luxembourg of US captain Edward Steichen, commander of the Photographic Division of the American Expeditionary Forces, as well as documents of his cooperation with Brancusi including Steichen's works as main photographer of the Parisian art studio of Brancusi and of the art of this eminent sculptor.
---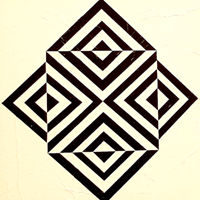 Article date: Thursday, December 6, 2018
Will the Kingdom of Tonga Disappear? Uili Lousi's Impact on the Fight Against Climate Change Through Art
Uili Lousi is among those people who impact the fight against climate change through art. Uili weaves all of his experiences into his artistic practice to create a vibrancy in his work that is described as energy. His work depicts the stillness of FATA-O-TU'I-TONGA in motion and non-motion, asking the question, if the Kingdom of Tonga will disappear.
---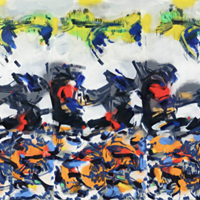 Article date: Friday, November 9, 2018
Roman Lipski - How Art Meets Artificial Intelligence-AI
"My project Unfinished is the first true partnership between a painter and artificial intelligence. At the core of the project is a neural network that was fed with my paintings. The system analysed all facets of my art and learned how to generate an infinite number of unique images. The images supplied me with new compositions, perspectives, and themes".
---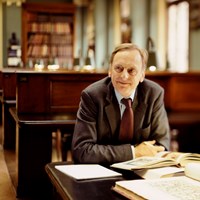 Article date: Monday, October 29, 2018
The New Art Economy: Interview with Julien Radcliffe, CEO of the Art Loss Register
"The future is the antithesis of art; which should be the improvement of mankind, if it is the subject of and subject to crime. The Art Loss Register has been very active in helping to preserve antiquities in their source countries and to prevent the destruction of art. It is not well known that at least 20% of high value pictures have been stolen, destroyed or badly damaged. Criminals hide them to use in a trial as part of plea bargains and then either pass away or find they are too hot to hold".
---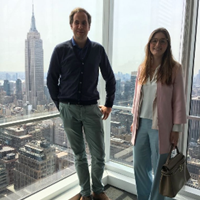 Article date: Thursday, May 24, 2018
Interview with Alexander Tuteleers – Founder & CEO of ArtAssistant
"As the world at large becomes increasingly digitized, so is the art market. As such, it's an area which is currently going through a tipping point, one which provides immense opportunities."
---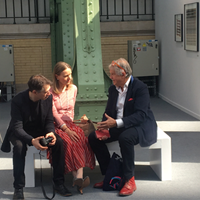 Article date: Monday, May 21, 2018
Media Art in the Information Society: An Interview with Media Artists Christa Sommerer and Laurent Mignonneau
"We are media artists and professors of Interface Cultures at the University of Art and Design in Linz, Austria. We develop interactive art installations that allow participants to get involved in art works."