Articles
(55)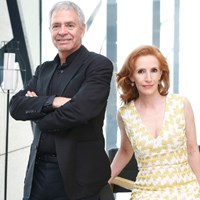 Article date: Saturday, March 9, 2019
A Portable Museum: Interview with Sylvain Levy
'The philosophy is to use VR to address some of the main problems in physical displays like museums which are about costs, scalability and revenues. Also, the experience of art is getting worse. The philosophy is to make art universally accessible.'
---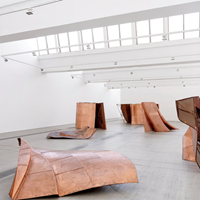 Article date: Tuesday, March 5, 2019
Interview with Jens Faurschou, VR as a Game Changer
'Virtual Reality is impacting the Arts in fascinating and divergent ways that can be explained by focusing on the three following areas: the way we experience art, the space in which it is displayed and its financial structure. VR is reshaping the social dimension of our art experience. Artists are always looking for ways to empower audiences to shape their experience within artworks. '
---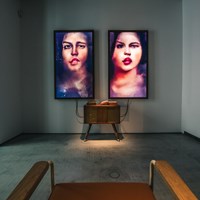 Article date: Tuesday, February 26, 2019
Mario Klingemann: Instruments of Creation or Can Artificial Intelligence Replace Human?
Mario Klingemann (Munich, Germany) is an artist who uses algorithms and artificial intelligence to create and investigate systems. He is particularly interested in human perception of art and creativity, researching methods in which machines can augment or emulate these processes.
---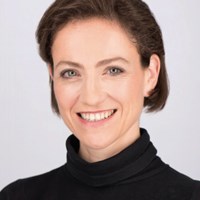 Article date: Monday, February 18, 2019
Analytical and Financial Tools for the Art Market: Interview with Christine Bourron , the Founder of Pi-eX Ltd.
"Art is often seen as a store of value, but actually any art-seller would tell you that ahead of a sale they never know if they will be able to obtain the price they want for an artwork or if they will be able to sell the artwork at all."
---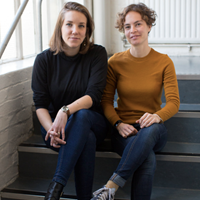 Article date: Tuesday, February 12, 2019
Game Changers for Art: Interview with Bernadine Bröcker Wieder, CEO of Vastari
"We think that the way exhibitions are currently put together is opaque and undemocratic, and the wrong stories are being told at our cultural institutions because of a lack of diversity of networks. Vastari is using technology to break down the barriers and enable collaborations, especially internationally, to make sure that exhibitions are driven by "what's what" rather than "who's who".
---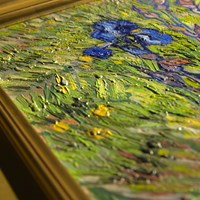 Article date: Wednesday, December 26, 2018
Conservation and Authentication of Fine Art - Interview with Paul Lindahl, Co-Founder and CEO Arius Technology
A conversation explores how Arius' cutting-edge art technology has broad implications in the art world; from aiding provenance and art authentication to the introduction of a new fine art print process that merges analog and digital processes.
---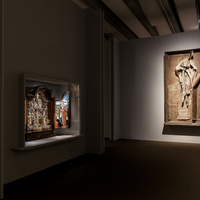 Article date: Monday, December 17, 2018
It Almost Seemed a Lily: Exhibition by Berlinde De Bruyckere at Museum Hof van Busleyden
Museum Hof van Busleyden is presenting monumental work by Berlinde De Bruyckere (1964, Ghent). The world-famous Belgian artist engages in a dialogue with the museum's masterpieces, the newly restored 'Enclosed Gardens', which have recently begun to attract considerable interest once again. The contemporary artist De Bruyckere first encountered the magical 'Enclosed Gardens' from Mechelen in 2016.
---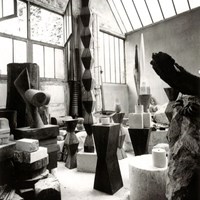 Article date: Wednesday, December 12, 2018
The Birth of Modern Sculptures at Edward Steichen & Constantin Brancusi Exposition in Luxembourg
Organized under the patronage of the Romanian Embassy in Luxembourg represented by H.E. Ambassador Mr. Lilian Zamfiroiu, the exhibition is hosted in the brand new Amazon European HQ in Luxembourg-Kirchberg and it present works of art and WW1 photo-documents related to the participation in France and Luxembourg of US captain Edward Steichen, commander of the Photographic Division of the American Expeditionary Forces, as well as documents of his cooperation with Brancusi including Steichen's works as main photographer of the Parisian art studio of Brancusi and of the art of this eminent sculptor.
---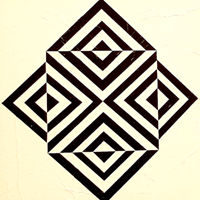 Article date: Thursday, December 6, 2018
Will the Kingdom of Tonga Disappear? Uili Lousi's Impact on the Fight Against Climate Change Through Art
Uili Lousi is among those people who impact the fight against climate change through art. Uili weaves all of his experiences into his artistic practice to create a vibrancy in his work that is described as energy. His work depicts the stillness of FATA-O-TU'I-TONGA in motion and non-motion, asking the question, if the Kingdom of Tonga will disappear.
---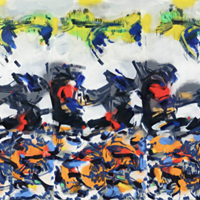 Article date: Friday, November 9, 2018
Roman Lipski - How Art Meets Artificial Intelligence-AI
"My project Unfinished is the first true partnership between a painter and artificial intelligence. At the core of the project is a neural network that was fed with my paintings. The system analysed all facets of my art and learned how to generate an infinite number of unique images. The images supplied me with new compositions, perspectives, and themes".