Articles
(55)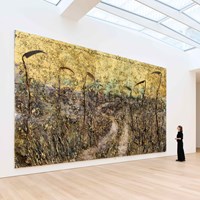 Article date: Monday, October 16, 2023
Anselm Kiefer in Museum Voorlinden
Thanks to his idiosyncratic visual language, full of references to history, mythology and literature, Anselm Kiefer (1945) has become one of the greatest artists of our time. His work is pleasing to the eye and stimulating for the brain. He thinks big, works on a monumental scale with unusual materials and does not shy away from asking the uncomfortable questions of life.
---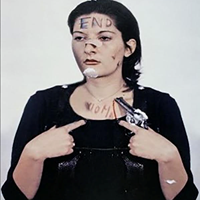 Article date: Monday, March 21, 2022
Conceptual Art and the Concept of Art According to the importance of Nature
Etienne Verbist interviews Malihe Tahmasbi, an artist and researcher in the field of art history from Iran, about art projects they have done on the conceptual art and the concept of art due to the importance of nature in art.
---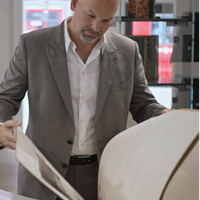 Article date: Tuesday, January 25, 2022
In Conversation with Pom Harrington on One Hundred Seconds to Midnight
Etienne Verbist interviews Pom Harrington on an exhibition at Frieze Masters titled One Hundred Seconds to Midnight presenting a collection of original works charting the history of climate change by the world's greatest scientists, writers, and activists.
---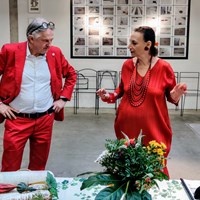 Article date: Monday, July 27, 2020
Galila's Passion Obsession Collection in Brussels
The exhibition on view at Galila's P.O.C is called "Overdose". Not only is the name a reference to the many artworks already present, it also hints to the everchanging nature of Galila's P.O.C as it is the idea to keep adding more and more artworks. In fact, currently there is only one permanently integrated artwork; a beautiful staircase by Belgian designer Xavier Lust.
---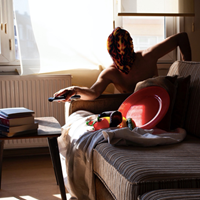 Article date: Monday, June 22, 2020
Art in Corona Lockdown - Interview with Ferhat Özgür, Zagreb
"During the period of the lockdown I was unable to work in my workshop on a daily basis, like I used to, even though it is only a fifteen-minute walk away from home. Yet this did not prove to be an obstacle for me to continue working on various ideas. Preserving my belief that the virus cannot be superior to creativity, I tried to enrich the freedom of loneliness by staging a 'one-man performance' at home in order to negotiate the absurdness and surreal contingencies of photography".
---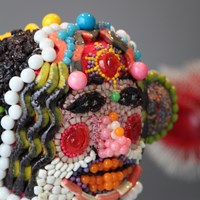 Article date: Tuesday, May 26, 2020
Lina Sinisterra, Spatial Paintings, New Tendencies in Contemporary Art in Colombia
I am an artist based in Bogota – Colombia. I do art because is the only way I find a comfortable understanding of living. I use art to connect to the world. I do paintings because the language of color is my way to activate sensations and to move the emotional world. I believe that painting is something you may do with any material and on top of any surface, that's why I create spatial paintings with accumulations' of disposable materials, or painted objects, to create new perspectives or views on quotidian things and stuff from the world.
---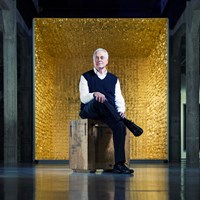 Article date: Monday, February 10, 2020
Collecting, the Story of Vanhaerents Family
As a West Flemish family, we are more in the habit of setting ourselves up modestly. I hope that our passion and drive and our sense of quality also brings other people into contact with the medium of art. Its impact on others or the outside world is of secondary importance to me. I mainly buy art that touches me. It is nice to be listed as "the top 200 collectors", but this is not an end in itself.
---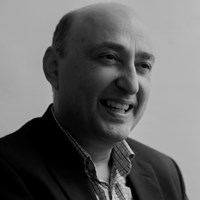 Article date: Monday, January 13, 2020
Humanising the Art Museum: Interview with Sandro Debono
"The role of the museum today should be more about the ambition of firmly displacing the human towards the centre of a comprehensive, one-weave experience. The stories told, the experiences and the display presented, as well as the services provided should be weaved and intertwined into one albeit each would contribute distinctively to one and the same vision. This also concerns the simplest of actions, needs and requirements of a cultural space designated to be acknowledged as a museum".
---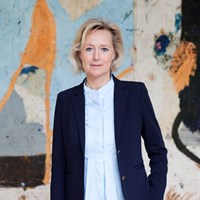 Article date: Thursday, November 28, 2019
How Does Collector Collaborate with a Museum? Interview with Carolin Scharpff-Striebich
"Like any other market, the art market responds to supply and demand at a given time. When is an artist, an artist successful? If they are collected, exhibited, discussed and that is reflected in the price. However, this price should not be confused with the artistic value of a work. However, I am only interested in the market, whether I can afford a work or not".
---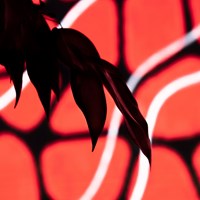 Article date: Wednesday, October 30, 2019
Interview with Dutch Artist Thijs Biersteker, Participant of «Trees» Exhibition in Fondation Cartier
"My name is Thijs Biersteker and I create interactive installation art on the most urgent topics of this time. I work together with scientists and researchers to turn their complex research papers into tangible, personal experiences that provoke emotions about the chosen topic. These range from giving nature a voice in times of climate change to interactive mirrors that turn you into the plastic version of yourself".