Articles
(51)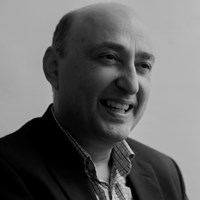 Article date: Monday, January 13, 2020
Humanising the Art Museum: Interview with Sandro Debono
"The role of the museum today should be more about the ambition of firmly displacing the human towards the centre of a comprehensive, one-weave experience. The stories told, the experiences and the display presented, as well as the services provided should be weaved and intertwined into one albeit each would contribute distinctively to one and the same vision. This also concerns the simplest of actions, needs and requirements of a cultural space designated to be acknowledged as a museum".
---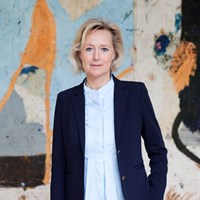 Article date: Thursday, November 28, 2019
How Does Collector Collaborate with a Museum? Interview with Carolin Scharpff-Striebich
"Like any other market, the art market responds to supply and demand at a given time. When is an artist, an artist successful? If they are collected, exhibited, discussed and that is reflected in the price. However, this price should not be confused with the artistic value of a work. However, I am only interested in the market, whether I can afford a work or not".
---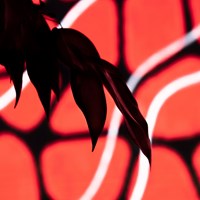 Article date: Wednesday, October 30, 2019
Interview with Dutch Artist Thijs Biersteker, Participant of «Trees» Exhibition in Fondation Cartier
"My name is Thijs Biersteker and I create interactive installation art on the most urgent topics of this time. I work together with scientists and researchers to turn their complex research papers into tangible, personal experiences that provoke emotions about the chosen topic. These range from giving nature a voice in times of climate change to interactive mirrors that turn you into the plastic version of yourself".
---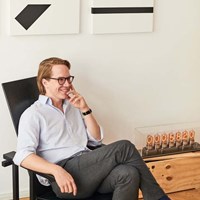 Article date: Thursday, October 24, 2019
Interview with Timo Niemeyer: Value Manifesto
"I believe in a fundamental structural change in the art world and its market due to the fourth industrial revolution. Nowadays, we are not only in the age of the digital revolutionbut also in the age of the fundamental economization of artworks".
---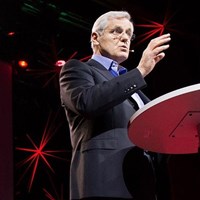 Article date: Friday, May 3, 2019
Interview with Prof. Maurizio Seracini - The Da Vinci Detective
"If science can become instrumental in rediscovering the true values of our cultural heritage, and using widespread modern technologies attract the interest and curiosity of new generations, then I can see a new renaissance for the role of art in the future. Hopefully, in the decades to come people will still feel linked to their past if it will be identified as fundamental for the creation of their identity".
---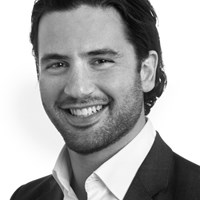 Article date: Monday, April 15, 2019
The Future of Museums: Interview with Joël Kremer
"I think we will change the way people experience art in more than one way. Giving people access to world class art, which previously had no statistical chance of experiencing it, for instance in countries/continents such as China India and Africa. Educating people in a much more personal and interactive way during their museum visit".
---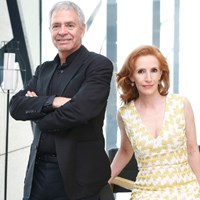 Article date: Saturday, March 9, 2019
A Portable Museum: Interview with Sylvain Levy
'The philosophy is to use VR to address some of the main problems in physical displays like museums which are about costs, scalability and revenues. Also, the experience of art is getting worse. The philosophy is to make art universally accessible.'
---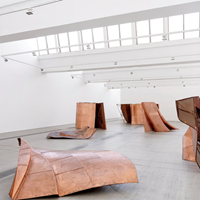 Article date: Tuesday, March 5, 2019
Interview with Jens Faurschou, VR as a Game Changer
'Virtual Reality is impacting the Arts in fascinating and divergent ways that can be explained by focusing on the three following areas: the way we experience art, the space in which it is displayed and its financial structure. VR is reshaping the social dimension of our art experience. Artists are always looking for ways to empower audiences to shape their experience within artworks. '
---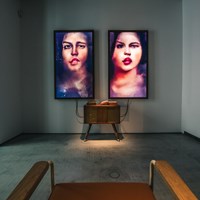 Article date: Tuesday, February 26, 2019
Mario Klingemann: Instruments of Creation or Can Artificial Intelligence Replace Human?
Mario Klingemann (Munich, Germany) is an artist who uses algorithms and artificial intelligence to create and investigate systems. He is particularly interested in human perception of art and creativity, researching methods in which machines can augment or emulate these processes.
---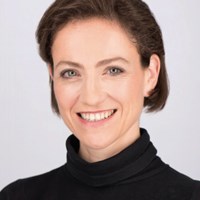 Article date: Monday, February 18, 2019
Analytical and Financial Tools for the Art Market: Interview with Christine Bourron , the Founder of Pi-eX Ltd.
"Art is often seen as a store of value, but actually any art-seller would tell you that ahead of a sale they never know if they will be able to obtain the price they want for an artwork or if they will be able to sell the artwork at all."