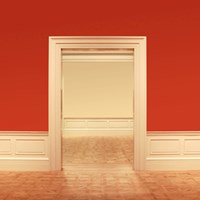 Article date: Friday, March 4, 2016
This Headline Has Already Been Written: Walid Raad on Walkthrough at ICA Boston
Fiction, non-fiction, photography, video, data visualization, stage sets, scale models, performance—it all blurs together as if it's one seamless medium at the Walid Raad retrospective, on view from February 24 — May 30, 2016 at Boston's Institute of Contemporary Art. Artdependence spoke with Raad a few moments after his first performance of Walkthrough at the ICA Boston, while he was still recovering from the frenetic, nearly hour-long monologue, capturing just a few of his thoughts about the integration of the performance into the main themes of the installation: the trauma (physical, psychological and intellectual) of the Lebanese civil wars of 1975–1990, and the pace of the development of commercial contemporary art infrastructures within the Arab world.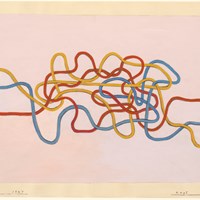 Article date: Sunday, January 3, 2016
Prototyping a Radical Weft: Ruth Erickson on the ICA Boston's "Leap Before You Look: Black Mountain College 1933-1957"
"Leap Before You Look: Black Mountain College 1933-1957", curated by the Institute of Contemporary Art in Boston Massachusetts and featuring archival materials, plus work by close to 100 artists, is the first major exhibition to focus on this unique moment of educational and artistic experimentation in Asheville North Carolina. With no external oversight, on the grounds of a former summer camp, progressive educator John Rice began designing Black Mountain's buildings collaboratively with a small group of students and colleagues who had seceded from a school in Florida that dismissed him for questioning its pedagogical strategies.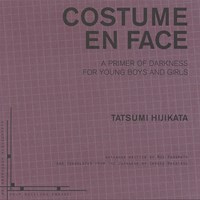 Article date: Wednesday, October 7, 2015
3 Signals to the Mermaid: An Inadequate Reading of Costume En Face by Tatsumi Hijikata and/or Moe Yamamoto
It is not a book you can read because it was never meant to be read. The publisher describes it as a playscript, but it seems highly unlikely that anyone could use it without supplementary knowledge to produce the piece it purports to script. Costume En Face was meant to be used by its writer, and perhaps by others doing the same kind of work, to take the work deeper. Period. It is an archival object rather than a traditional piece of writing.