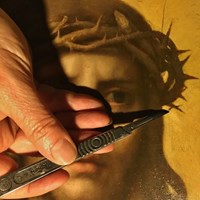 Article date: Friday, March 26, 2021
Scraping The Dirt Off The 'Crime Of The Century'
Described as the 'Crime of the Century', a series of paintings, all with a common source, have been sold for millions as Old Master masterpieces before being controversially downgraded to the status of modern fakes.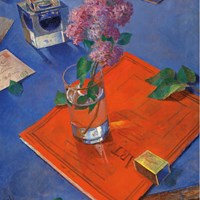 Article date: Monday, July 1, 2019
London's Turbulent Russian Market
The market for Russian art is one of the strangest in the auction world. It plays out in London – for the quasi-exclusive benefit of Russian dealers and collectors who jet in from Moscow. Its biggest sellers are artists beloved by Russians – who, to international collectors, appear little-known and over-priced. The market is not the preserve of Sotheby's and Christie's – but also involves their smaller cousins Bonhams and family firm MacDougall's, launched in 2004 exclusively to sell Russian art.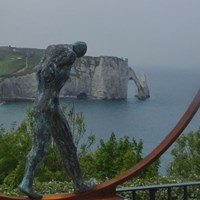 Article date: Wednesday, June 26, 2019
3-D Day in Normandy
"Outdoor sculpture is hardly an over-reported area of the Art Market so, when I heard that an international selling-show was taking place this Summer on top of a Normandy cliff, I set off to investigate. Not just any old cliff: the cliff in Etretat where Claude Monet painted his famous Impressionist seascapes in the 1880s.".