Giacometti is best known for the body of work he created after World War II, primarily sculptures of universal, timeless figures: standing women, walking men, and expressive busts, conveying a distinct emotional quality. His lanky figures, alienated and consumed by anxiety, became icons of the postwar period, as an embodiment of the soul-searching and horror that typified it. The exhibition follows the development of Giacometti's work, his study of the human figure, and his repeated attempts to capture his experience of seeing, what he called "rendering my vision."
Showing mainly works from Fondation Giacometti's holdings, as well as pieces from the collection of Tel Aviv Museum of Art, the exhibition brings together works spanning the four decades of Giacometti's career, from the early 1920s to the artist's death in 1966. It features a special selection from Giacometti's Surrealist period, as well as a number of iconic plasters and bronzes, paintings, drawings, and prints, bringing the full scope of his practice into focus, in addition to photographs and a movie documenting his studio in Paris.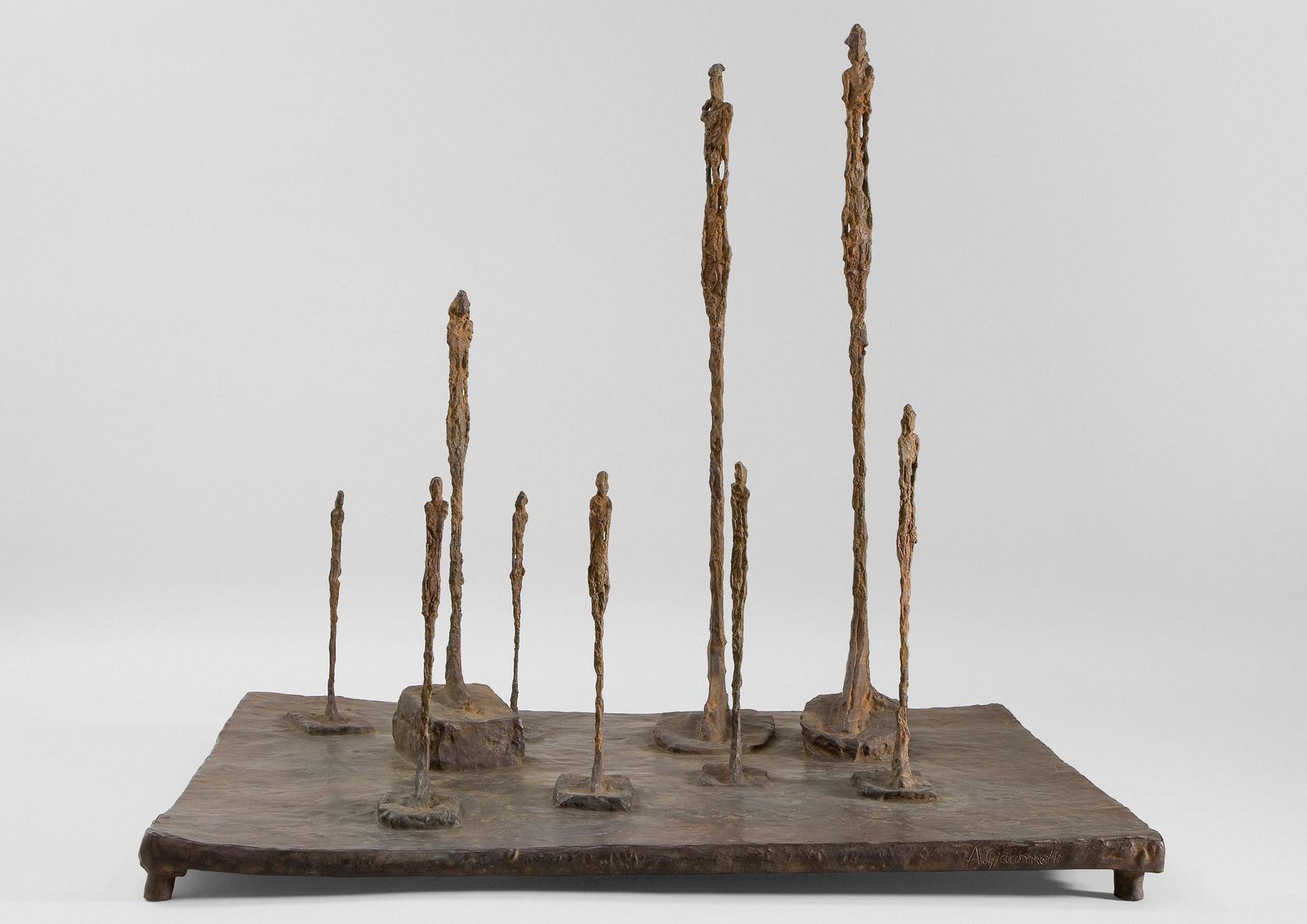 Image : Alberto Giacometti, Three Walking Men (Small Square), 1948
Bronze, 76×32.7×34.1 cm Fondation Giacometti
© Succession Alberto Giacometti / ADAGP, Paris, 2023
Giacometti's retrospective inaugurates the Eyal Ofer Pavilion, marking its reopening to the public following extensive renewal and upgrading, restoring its former status as one of the most iconic buildings in Tel Aviv.
Image above : Herbert Matter, Alberto Giacometti Modelling, 1960-1966
Gelatin silver print, 28.9×35.4 cm Collection of the Tel Aviv Museum of Art, gift of Virginia and Herbert Lust, Greenwich, Connecticut, through the American Friends of the Tel Aviv Museum of Art, 2004
© Herbert Matter