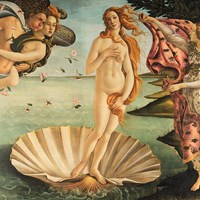 Article date: Thursday, September 30, 2021
Symbolism of the Sea Shell in Botticelli's 'The Birth of Venus'
Kitty Jackson takes art lovers and curious minds through the symbolism and meaning of the sea shells used by Sandro Botticelli in his work, 'The Birth of Venus'.
---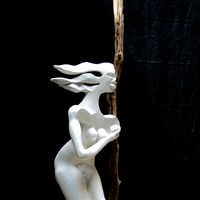 Article date: Monday, August 3, 2020
Symbolism of the Citron in Eva, Satan and the Citron
"The idea was to reference the 'forbidden fruit'" says Eyckermans. "In the original version of the bible it was described as a citron. In most parts of Europe, citrons were still unknown and the translation called it an apple. In some medieval paintings you can see Eve holding a citron."
---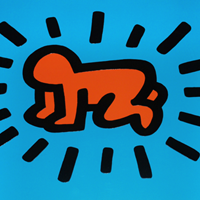 Article date: Friday, December 13, 2019
The Symbolism of The Baby in Keith Haring's Work
Perhaps one of the most recognizable image from Haring's work, the radiant baby is a simple outline of a baby or person crawling on the floor on their hands and knees with lines emanating from them. Haring himself has commented that for him this baby represents youthful innocence, purity and goodness.
---
Article date: Wednesday, November 6, 2019
Symbolism of the Earring in the Girl with a Pearl Earring
As far as historical records show, Vermeer did not leave Delft for any significant amount of time. Could this girl with her pearl earring and far away stare represent Vermeer himself, confined by the canvas and by the art itself, but dreaming and longing for far distant lands and adventures?
---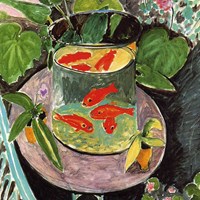 Article date: Friday, September 27, 2019
Symbolism in Art: Goldfish
Born in 1869 in Le Cateau, France, Matisse began to paint whilst recovering from an operation. His painting and sculpture work would defy the expectations of the art world and make him one of the best-known artists of the 20th century and the leader of a group of the Fauve group. The Fauve group defied the realism and representation of Impressionism, and instead used strong colour and shapes to express emotion.
---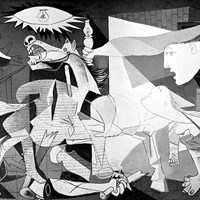 Article date: Thursday, September 5, 2019
Symbolism in Art: The Bull in Picasso's Guernica
Picasso was once quoted as saying 'If all the ways I have been along were marked on a map and joined with a line, it might represent a minotaur'. Certainly, the magnificent minotaur was certainly one of Picasso's most persistent obsessions, as was it's less fantasistic cousin, the bull. The bull and the bullfighter are repeated images in Picasso's work, seeming to speak to his Spanish roots.
---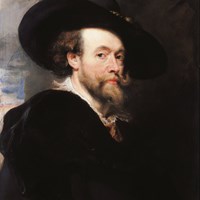 Article date: Monday, September 2, 2019
Rubens and the Symbolism of the Self Portrait
Flemish artist Peter Paul Rubens was one of the most important artists of the seventeenth century as well as a successful diplomat, scholar and courtier. His paintings were highly regarded by the nobility and he was an influential figure during most of his lifetime. He specialised in creating altarpieces, history paintings, portraits and landscape work. His unique style captured the Baroque aesthetic.
---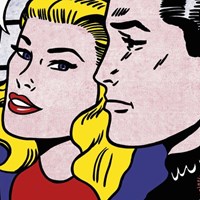 Article date: Wednesday, August 7, 2019
Roy Lichtenstein and the Symbolism of the Cartoon
American pop artist Roy Lichtenstein shook up the art world with his comic-strip inspired paintings and his bold reproductions of cartoon characters. He took images from popular culture, and reproduced them in his art to create new contexts and meanings, becoming one of the most famous pop artists of all time. Lichtenstein also made sculpture, prints and ceramics, but is best remembered for his painted works.
---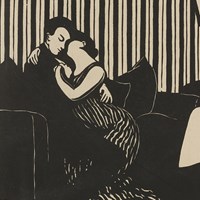 Article date: Friday, July 19, 2019
Symbolism of Interiors in Félix Vallotton's Intimacies
Born on December 28, 1865, Félix Vallotton was a Swiss French painter and a lover of the theatre. His theatrical, stage-like paintings have often been overlooked by Western critics, but his ability to capture images that seem to suggest something unsaid, something lurking beneath the surface, paved the way for several European and American artists including Edward Hopper.
---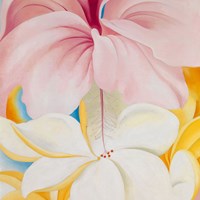 Article date: Tuesday, June 25, 2019
The Symbolism of Flowers in the Art of Georgia O'Keeffe
O'Keeffe herself often commented that the colour and form of the flowers was more important than the subject matter, suggesting that she was interested in the natural form and capturing its beauty. Several feminist critics have praised O'Keeffe's work as capturing feminist themes far ahead of their time. Certainly, in the era in which she was working, O'Keeffe was in a male-dominated world and was repeatedly reminded of her gender and otherness as she moved through the art world.