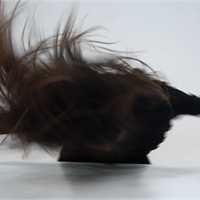 Article date: Thursday, September 20, 2018
Pool 18 Internationales TanzFilmFestival Berlin
Pool presents a selection of dance film productions from all over the world making the event for creative people involved in the fields of dance, film, fashion, advertisement and for those curious enough to venture an unknown territory.
---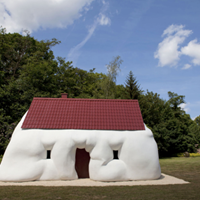 Article date: Monday, September 17, 2018
Erwin Wurm : I View the World Through the Eyes of a Sculpture. 
«My work is not about humour. For me sculpture is all about gaining and losing weight.  Through my art I have the possibility to alter form. I see the world from a sculptural point of view».
---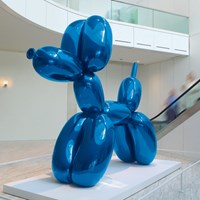 Article date: Thursday, May 31, 2018
Symbolism in Art: Jeff Koons' Balloon Dogs
Jeff Koons' reproduction balloon animals are amongst some of his most recognisable pieces. Usually rendered in a mirror-finished stainless steel in a variety of colours, the works reflect an element of childhood play and disposable culture but in a definitive, substantial form.
---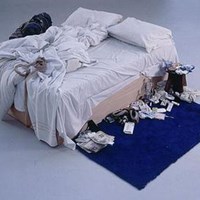 Article date: Saturday, May 5, 2018
Symbolism in Art: Tracey Emin's Beds
Contemporary English artist Tracey Emin (born 1963) is known for producing work that includes raw autobiography and elements of confession art. She uses a combination of found items, photography, film, sculpture and painting.
---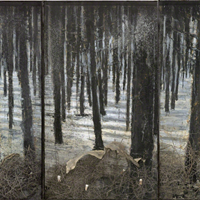 Article date: Thursday, April 5, 2018
Anselm Kiefer: Symbolism of the Forest
"Germans want to forget [the past] and start a new thing all the time, but only by going into the past can you go into the future." Anselm Kiefer.
---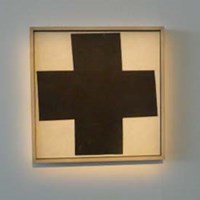 Article date: Tuesday, March 6, 2018
Symbolism in Art: Malevich's Black Cross
A Russian painter and Philosopher, Malevich is credited as the founder of the Suprematist movement, an avant-garde movement that has had a significant and lasting impact on modern art.
---
Article date: Wednesday, February 14, 2018
Symbolism in Art: Anish Kapoor – Mirrors
Mirrors have always taken a prominent and symbolic role in myth and fairytale. Narcissus fell in love with his own reflection in the mirror of a still lake, whilst the wicked stepmother would ask her mirror to flatter her with her famous line 'mirror, mirror on the wall…"
---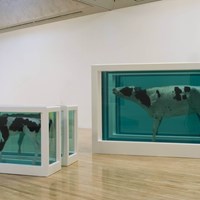 Article date: Thursday, February 1, 2018
Symbolism in Art: The Cow
Damien Hirst is a central figure in contemporary art. One of the wealthiest living artists, his work divides opinions and he has become synonymous with shock value an displays of dead or decaying animal corpses.
---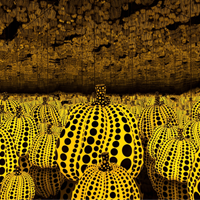 Article date: Friday, January 5, 2018
Symbolism in Art: The Pumpkin
"I would confront the spirit of the pumpkin, forgetting everything else and concentrating my mind entirely on the form before me…I spent as much as a month facing a single pumpkin." Yayoi Kusama.
---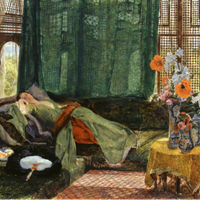 Article date: Friday, December 22, 2017
Symbolism: The Colour Green
English orientalist painter John Frederick Lewis (1805-1876) developed a fascination with the Near East and took pains to represent the sights and the people he encountered in the region in an honest and positive light.