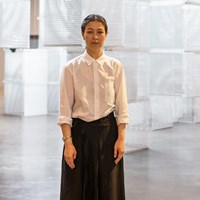 Article date: Friday, January 24, 2020
Hague Yang Presents First North American Survey Exhibition at the AGO
A leading artist of her generation, Haegue Yang (b. 1971, Seoul) is celebrated for her prolific and diverse work that evokes historical and contemporary narratives of migration, displacement and cross-cultural translation. Haegue Yang: Emergence, the first North American survey of the artist's oeuvre, will open at the Art Gallery of Ontario (AGO) on April 30, 2020.
---
Article date: Friday, January 24, 2020
Elias Crespin, L'Onde du Midi - a New Permanent Installation for the Louvre
To mark the 30th anniversary of the Pyramid, the Musée du Louvre has commissioned another major public artwork, inviting Venezuelan contemporary artist Elias Crespin to design a new permanent piece for the museum. Consisting of 128 metal tubes hanging from motor-powered cables, the artist's kinetic creation, L'Onde du Midi, will perform its subtle choreography at the top of the Escalier du Midi in the southeast corner of the Cour Carrée. Crespin thus follows in the footsteps of leading contemporary art figures who have created works for the Louvre, such as Anselm Kiefer (2007), François Morellet (2010) and Cy Twombly (2010).
---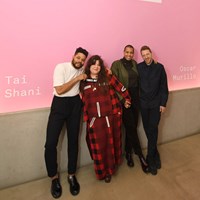 Article date: Thursday, January 23, 2020
Turner Contemporary in Margate Reveals 140,000 Visitors of Turner Prize 2019 Exhibition
An exhibition at the Turner Contemporary for renowned Turner Prize 2019 attracted more than 140,000 visitors, the gallery in Margate has revealed. That makes it the second most viewed show of nominated artists' work since the award was established in 1984.
---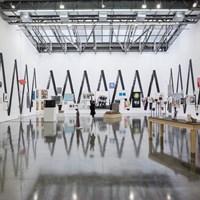 Article date: Thursday, January 23, 2020
Foundation for Contemporary Arts (FCA) Announces 2020 Grants to Artists and John Cage Award
Foundation for Contemporary Arts (FCA), a non-profit organization founded in 1963 by the artists John Cage (1912-1992) and Jasper Johns, is pleased to announce nineteen $40,000 unrestricted grants to individual artists, including seven awards named for artists associated with FCA's history. True to FCA's founding mission, support for these awards stems from a community of artists and the individuals and foundations that support them.
---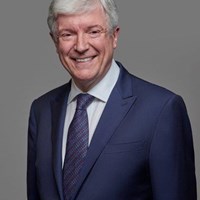 Article date: Wednesday, January 22, 2020
Lord Hall Appointed Chair of the National Gallery's Board of Trustees
The Trustees of the National Gallery announced that Lord Hall of Birkenhead CBE has been appointed by them as Chair of the Board. Lord Hall will take over as Chair from Sir John Kingman, who has been interim Chair since Hannah Rothschild stood down from the role in September 2019.
---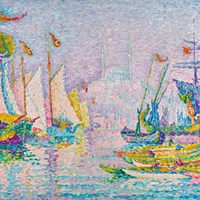 Article date: Wednesday, January 22, 2020
Paul Signac's La Corne d'Or. Matin at Sotheby's
Paul Signac 1863 - 1935 LA CORNE D'OR. MATIN signed P. Signac and dated 1907 (lower right) oil on canvas 73 by 92cm. 28 3/4 by 36 1/4 in. Painted in 1907.
---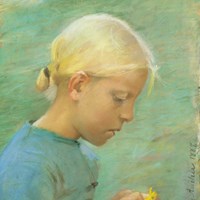 Article date: Wednesday, January 22, 2020
SMK Presents the Largest Ever Retrospective Exhibition about the Danish Painter Anna Ancher
SMK presents the largest ever retrospective exhibition about the Danish painter Anna Ancher. Get up close and personal to the artist, her experimenting works and explore how she renewed Danish art. The exhibition is a collaboration with Art Museums of Skagen.
---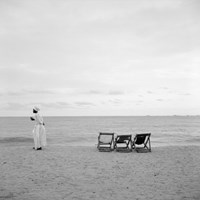 Article date: Tuesday, January 21, 2020
Gropius Bau Presents 'Akinbode Akinbiyi: Six Songs, Swirling Gracefully in the Taut Air'
The photography exhibition Six Songs, Swirling Gracefully in the Taut Air brings together works from various long-term series composed by Berlin-based Nigerian photographer Akinbode Akinbiyi, who has captured intimate scenes and communal life in cities such as Lagos, Berlin, Johannesburg, Bamako and Chicago, among many other locations.
---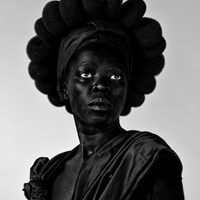 Article date: Tuesday, January 21, 2020
Tate Modern will Show the First Major UK Survey of Zanele Muholi
Tate Modern will present the first major UK survey of South African visual activist Zanele Muholi. Muholi (b.1972) came to prominence in the early 2000s with photographs that told the stories of black lesbian, gay, bisexual, trans, queer and intersex lives in South Africa. 260 photographs will be brought together to present the full breadth of Muholi's career to date, from their very first body of work Only Half the Picture, to their on-going series Somnyama Ngonyama.
---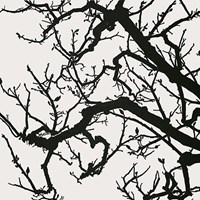 Article date: Monday, January 20, 2020
"DOMANI: The Art of Tomorrow" Exhibition 2020 Landscapes in Our Age: Scarred and Reborn
Half a century has now passed since Japan's Agency for Cultural Affairs launched its Program of Overseas Study for Upcoming Artists* in 1967 with the aim of nurturing future leaders of the Japanese arts world, by funding young artists to study at relevant institutions in other countries. In the domain of fine art, the "DOMANI: The Art of Tomorrow" exhibition—inaugurated in 1998 and now in its twenty-second year—creates opportunities for artists to present the outcomes of these overseas sojourns.