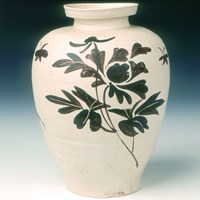 Article date: Saturday, April 21, 2018
Artefacts with Significant Cultural Value Stolen from Museum of East Asian Art
In the early hours of Tuesday 17 April 2018, four masked men entered the Museum of East Asian Art, on Bennett St, Bath. They took a number of jade and gold artefacts and left in a dark coloured SUV. Over 40 objects were stolen and three were damaged.
---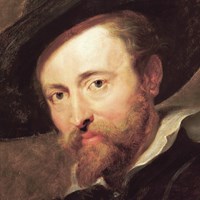 Article date: Thursday, April 19, 2018
Rubens House Welcomes Restored Self-Portrait and Gets Ready for "Antwerp Baroque 2018. Rubens inspires"
Rubens's restored Self-Portrait is back in the Rubens House in Antwerp after an absence of more than a year. Rubens returns our gaze, with a blush on his cheeks and sensuous red lips. For many centuries, these details were concealed by multiple layers of paint. But today Rubens looks remarkably refreshed again.
---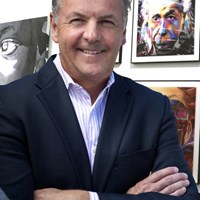 Article date: Thursday, April 19, 2018
Island of Stability - Interview with Eric Smith – President and CEO, Redwood Media Group
Eric Smith: "Our annual fine art destination will once again offer Three Shows Within One Venue at the heart of Midtown Manhattan, across 135,000 square feet of uninterrupted convention space within Pier 94."
---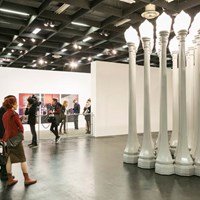 Article date: Wednesday, April 18, 2018
Art Cologne, The Oldest European Artfair, Opens its Doors for the 52nd Time
Art Cologne opens its doors for the 52nd time this week with the 9th edition since Daniel Hug became Director of the fair. ArtDependence had the opportunity to sit down with Mr. Hug for about an hour despite his busy schedule the day before the official opening.
---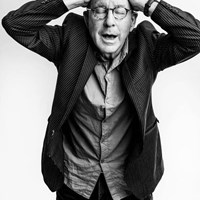 Article date: Tuesday, April 17, 2018
Jerry Saltz Wins the Pulitzer Prize for Criticism
The 2018 Pulitzer Prize winners in 14 journalism and seven letters, drama and music categories were announced on Monday, April 16 at 3 p.m. Eastern.
---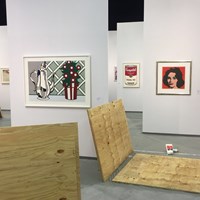 Article date: Tuesday, April 17, 2018
Insider's Guide to Art Cologne 2018: High Quality and High Level of Internationality
The upcoming ART COLOGNE (19 - 22 April) offers utmost quality at all levels from modern through postwar to contemporary art.
---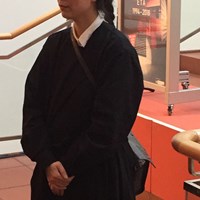 Article date: Tuesday, April 17, 2018
Haegue Yang Wins Wolfgang Hahn Prize
Today the Gesellschaft für Moderne Kunst am Museum Ludwig recognized Haegue Yang for her extraordinary body of work with the Wolfgang Hahn Prize.
---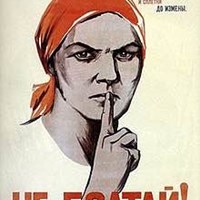 Article date: Sunday, April 15, 2018
Propaganda Posters : Pour Le Drapeau and Country
ArtDependence has curated a selection of these propaganda posters from around the world.
---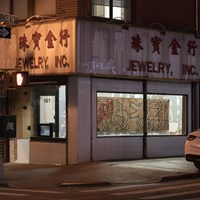 Article date: Saturday, April 14, 2018
Art Available to Everyone by Keith Haring
99 Cents Fine Art is pleased to announce the installation of a significant section from the Keith Haring mural, Untitled (FDR NY), 1984, at their temporary location, 167 Canal Street.
---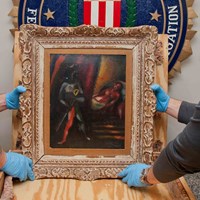 Article date: Friday, April 13, 2018
Stolen Art Returned: Chagall Oil Painting Recovered Nearly 30 Years After Heist
Nearly 30 years after an elderly New York couple's 1911 painting by Marc Chagall was stolen from their Manhattan home, the modernist oil-on-canvas work is being returned to the family's estate.