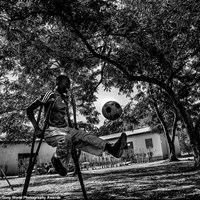 Article date: Thursday, February 25, 2021
Update: Sony World Photography Awards Competition 2021
Shortlisted finalists for 2021 Sony World Photography Awards announced
---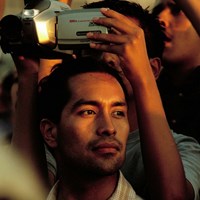 Article date: Tuesday, December 29, 2020
Ghosts from the Recent Past at IMMA, Dublin
This exhibition explores how urgencies of the recent past continue to inhabit the present. Framed by key political events of the past 40 years the exhibition presents artworks from the IMMA Collection from the 1980s onwards.
---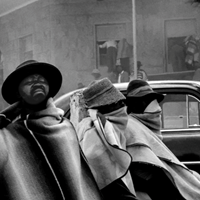 Article date: Tuesday, December 29, 2020
Last Chance to Visit 'Ian Berry: Living Apart/Water Worldwide' at Leica Gallery London
The British photographer Ian Berry recorded government regulations aspect of South African society and the resulting racial tensions, social difficulties and unnatural way that people, who could co-exist happily, were commanded to spend their lives Living Apart, hence the title of his nationally exhibited body of work and sell-out book was born.
---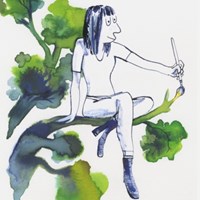 Article date: Tuesday, December 22, 2020
Catherine Meurisse - Life in drawing at the Centre Pompidou
In collaboration with the International Comics Festival of Angouleme, the Public Information Library (Bpi) is presenting an exhibition devoted to Catherine Meurisse. As an artist, caricaturist, illustrator, screen writer and reporter, Catherine Meurisse is a prolific artist. Like Claire Bretécher and Riad Sattouf, she captures the world in action.
---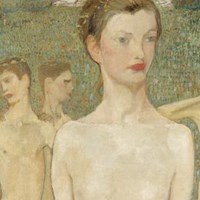 Article date: Monday, December 21, 2020
Last Month to See Elena Luksch-Makowsky's Exhibition in Belvedere
The rediscovery of the women artists of Viennese Modernism began in early 2019 with the City of Women exhibition at the Lower Belvedere. In 2020, the Belvedere continues this trajectory by dedicating an IN-SIGHT exhibition to Elena Luksch-Makowsky, one of the central protagonists of this period.
---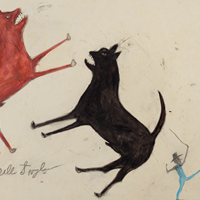 Article date: Monday, December 21, 2020
Two Dogs Fighting by Bill Taylor Leads Christie's Outsider Sale
BILL TRAYLOR (CIRCA 1853-1949) Two Dogs Fighting; Man Chasing Dog, 1939-1942 Estimate USD 100,000 - USD 200,000
---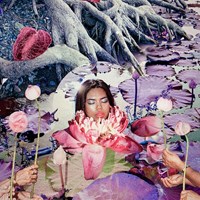 Article date: Friday, December 18, 2020
FOAM Presents an Online Exhibition Celebrating the Works of Young Artists Shaping the Future of Photography
Foam presents the exhibition Foam Talent 2020 with works from a new generation of visual artists. The exhibition Foam Talent | Digital is a new multi-media platform that showcases artist projects supported by audio, video and effects.
---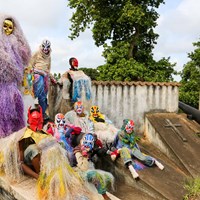 Article date: Friday, December 18, 2020
Bienal de Arte Paiz Reveals the Exhibition Proposal Composed of 40 artists and Two Special Projects for its 22nd edition, Lost. In Between. Together
The Paiz Foundation for Art and Culture announced initial details for the 22 Bienal de Arte Paiz, which will take place in three locations in Guatemala City and four locations in Antigua Guatemala. The Biennial will feature 40 artists in its central exhibition and two special individual exhibition projects on Guatemalan artist Aníbal López and Chilean artist Paz Errázuriz.
---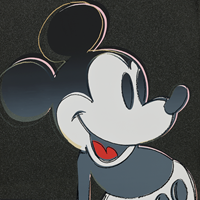 Article date: Thursday, December 17, 2020
Warhol's Mickey Mouse at January Phillips Auction
---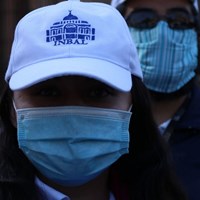 Article date: Thursday, December 17, 2020
The Museum Watch Committee of CIMAM is Concerned about Ecosystem of the Mexican Museums
The Museum Watch Committee of CIMAM - International Committee for Museums and Collections of Modern Art - is concerned about the situation of the public museums in Mexico, and fears that the country's current government has lost sight of the duty of care it has for the cultural institutions that it inherited while it plans for ambitious new developments.