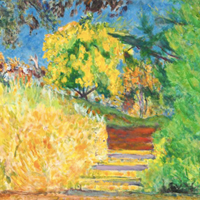 Article date: Monday, December 10, 2018
Tate Modern Enlightens Pierre Bonnard's "The Color of Memory" Exhibition
This is the first major exhibition of Pierre Bonnard's work in the UK since the much-loved show at Tate 20 years ago. It will allow new generations to discover Bonnard's unconventional use of colour, while surprising those who think they already know him.
---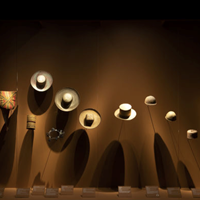 Article date: Monday, December 10, 2018
Musée du quai Branly – Jacques Chirac Introduces the Arts of the Great Island Madagascar
This is an introduction to the arts of the Great Island Madagascar. Decorative arts, funerary sculpture, painting, photography and contemporary creations: more than 350 works raise the curtain on the art, history and cultures of Madagascar, a land of trade and influences.
---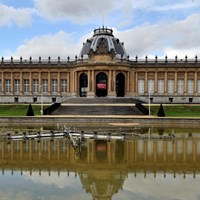 Article date: Sunday, December 9, 2018
Belgian Colonial Museum Re-Opens Amid Protests and Demands for Return of Artifacts
Belgium's controversial Africa Museum re-opened on Saturday after a five-year renovation, but protests and a request from the President of the Democratic Republic of Congo (DRC) for the return of its stolen artefacts have overshadowed the site's unveiling.
---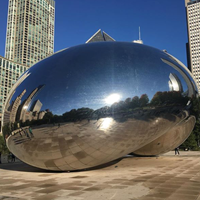 Article date: Friday, December 7, 2018
Anish Kapoor Statement on Victory Over NRA Use of Imagery
"We are pleased to declare victory over the NRA. They have now complied with our demand to remove the unauthorised image of my sculpture Cloud Gate from their abhorrent video 'The Violence of Lies', which seeks to promote fear, hostility and division in American society."
---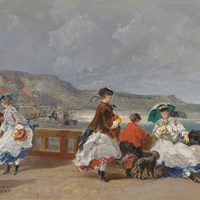 Article date: Friday, December 7, 2018
Jules Achille Noël's Le Tréport at Christie's European Art
The French artist Jules Achille Noël regularly travelled to Normandy to paint the charming towns, ports and cliffs. This work demonstrates the artist's fluid painting technique, bringing to life a social scene framed by the cliffs and calm sea.
---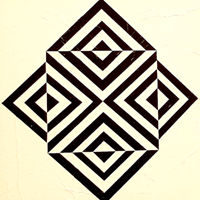 Article date: Thursday, December 6, 2018
Will the Kingdom of Tonga Disappear? Uili Lousi's Impact on the Fight Against Climate Change Through Art
Uili Lousi is among those people who impact the fight against climate change through art. Uili weaves all of his experiences into his artistic practice to create a vibrancy in his work that is described as energy. His work depicts the stillness of FATA-O-TU'I-TONGA in motion and non-motion, asking the question, if the Kingdom of Tonga will disappear.
---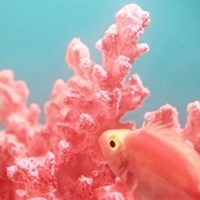 Article date: Thursday, December 6, 2018
Living Coral: Pantone's 2019 Colour of the Year
"It represents a feeling that's out there in the zeitgeist," says Leatrice Eiseman, executive director of the Pantone Color Institute. If so, perhaps the world is calmer and happier than we thought; or perhaps in troubled times we crave the reassurance of a colour that is warm, natural and solid.
---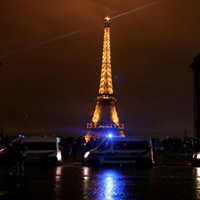 Article date: Thursday, December 6, 2018
Paris Cultural Life on Hold this Saturday
French authorities will close dozens of museums, tourism sites and shops on Saturday, including the Eiffel Tower and Louvre, fearing a recurrence of last week's violence in Paris, officials said on Thursday.
---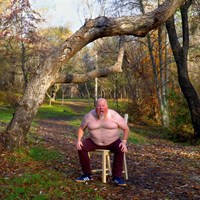 Article date: Thursday, December 6, 2018
The Aestheticized Interview with Kent Anderson Butler (USA)
Kent Anderson Butler is a Los Angeles based artist working in a variety of mediums including video installation, performance and photography. "Currently, I am engaged in the exploration of the "human condition," the "body" and the "spirit." I am exploring the integration of how one can weave aspects of the "sacred", the "environment" and the "body" within a contemporary cultural climate that increasingly ignores the invisible."
---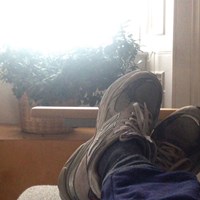 Article date: Wednesday, December 5, 2018
Turner Prize 2018: Charlotte Prodger Wins with iPhone Video
An artist who recorded a video-diary on her iPhone has won the £25,000 Turner Prize. Charlotte Prodger's 32-minute film, BRIDGIT/Stoneymollen Trail, includes shots of her feet resting on a chair and scenes from walks through the Scottish countryside.