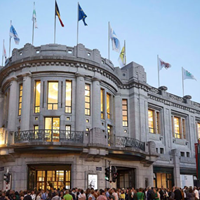 Article date: Friday, June 28, 2019
BelgianArtPrize 2020 Shortlist Announced
The Jury have announced the five artists shortlisted for the BelgianArtPrize 2020: Agency, Sammy Baloji, Saddie Choua, Jacqueline Mesmaeker and Joëlle Tuerlinckx. Each of the five shortlisted artists will present a new artistic project to be shown at the Centre for Fine Arts (BOZAR) from March 19 to May 24, 2020. The winner will be announced in May 2020 at an award ceremony at BOZAR.
---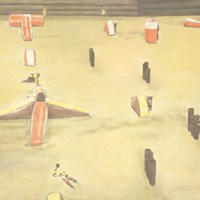 Article date: Friday, June 14, 2019
Luc Tuymans Back at De Pont this Summer
In 1995 De Pont Museum held the first exhibition of work by Luc Tuymans in the Netherlands. This summer the now world-famous Belgian artist will be coming back to Tilburg with a second retrospective, which he has aptly titled The Return.
---
Article date: Sunday, June 9, 2019
Rijksmuseum Becomes First Museum to Offer Video Tour in Dutch Sign Language
Rijksmuseum is launching the first ever museum video tour in Dutch Sign Language, made in collaboration with Roos and Martine Wattel from 'Wat Telt!' ('What counts!') and Max Vonk. This digital guide to 20 objects also includes fun facts, video clips and animations to enjoy between the artworks. It's the tenth tour to be added to the Rijksmuseum app.
---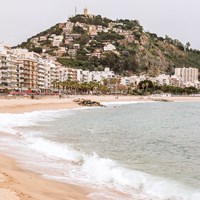 Article date: Sunday, June 9, 2019
Amberes, Roberto Bolaño's Antwerp, Curated by Nav Haq, on View at MuHka
An exhibition inspired by a novel, a city and a scene. In Antwerp, Bolaño thematises everyday reality in a way that feels highly contemporary, as expressed through topics such as crime and corruption, sexual violence, relative truth, memory and erasure, marginality and urbanism, the male gaze, and the sea as a metaphor. A range of archetypes – detectives, victims, artists, alter-egos, hunchbacks and vagabonds – inhabit his enigmatic story.
---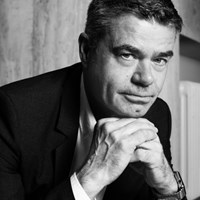 Article date: Tuesday, June 4, 2019
Martijn van Nieuwenhuysen to be the New Director of De Pont Museum
Martijn van Nieuwenhuyzen will be the new director of De Pont Museum in Tilburg. As of 26 August he will succeed Hendrik Driessen, De Pont's founding director who has been running the museum for thirty years. Van Nieuwenhuyzen has a great deal of museum experience, is a versatile exhibition maker and has a reputation for scouting young talent.
---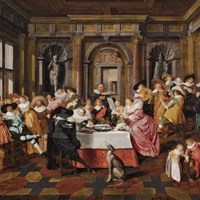 Article date: Saturday, May 25, 2019
Two Paintings in the Netherlands Art Property Collection Back to Heirs of Jewish Owner
The Restitutions Committee has advised the Minister of Education, Culture and Science to restitute two paintings in the Netherlands Art Property Collection to the heirs of the original Jewish owner Jacob Lierens. The Minister has accepted this advice. The Netherlands Art Property Collection (NK collection) comprises artworks that were returned after the Second World War and were taken into the custody of the Dutch State with the express instruction to return them – if possible – to the rightful claimants or their heirs.
---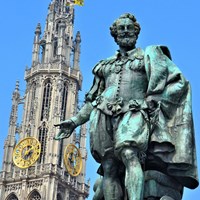 Article date: Thursday, May 23, 2019
Empowering statues. Every statue tells a story
It's not sheer chance that great historical art centers such as Venice, Amsterdam and New York all became important commercial centers at around the same time. That is also part of Antwerp's story. Antwerp is world renowned for its diamonds, its port, its fashion mecca as well as its international art center. In 1600 its Golden Age came to an end and a young Rubens walked through its streets.
---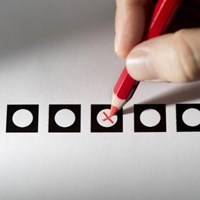 Article date: Monday, May 20, 2019
Flemish Politicians about Art and Culture
ArtDependence Magazine is based in Antwerp, Flanders, where a regional election is about to take place. We asked the key players in the election to share their views on art and culture and to tell us when they last visited a museum. We also asked what they would be doing for art and culture if they win the elections.
---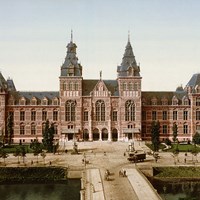 Article date: Tuesday, May 7, 2019
Historian Expects Rijksmuseum to buy Rembrandt Masterpiece Again
The renowned art historian Didier Rykner predicts that the Rembrandt painting The Flag Carrier (1636) will be purchased by the Rijksmuseum. The work has been in the possession of the Rothschild family for more than one hundred and eighty years, but according to 57-year-old Rykner in an article in the art magazine La Tribune de l'art, which he himself founded.
---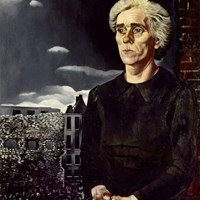 Article date: Wednesday, May 1, 2019
Relatives Contact the Stedelijk: The Full Story Revealed Behind the Painting Working-Class Woman by Charley Toorop
It is one of the most popular artworks in Stedelijk Base: the painting Working-Class Woman (1942-43) by Charley Toorop. On the right, in front of a crumbling wall sits a woman, gazing straight ahead, her hands in her lap, a menacing sky and charred buildings in the background. But the Stedelijk knew very little about who the identity of the woman in the portrait.