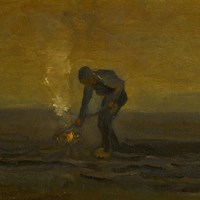 Article date: Saturday, November 16, 2019
Van Gogh Museum and Drents Museum Jointly Acquire Painting by Van Gogh
The Van Gogh Museum and the Drents Museum have jointly acquired an early painting by Vincent van Gogh: Peasant Burning Weeds from 1883. The small yet powerful work shows a solitary figure on a deserted plain at twilight, illuminated by a fire. Van Gogh painted the work in Drenthe, where he stayed in the autumn of 1883 and captured the landscape in paintings and drawings. This is one of the few paintings from the period to have survived. The work will be exhibited alternately at the two museums.
---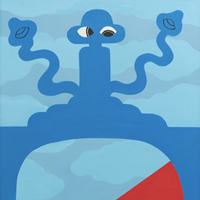 Article date: Wednesday, October 23, 2019
M Leuven Presents Solo Show by Belgian Artist Nel Aerts
Starting on 25 October 2019, M is presenting a solo exhibition by the Belgian artist Nel Aerts (1987, Turnhout). Aerts transformes the architecture of the hall and thus introduces her own universe into the museum. The exhibition brings together both older and new work, including a series of new sculptures that Aerts is exhibiting for the first time.
---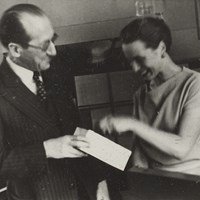 Article date: Monday, October 7, 2019
RKD Acquires Previously Unknown Letters, Postcards and Photos by Piet Mondrian
The RKD – Netherlands Institute for Art History purchased eighteen unknown letters and postcards by Piet Mondrian at an auction in Paris. The letters were to the Remonstrant cleric and collector Hendrik van Assendelft, and to an American couple who were fellow artists. The letters to Van Assendelft contain new information on Mondrian's stay in the Netherlands during the First World War, when his work underwent the crucial development from naturalistic to abstract. The letters show that Van Assendelft was an important sounding board for Mondrian.
---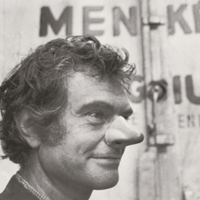 Article date: Thursday, September 26, 2019
Marcel Broodthaers – Soleil Politique at M HKA
The exhibition Soleil Politique, organised by the M HKA, is the first retrospective of the Belgian key artist Marcel Broodthaers in his own country for a decade. In recent years, Broodthaers' work has been on display in top museums as part of a travelling exhibition, organised by the MoMA and the Museo Reina Sofía.
---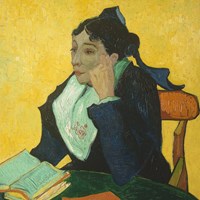 Article date: Sunday, September 22, 2019
Noordbrabants Museum Presents 'Van Gogh's Inner Circle. Friends, Family, Models' Exhibition
The exhibition of Van Gogh's inner Circle. Friends, family, models provides detailed insight into those who played a major role in Van Gogh's life and work. Van Gogh's Inner Circle offers a host of information about Vincent's friends and family by presenting 99 well-known and lesser-known paintings, sketchbooks, works on paper, photos and letters.
---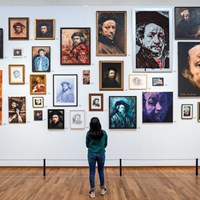 Article date: Thursday, September 19, 2019
Long Live Rembrandt is Rijksmuseum's Most Visited Summer Exhibition
The Long Live Rembrandt exhibition, which ran from 15 July to 15 September 2019, attracted more than 150,000 visitors. The number of visitors exceeded all expectations, and that's thanks in large part to the enthusiasm of all the participating artists and their friends and families.
---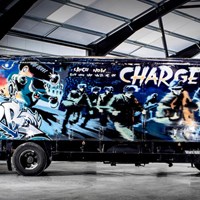 Article date: Saturday, August 31, 2019
Banksy Truck Crashes Goodwood Motor Car Sale
A 17-ton truck, covered in graffiti by the artist Banksy, will be offered by Bonhams on Saturday 14 September, at its motor car auction, the Goodwood Revival sale. The vehicle (a Volvo FL6 box lorry), entitled Turbo Zone Truck (Laugh Now But One Day We'll Be in Charge), from 2000, is the largest-ever work created by Banksy, with a painted surface area of 80 square metres. The estimate of £1,000,000-1,500,000 ($1,300,000-2,000,000) reflects the work's importance.
---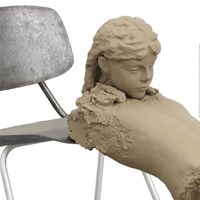 Article date: Wednesday, August 21, 2019
Convex/Concave: Belgian Contemporary Art
WIELS and TANK Shanghai are collaborating on a large thematic exhibition Convex/Concave: Belgian Contemporary Art, featuring 15 contemporary Belgian artists: Francis Alÿs, Harold Ancart, Michaël Borremans, Jacques Charlier, Berlinde De Bruyckere, Jos de Gruyter & Harald Thys, Koenraad Dedobbeleer, Edith Dekyndt, Michel François, Ann Veronica Janssens, Thomas Lerooy, Mark Manders, Valérie Mannaerts, Luc Tuymans, Sophie Whettnall.
---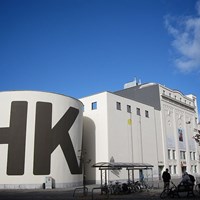 Article date: Wednesday, August 21, 2019
From MuHKA to VMHK: A New Building and a New Name?
On July 26, 2018, ArtDependence reported plans for the construction of a new building for MuHKA (Museum van Hedendaagse Kunst Antwerpen). 5 architectural teams, all with strong international reputations are competing for the project and one will be selected to build the new museum in a new location in the southern area of Antwerp, not far from the current museum location.
---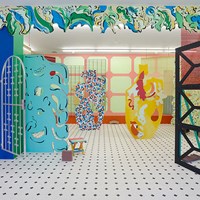 Article date: Tuesday, August 20, 2019
Sol Calero - First Solo Exhibition in Belgium
Kunsthal Extra City is honoured to present the first solo exhibition of Sol Calero in Belgium. The cultural season will be opened on Friday 13 September with Sol Calero's new installation 'ISLA'.