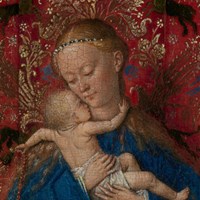 Article date: Wednesday, June 24, 2020
Work by Jan van Eyck added to the Madonna Meets Mad Meg Exhibition at the Museum Mayer van den Bergh, Antwerp
Jan van Eyck's little panel with the Madonna at the Fountain has been added to the exhibition Madonna Meets Mad Meg at the Mayer van den Bergh Museum in Antwerp. The painting – a masterpiece from the same city's Royal Museum of Fine Arts (KMSKA) – is exceptional in several respects.
---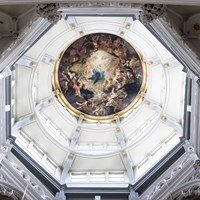 Article date: Thursday, April 9, 2020
Inside the Gothic Cathedral of Antwerp
As with most public buildings, the Cathedral of Antwerp is currently closed to the public. Since ArtDependence is based in Antwerp, we would like to offer our readers a look inside of the cathedral. The Our Lady's Cathedral of Antwerp reconciles 'being' with 'becoming'.
---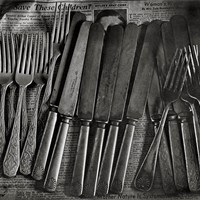 Article date: Tuesday, February 18, 2020
Wright Morris - The Home Place
Foam has opened 2020 with the first-ever exhibition in the Netherlands of the celebrated American author Wright Morris (1910-1998). As well as being a writer, Morris devoted a short period of his life to photography. In his own distinctive way, he portrayed the poverty and decline that plagued the United States in the 1930s and 40s.
---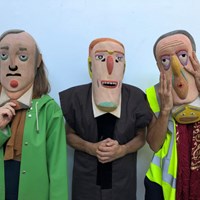 Article date: Monday, February 3, 2020
Art Rotterdam Week will Change the City into a Valhalla for Art Lovers
Following a successful 20th anniversary edition last winter with no less than 28,500 visitors, Art Rotterdam will start its 21st edition this Thursday. At Art Rotterdam 2020, art professionals and enthusiasts will have the opportunity to experience, discover and purchase new works in an inspiring context.
---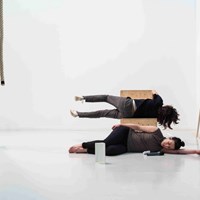 Article date: Saturday, February 1, 2020
First Large-Scale Exhibition by Performance Artist Yael Davids with Works by Hilma af Klint, Adrian Piper and Nasreen Mohamedi
"For the exhibition I approached the Van Abbemuseum as a body to be explored. A long hanging textile, works on loan and works from the collection are conceived as a spine, limbs and stomach," says Yael Davids.
---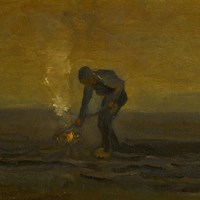 Article date: Saturday, November 16, 2019
Van Gogh Museum and Drents Museum Jointly Acquire Painting by Van Gogh
The Van Gogh Museum and the Drents Museum have jointly acquired an early painting by Vincent van Gogh: Peasant Burning Weeds from 1883. The small yet powerful work shows a solitary figure on a deserted plain at twilight, illuminated by a fire. Van Gogh painted the work in Drenthe, where he stayed in the autumn of 1883 and captured the landscape in paintings and drawings. This is one of the few paintings from the period to have survived. The work will be exhibited alternately at the two museums.
---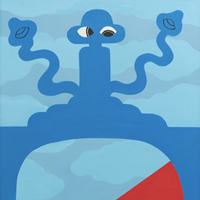 Article date: Wednesday, October 23, 2019
M Leuven Presents Solo Show by Belgian Artist Nel Aerts
Starting on 25 October 2019, M is presenting a solo exhibition by the Belgian artist Nel Aerts (1987, Turnhout). Aerts transformes the architecture of the hall and thus introduces her own universe into the museum. The exhibition brings together both older and new work, including a series of new sculptures that Aerts is exhibiting for the first time.
---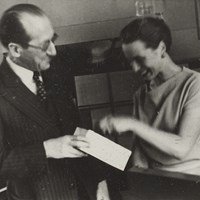 Article date: Monday, October 7, 2019
RKD Acquires Previously Unknown Letters, Postcards and Photos by Piet Mondrian
The RKD – Netherlands Institute for Art History purchased eighteen unknown letters and postcards by Piet Mondrian at an auction in Paris. The letters were to the Remonstrant cleric and collector Hendrik van Assendelft, and to an American couple who were fellow artists. The letters to Van Assendelft contain new information on Mondrian's stay in the Netherlands during the First World War, when his work underwent the crucial development from naturalistic to abstract. The letters show that Van Assendelft was an important sounding board for Mondrian.
---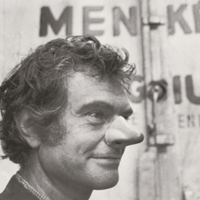 Article date: Thursday, September 26, 2019
Marcel Broodthaers – Soleil Politique at M HKA
The exhibition Soleil Politique, organised by the M HKA, is the first retrospective of the Belgian key artist Marcel Broodthaers in his own country for a decade. In recent years, Broodthaers' work has been on display in top museums as part of a travelling exhibition, organised by the MoMA and the Museo Reina Sofía.
---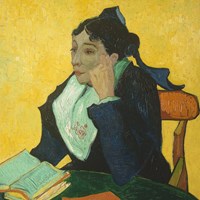 Article date: Sunday, September 22, 2019
Noordbrabants Museum Presents 'Van Gogh's Inner Circle. Friends, Family, Models' Exhibition
The exhibition of Van Gogh's inner Circle. Friends, family, models provides detailed insight into those who played a major role in Van Gogh's life and work. Van Gogh's Inner Circle offers a host of information about Vincent's friends and family by presenting 99 well-known and lesser-known paintings, sketchbooks, works on paper, photos and letters.