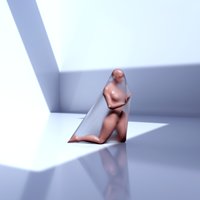 Article date: Monday, September 7, 2020
Powerplay @arebyte Gallery
Powerplay promotes the digital arts scene in Africa and presents work by digital artists who are from or based in Nigeria, South Africa, Zimbabwe, Nairobi and the UK in collaboration with the National Gallery Zimbabwe (NGZ). The exhibition discusses the use of technology in creating a sense of identity and place within a digitised world, addressing gender, politics of borders and migration, dark markets of trade and the juxtaposition of isolation and communities forced out of working within a digital nature.
---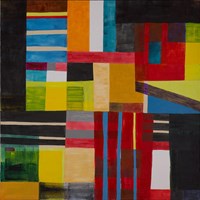 Article date: Wednesday, June 3, 2020
African Arts ― Global Conversations 
African Arts―Global Conversations draws from the Brooklyn Museum's extensive and renowned collections to assert the importance of African arts within the art historical canon. Spanning the entire Museum, the exhibition questions dominant narratives from Western art history and museum practices that have traditionally sidelined African arts, and makes important connections between the continent's various artistic practices and those of other global cultural groups.
---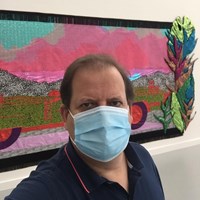 Article date: Wednesday, May 20, 2020
ArtDependence Visits MuHKA in Antwerp - Belgium for the Re-Opening and it's fully Coronaproof
"If I had to give a brief description of my experience at the exhibition, I would say that I focused on the work and enjoyed the silence. And to MuHKA, it is fantastic how much thought has gone into creating a perfectly safe environment".
---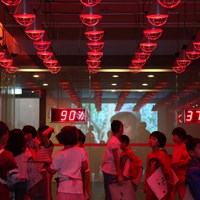 Article date: Friday, April 17, 2020
We are the Chicken - Domestication By Koen Vanmechelen
Man is part of the great whole and does not stand above nature. That the human animal is exceptional, is merely an illusion. Like other animals, he is governed by biology and by the laws that govern other animals. Suddenly, within a few weeks, we have become the chicken that has to be kept indoors, cordoned-off, kept apart.
---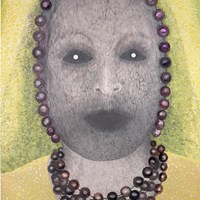 Article date: Monday, April 6, 2020
Art In the Days of Corona
Every aspect of life seems to have been impacted by the coronavirus. But there are some constants amidst all of the tumult. ArtDependence reached out to the artists themselves to find out how they are being impacted in the days of corona.
---
Article date: Saturday, April 4, 2020
Wunderwall Initiative Promotes Emerging Artists
As the art world experiences unprecedented upheaval and lack of income, initiatives that support artists and champion new names in the industry are helping to bring attention to the work of the artists themselves.
---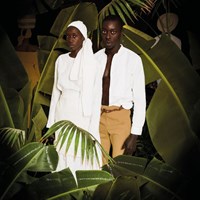 Article date: Thursday, April 2, 2020
Alpha Crucis - Contemporary African Art
Alpha Crucis underlines the originality and diversity of African artists who live and work in sub-Saharan Africa. The exhibition curated by André Magnin brings together three generations of artists who mostly live in large urban centres. It is not what they have in common that unites them, nor what kind of subject matter upon which they draw, but the necessities they have followed and what they lead us to think about.
---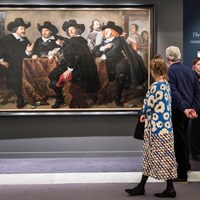 Article date: Saturday, March 28, 2020
Why I didn't Visit the European Fine Art Fair (TEFAF) this Year
"I was a young adult when I visited TEFAF the first time. The 2020 edition could have been my 30th visit. For the first 20 years I visited TEFAF with my uncle, a smart man. He could determine the most expensive piece between 2 almost identical still life flowers from the old masters. I remember Mr Noortman's booth at the entrance. Mr Noortman was always smoking a cigar. At Mr Loek Brons' booth you could always grab a Dutch mint candy. The entrance was decorated with the most beautiful flower bouquets (I look differently at the flowers now). It was an impressive fair".
---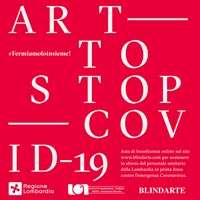 Article date: Saturday, March 28, 2020
Art To Stop COVID-19: Online Auction Asks for Help from the Art World
A group of leading professionals from the art world are joining together to host an online auction to benefit health professionals working in Lombardy and Campania. The auction is called Art To Stop COVID-19 and the organisers are calling for galleries, collectors and artists to donate an artwork for the auction.
---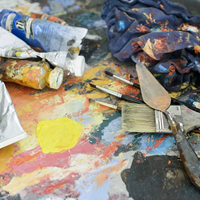 Article date: Friday, March 20, 2020
Statement from ArtDependence
With a platform of 1,200,000 readers, we would like to honour the work of artists everywhere and to acknowledge that many will still be able to create work whilst navigating this changing society. We would like to use ArtDependence to showcase their work.