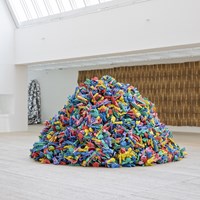 Article date: Friday, January 8, 2021
Hassan Sharif: I Am The Single Work Artist
The travelling exhibition Hassan Sharif: I Am The Single Work Artist is the largest and most comprehensive survey of Sharif's work to date and his first major retrospective show in Europe.
---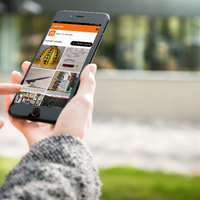 Article date: Tuesday, November 10, 2020
Twimble, The New App from the Team Behind ArtDependence
The team behind ArtDependence have come together to launch a brand new app that has been made with art lovers in mind. Twimble allows users to take two separate photographs and stitch them together instantly, allowing better record keeping and photo management. Once stitched, the single image is saved for as long as you need it, in your personal images library.
---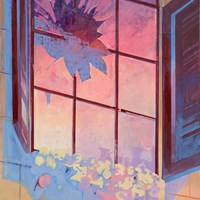 Article date: Thursday, November 5, 2020
The Picture Is Not at Ease
"The Picture Is Not at Ease" is an exhibition of three artists Chen Ying, Su Yu-Xin and Wang Ziquan, showcasing their creative exploration in the visual fields of painting, video and relief and latest works. The mechanism of drew picture produces new meaning and new space for reading with the profound changes in the world order and daily experience brought by the pandemic.
---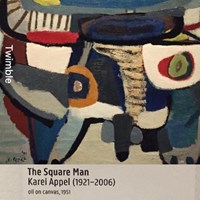 Article date: Tuesday, November 3, 2020
Do you Twimble? The App That Stitches Photos Together For Better Record Keeping
The new app that allows users to take 2 photographs and instantly stitch them together. Once stitched, the single image is saved for as long as you need it, in your personal images library. You can store up to 50 images at any one time.
---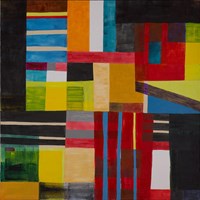 Article date: Wednesday, June 3, 2020
African Arts ― Global Conversations 
African Arts―Global Conversations draws from the Brooklyn Museum's extensive and renowned collections to assert the importance of African arts within the art historical canon. Spanning the entire Museum, the exhibition questions dominant narratives from Western art history and museum practices that have traditionally sidelined African arts, and makes important connections between the continent's various artistic practices and those of other global cultural groups.
---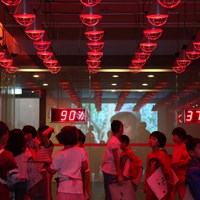 Article date: Friday, April 17, 2020
We are the Chicken - Domestication By Koen Vanmechelen
Man is part of the great whole and does not stand above nature. That the human animal is exceptional, is merely an illusion. Like other animals, he is governed by biology and by the laws that govern other animals. Suddenly, within a few weeks, we have become the chicken that has to be kept indoors, cordoned-off, kept apart.
---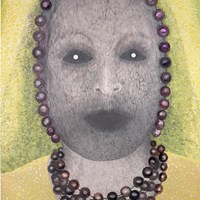 Article date: Monday, April 6, 2020
Art In the Days of Corona
Every aspect of life seems to have been impacted by the coronavirus. But there are some constants amidst all of the tumult. ArtDependence reached out to the artists themselves to find out how they are being impacted in the days of corona.
---
Article date: Saturday, April 4, 2020
Wunderwall Initiative Promotes Emerging Artists
As the art world experiences unprecedented upheaval and lack of income, initiatives that support artists and champion new names in the industry are helping to bring attention to the work of the artists themselves.
---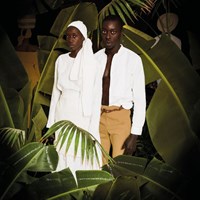 Article date: Thursday, April 2, 2020
Alpha Crucis - Contemporary African Art
Alpha Crucis underlines the originality and diversity of African artists who live and work in sub-Saharan Africa. The exhibition curated by André Magnin brings together three generations of artists who mostly live in large urban centres. It is not what they have in common that unites them, nor what kind of subject matter upon which they draw, but the necessities they have followed and what they lead us to think about.
---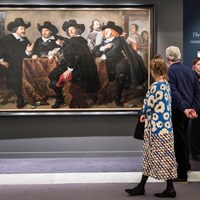 Article date: Saturday, March 28, 2020
Why I didn't Visit the European Fine Art Fair (TEFAF) this Year
"I was a young adult when I visited TEFAF the first time. The 2020 edition could have been my 30th visit. For the first 20 years I visited TEFAF with my uncle, a smart man. He could determine the most expensive piece between 2 almost identical still life flowers from the old masters. I remember Mr Noortman's booth at the entrance. Mr Noortman was always smoking a cigar. At Mr Loek Brons' booth you could always grab a Dutch mint candy. The entrance was decorated with the most beautiful flower bouquets (I look differently at the flowers now). It was an impressive fair".