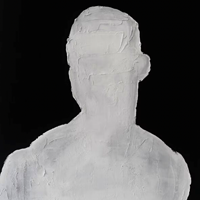 Article date: Wednesday, February 15, 2023
"Each work has a fingerprint, belonging to a particular period of time" - An Interview with David Katshiunga
David Katshiunga's paintings have the quality of someone who measures their words. Someone who doesn't say much, because they are waiting for the moment to say something specific, and important...
---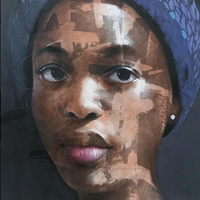 Article date: Monday, June 6, 2022
In Conversation with Nigerian Figurative Artist, Oluwaseun Odeyemi
Oluwaseun Odeyemi, one of Nigeria's fast-rising emerging figurative artists, talks to ArtDependence about his creative process, style, technique and inspiration behind his works.
---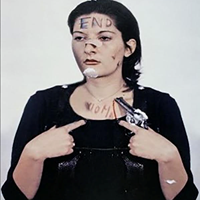 Article date: Monday, March 21, 2022
Conceptual Art and the Concept of Art According to the importance of Nature
Etienne Verbist interviews Malihe Tahmasbi, an artist and researcher in the field of art history from Iran, about art projects they have done on the conceptual art and the concept of art due to the importance of nature in art.
---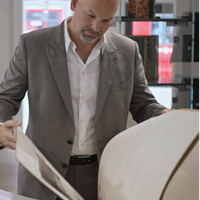 Article date: Tuesday, January 25, 2022
In Conversation with Pom Harrington on One Hundred Seconds to Midnight
Etienne Verbist interviews Pom Harrington on an exhibition at Frieze Masters titled One Hundred Seconds to Midnight presenting a collection of original works charting the history of climate change by the world's greatest scientists, writers, and activists.
---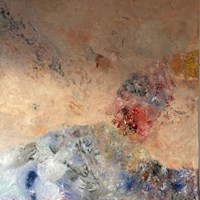 Article date: Thursday, November 18, 2021
Living Poetic Abstraction: In Conversation with Stephanie Cime
On the occasion of her solo exhibition REBIRTH at Balthasar Brussels, Kisito Assangni discussed with Stephanie Cime on the process behind what he describes as "stunning works" presented in the show.
---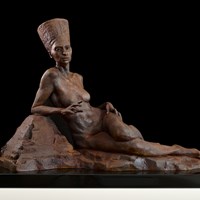 Article date: Monday, September 20, 2021
Sculptor Dr Gindi: The Idiosyncratic Fictionist
Sculptor Dr Gindi is best known for combining high craftsmanship with a subtlety of purpose to create three-dimensional masterpieces. Originally educated as medical doctor, she ponders now as an artist on the finality of decay whilst striving to depict the potential infinity of human existence.
---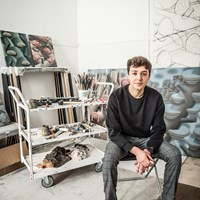 Article date: Thursday, August 26, 2021
The Soft Beauty of the Rain: A Profile on Laurens Legiers
Tamara Beheydt writes on the art and technique of Laurens Legiers works.
---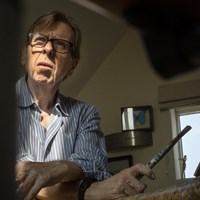 Article date: Friday, June 11, 2021
The Art of Being Timothy Spall
Timothy Spall is an actor famous for his roles in several films and television series including a 2014 eponymous film 'Mr Turner', which laid the groundwork for his foray into painting, eventually culminating into a formal exhibition opening soon.
---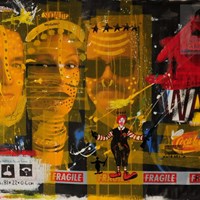 Article date: Monday, June 7, 2021
The Aestheticized Interview with Eugene Ankomah (Ghana/UK)
Eugene Ankomah is a visual artist, mentor and personality who is both known for his many innovative but unpredictable styles of art, as much as for his ever changing self created "Art Persona's", evolving fashion sense and for his ground breaking public art installations designed to create greater cohesion within the context of knife crime.
---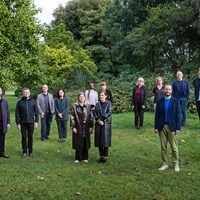 Article date: Sunday, May 23, 2021
Interview with The Gallery Climate Coalition
Dirk Vanduffel, Managing Editor of ArtDependence had a conversation with The Gallery Climate Coalition (GCC), on how they are reaching art institutions based on their core objectives, which is, facilitating a greener and more sustainable art world.