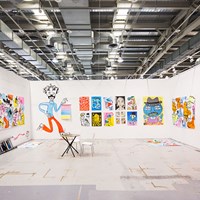 Article date: Monday, August 3, 2020
Taiwan Prepares for Art Formosa 2020: Interview with the Fair's Director
The sixth edition of ART FORMOSA will be held at Eslite Hotel from August 27th to 30th, 2020. There are a total of 30 galleries and 300 artists joining, making this event truly spectacular. The theme of this sixth edition is "URBAN TAIWAN" and will be presented by Taiwanese galleries which promote international urban art and Taiwanese urban artists, including Gin Huang Gallery and CITYMARX.
---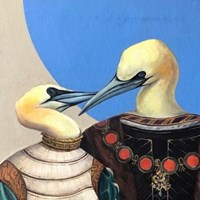 Article date: Wednesday, July 29, 2020
Interview with Olga Karika – Medieval Symbolism as the Freedom of Thoughts
"I find a lot of inspiration in the works by Old Masters, especially the European artists of the 16th and 17th Century. These works appear perfect for their time. Their value lies in their splendour and in a special mixture of symbols for the viewer. In order to emphasize and convey the idea of my paintings, I use symbols".
---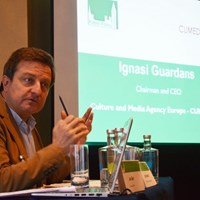 Article date: Tuesday, July 28, 2020
CUMEDIAE - Supporting Creativity In the Wake of the Global Pandemic
"The creative industries are special industries in that they exist between different worlds. Two worlds that need to communicate one with each other for any creative idea to be turned into a sustainable project: on the one side, the world of those with the passion of creativity; and on the other, the world of those with some knowledge about funding, management and the legal framework".
---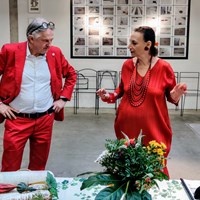 Article date: Monday, July 27, 2020
Galila's Passion Obsession Collection in Brussels
The exhibition on view at Galila's P.O.C is called "Overdose". Not only is the name a reference to the many artworks already present, it also hints to the everchanging nature of Galila's P.O.C as it is the idea to keep adding more and more artworks. In fact, currently there is only one permanently integrated artwork; a beautiful staircase by Belgian designer Xavier Lust.
---
Article date: Monday, July 6, 2020
The Aestheticized Interview with Fatos Irwen (Turkey)
"I spent the last 3 years as prisoner in prison. My body was usurped. 3 years of my stay in prison was a performative experience for me from beginning to end. And I drew a picture like crazy. All my creative potential had been revealed".
---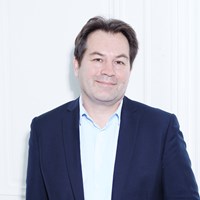 Article date: Monday, June 29, 2020
Guillaume Piens, Director of Art Paris, on Cancelations, Changes and a New Date
"The past few months have been a rollercoaster for us. The fair was initially going to be held from 2-5 April and was postponed until 28-31 May, and then finally it had to be cancelled as the government banned all public gatherings until mid-July. We decided to go online with two initiatives - Art Paris Digital By Artsy and Art Paris Live".
---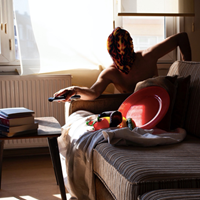 Article date: Monday, June 22, 2020
Art in Corona Lockdown - Interview with Ferhat Özgür, Zagreb
"During the period of the lockdown I was unable to work in my workshop on a daily basis, like I used to, even though it is only a fifteen-minute walk away from home. Yet this did not prove to be an obstacle for me to continue working on various ideas. Preserving my belief that the virus cannot be superior to creativity, I tried to enrich the freedom of loneliness by staging a 'one-man performance' at home in order to negotiate the absurdness and surreal contingencies of photography".
---
Article date: Thursday, June 18, 2020
Mami Kataoka, President of CIMAM, Talks About the Potential Long Term Impact of Covid-19
"Together with our very experienced and engaged Board members, we are very much looking forward to further developing CIMAM's network and leadership role in promoting good practices in the modern and contemporary art museum profession".
---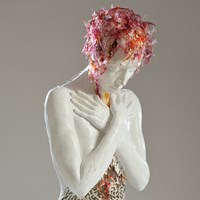 Article date: Wednesday, June 10, 2020
Italian Artist Annalù Boeretto – A View From Inside the Pandemic
"My creations are always metamorphic forms, imaginary architectures created through the assembly and alchemy of synthetic resins, papers and materials removed from Nature such as bark and roots".
---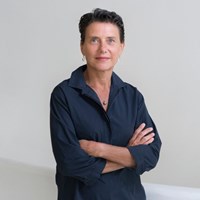 Article date: Tuesday, June 2, 2020
The Peggy Guggenheim Collection in Venice Re-Opens, Director Karole P. B. Vail Tells Us More
'It's difficult to know exactly how Covid-19 will change the art world, or the whole world for that matter. Changes have already happened, and many more will occur - some hopefully better than others. It's possible that there will be fewer art fairs, biennales and art events all over the world, which might not be such a bad thing, as we must pay attention more than ever to our environment and methods of sustainability in a concerted effort to respect the future and well-being of our planet'.