It was revealed that the 25-year-old poet's words were banned after just one complaint from a parent in a Miami-Dade County school.
It's said that a parent had complained that the poem referenced critical race theory, "indirect hate messages," gender ideology and indoctrination, the Miami Herald reports.
Taking to her social media platforms, Amanda opened up about the decision, and revealed that she was gutted about it.
"Because of one parent's complaint, my inaugural poem, 'The Hill We Climb,' has been banned from an elementary school in Miami-Dade County, Florida," she wrote in a letter. "And let's be clear: most of the forbidden works are by authors who have struggled for generations to get on bookshelves."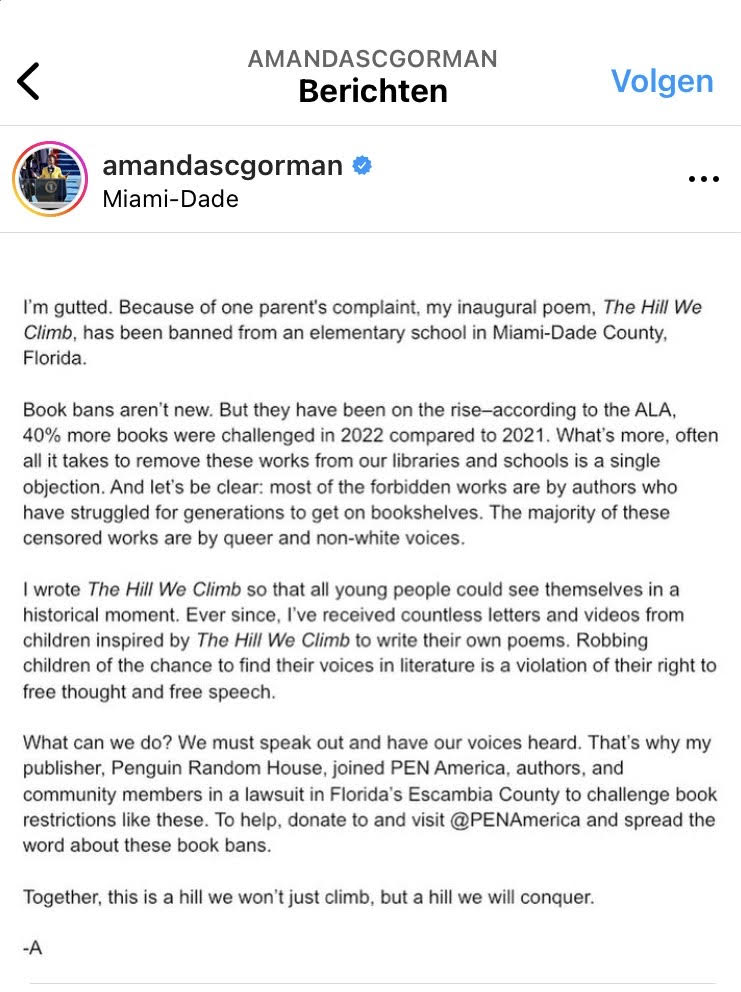 Amanda went on, "The majority of these censored works are by queer and non-white voices. I wrote 'The Hill We Climb' so that all young people could see themselves in a historical moment. Ever since. I've received countless letters and videos from children inspired by 'The Hill We Climb' to write their own poems."
"Robbing children of the chance to find their voices in literature is a violation of their right to free thought and free speech," she shared. "Together, this is a hill we won't just climb, but a hill we will conquer."
Following her reaction to the decision, Amanda was also able to see, and shared, the initial complaint, which lists the poem's author as not her, but Oprah Winfrey.
"So they ban my book from young readers, confuse me with @oprah, fail to specify what parts of my poetry they object to, refuse to read any reviews, and offer no alternatives…Unnecessary."