Image courtesy for the West Bund Development Group
On 19 December 2018 in Shanghai, the West Bund Development Group and the Centre Pompidou signed the implementation contract sealing their partnership for the creation of the 'Centre Pompidou x West Bund Museum Project'. This constitutes the largest ever cultural exchange and cooperation project between the two countries, and will open its doors to the public November 8th 2019.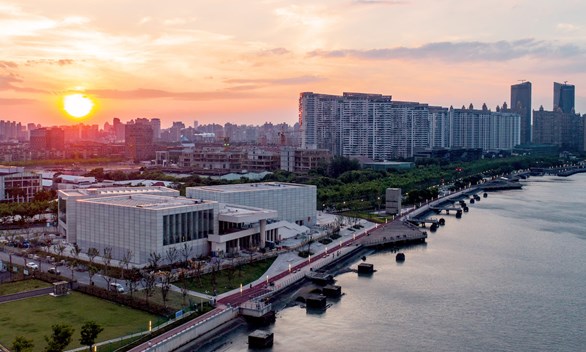 Image courtesy for the West Bund Development Group
The building of around 25,000 m2 was designed by the office of British architect David Chipperfield and is located on the banks of the Huangpu river, in the heart of the Xuhui Waterfront district, which is destined to become one of the largest cultural districts of Shanghai and indeed Asia.
This five-year agreement is a unique form of contract, with a partnership based on several key features: the loan of works from the Centre Pompidou collections; the creation of exclusive exhibitions mirroring the local cultural context; the implementation of a cultural programme and mediation activities; vocational training for museum professionals; the presentation of projects and exhibitions by Chinese artists at the Centre Pompidou in Paris.