Copyright : NASA, credits : InSight Lander
NASA's InSight Lander has successfully made its soft landing on Mars and while it has been a six-month or a 300 million-mile-long journey for the lander, it has already started sending photos of from the Red Planet. Interior Exploration using Seismic Investigations, Geodesy and Heat Transport (InSight) landed at Elysium Planitia on Mars and has deployed its decagonal solar arrays.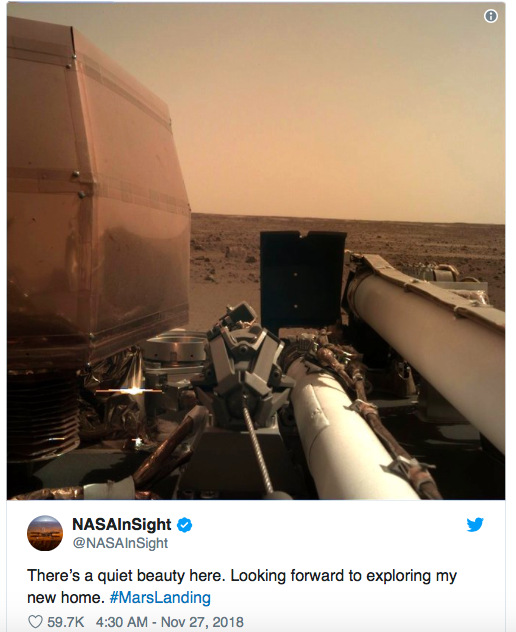 Copyright : NASA
Credits : InSight Lander
"Our InSight lander sent home its first photo after this afternoon's MarsLanding – the first time we've landed on the Red Planet in six years!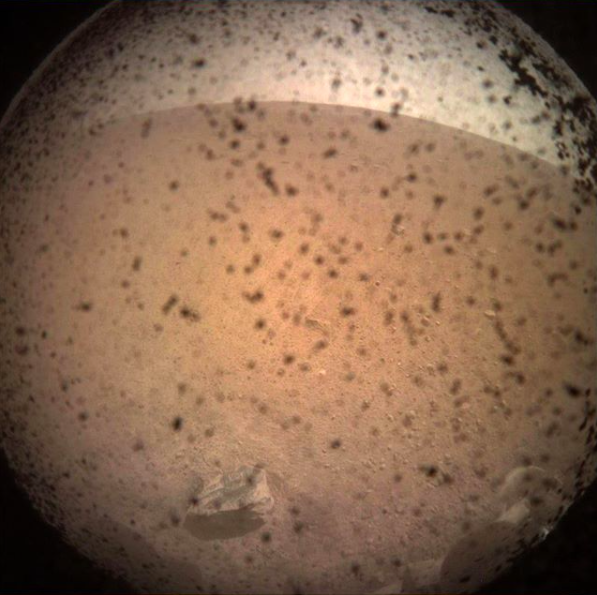 Copyright : NASA
Credits : InSight Lander
The instrument context camera mounted below the lander deck obtained this image on the surface of Mars shortly after touching down at 2:52 p.m. EST. The transparent lens cover was still in place to protect the lens from any dust kicked up while landing near Mars' equator on the western side of a flat, smooth expanse of lava called Elysium Planitia.
For the next two years, the spacecraft will use its unique tools to conduct Mars' first thorough checkup since it formed 4.5 billion years ago. As the first outer space robotic explorer to study in-depth the "inner space" of Mars, the mission will help us understand how rocky planets, including Earth, formed".
Courtesy to NASA