ArtDependence Magazine is based in Antwerp, Flanders, where a regional election is about to take place. We asked the key players in the election to share their views on art and culture and to tell us when they last visited a museum. We also asked what they would be doing for art and culture if they win the elections. Here is what they said:
Wouter Beke (CD&V)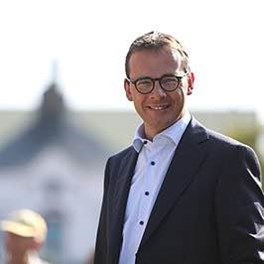 ArtDependence: What was the last museum you visited?
WB: Last spring I visited The Africa Museum in Tervuren
AD: What does culture mean to you?
WB: Culture is very important to society. In all its forms, from language to customs in art. It makes human beings unique to have a culture that unites them, while also highlighting the unique qualities of the people themselves. If you take culture away from the world there would only be a gray, monotonous and totally rational society left. That's a nightmare vision and thank goodness it's not reality. For as long as there are people, there will be culture.
AD: What do you want to see realised in the field of culture during the next Flanders legislature?
We want to see refreshing, high-quality culture that is broad, diverse and spread across the whole region. Art and culture can provide fascinating encounters between people of all generations and backgrounds. Our Flemish art is strong thanks to our strong connections to the rest of the world. For this reason, we want to strengthen our artists and provide opportunities for them to excel internationally. At the same time, we want to invite the world to Flanders so we continue to be challenged by new talent and new visitors. Strong creativity and participation are essential for a sustainable cultural scene.
Meyrem Almaci (GROEN)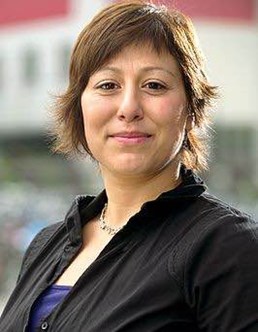 ArtDependence: What was the last museum you visited?
MA: The Belvue Museum on the Place des Palais, about six months ago. It's a stunning location and a beautiful exhibition on the "memory" of our country. It includes a fantastic mix of objects and images.
AD: What does culture mean to you?
MA: Culture is necessary to humanity. It is essential to our development and it contributes to democracy and the empowerment of individuals, groups and communities. Cultural expressions make us laugh, they move us, touch us intellectually and emotionally, make us think, make us ask questions about ourselves and our environment. Culture elevates both the society and the individual. Cultural and creative sanctuaries enrich society. Culture and policies for culture are an investment in innovation, quality of life, art and respect of our past. They also strengthen social cohesion and create jobs and better quality of life.
AD: What do you want to see realised in the field of culture during the next Flanders legislature?
MA: Cultural participation is not only a pleasure, it is also a right and an essential building block for participation in society. We want to embed full participation in the grant schemes, paying particular attention to disadvantaged groups. Vulnerable sector socio-artistic work deserves priority treatment.
We are strengthening the cultural sector. It is the cement that our society needs. The industry gets more say in shaping culture. 
At the start of the legislative session and again halfway through, the Minister of Culture is in dialogue with heads of the sector to make choices together.
We pay more attention to diversity in the broadest sense of the word. We want a more colorful artistic landscape, a lot more ethnic diversity in the socio-cultural work and a full place for our migration heritage in museums and cultural archives.
We cherish the new and daring. The arts renew society. The budget for innovative projects and scholarships is increasing and half goes to individual artists. In the broader sense, socio-cultural work provides more room for experimentation and social innovation. Certainly in Brussels but also abroad, we focus on cultural projects that transcend language communities.
We are also strongly committed to the power of public libraries: meeting places and home of knowledge and information. By partnering with intensifying the emphasis on education, we ensure that we are aware, critical and able to move actively in an increasingly mediated society.
We are strengthening the future prospects of arthouse cinema. More and more films are getting a permanent place in art galleries and cultural centers. We are subjecting our architectural heritage to stricter planning rules to prevent damage or demolition.
We are strengthening the Literary Fund to better support authors. More specifically, we are raising funds for non-fiction writing. For quality bookstores we are ensuring their survival by creating book supplies to schools and libraries.
We have put a stronger focus on international ambitions. Brussels is a special place because it deserves more appreciation as a window on the world, as a showcase of cultural quality.
Gwendolyn Rutten (Open VLD)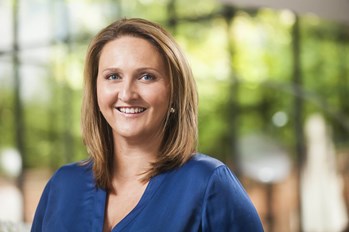 ArtDependence: What was the last museum you visited?
GR: A few weeks ago I was in the Permeke museum in Jabbeke. I was also very impressed by the retrospective exhibition on the work of Hugo Claus at the Bozar last year.
AD: What does culture mean to you?
GR: Culture is the distinctive element that makes people people. Culture makes you think. It makes you look at things differently. Modern culture challenges the status quo and pushes for renewal. Having said that, I do also enjoy classical art – the beauty of a Roman statue or a Rubens for example.
AD: What do you want to see realised in the field of culture during the next Flanders legislature?
GR: We must work to provide access to culture for all and in all its forms. We have many great masterpieces in private hands and would like to make them accessible to everyone via exhibitions.
John Crombez (SP.A)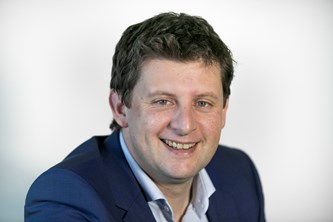 ArtDependence: What was the last museum you visited?

JC: I was recently in Madrid for the congress of Europen Socialist Part the PES, so I made some free time to visit the Reina Sofia (Musei Nactional Centre de Arte). I wanted to see Picasso's Guernica at all costs. The museum preserves some beautiful modern and contemporary art (including many Spanish pieces). Recently, it has been harder to get to museums.
AD: What does culture mean to you?
JC: I often read and listen to music. Those two things fit easily into my life. I can do them in car, on the train or just before bed. It is hard for me to get to the theatre. Every summer in Ostend there is a theatre and music festival called Theater Aan Zee (TAZ). It has become a family tradition to attend. At this time in my life, culture helps me let go of everything and take a step back from reality. Especially music. I can get lost in music. But culture is also inseparable from our society. Each place has a culture that tells the stories of life there. When you travel you get the best view of how a society is structured by listening to local music or looking at art and architecture. Art and culture are always educational and enriching for me.
AD: What do you want to see realised in the field of culture during the next Flanders legislature?
JC: Culture needs to be a lot more accessible to everyone. Certain societal groups have less access to cultural life in our cities and towns. Even when it comes to associations such as dance schools, academies, theatres…These associations bring people together and connect them, broadening horizons. We should remove financial, practical and psychological barriers. We demand more recognition for local libraries and cultural and community centres. The Power Pass should be extended throughout Flanders. We also want to create a database containing spaces that could be made available for individual artists and artistic organisations. Those areas should be easily available and certainly affordable.
Bart De Wever (N-VA)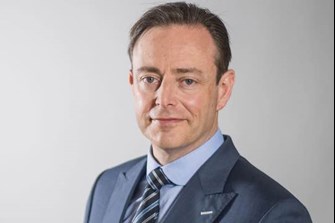 ArtDependence: What was the last museum you visited?
BDW: During the Easter holidays I drove the family to Amsterdam to visit the home of Rembrandt. An absolute must.
AD: What does culture mean to you?
BDW: The term "culture" comes from the Latin cultura  which means grooming or editing. As in 'agriculture': a field that you cultivate to renew the crops from the previous year. Culture therefore requires hard work in order to ensure that it is maintained and thriving. Cicero first used the term culture as a metaphor for human development, as Bildung. But in these times of cultural relativism, that meaning seems to have become somewhat lost to us.
That is unfortunate, because we have inherited a rich culture from previous generations that can inspire us today and elevate us, which can offer us security whilst also creating resilience, and at the same time providing a window on the world. We must renew our culture again in order to pass it on to future generations.
AD: What do you want to see realised in the field of culture during the next Flanders legislature?
BDW: We want to strengthen the cultural self-awareness of the Flemish. We need to do this through hard work and through cherishing and reassessing our heritage. We need a renewal of our culture. For example, we need our own high-quality audio-visual productions. Our public broadcasters should be paying more attention than ever to our national identity.
In order to inspire younger generations, we propose to establish a cannon of art from the Flanders' region, echoing that which exists in the Netherlands. This would be a list of 50 artists who are the anchor for our culture and history. They characterise Flanders and Western Europe and younger students need to be able to learn from their work.