This September, Fortnum & Mason will be continuing their annual artistic collaboration Fortnum's X Frank 2018 (FXF18), 10th September – 20th October, with eminent art collector, Frank Cohen,  resenting a rich body of work by British landscape artist, John Virtue.
John Virtue is one of the most distinguished painters working today in the United Kingdom. He  as awarded the post of Associate Artist at the National Gallery and this will be the first time since his  005 National Gallery show that such an extensive oeuvre of works has been seen in London.
Fortnum's X Frank 2018 (FXF18) will see 70 large-scale monochromatic works by Virtue placed across the floors of the luxury London store, in the heart of Piccadilly.
Having trained at the Slade School of Fine Art and now residing in North Norfolk, Virtue's practice is continually informed by natural environments and his geographical moving from Lancashire to  Devon, to London, and now to Norfolk. The artist's idiosyncratic black and white canvases, created using a mix of white acrylic paint, black ink and shellac, will provide a provocative juxtaposition among the iconic Fortnum's colours and gilt. The works chosen include abstract landscapes that challenge the viewer to see beyond the paint to make out landmark sites, such as London's St Paul's Cathedral, London Eye and The Gherkin.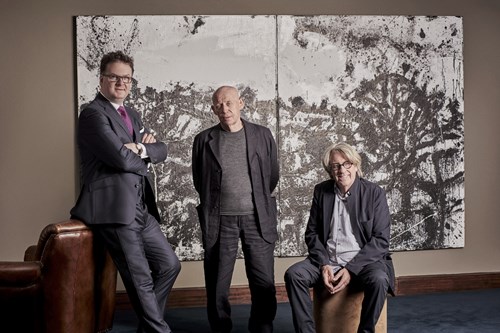 Fortnum's X Frank 2018, Ewan Venters, John Virtue, Frank Cohen, Courtesy Fortnum & Mason, Credit Phillip Sinden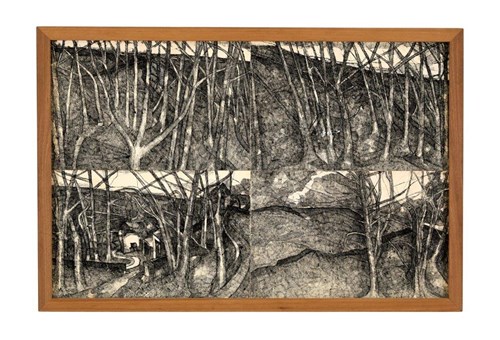 John Virtue, Landscape No.43 (1986-87), black ink, shellac, gouache on paper, laid on board, 147 x 220 cm, Courtesy of Albion Barn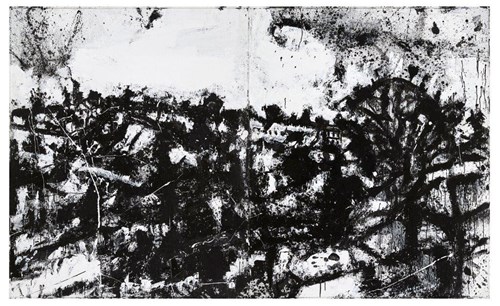 John Virtue, Landscape No.174 (1990 - 1992), acrylic, emulsion, charcoal, gouache, pencil, black ink, shellac on board. 181 x 298cm, Courtesy of Albion Barn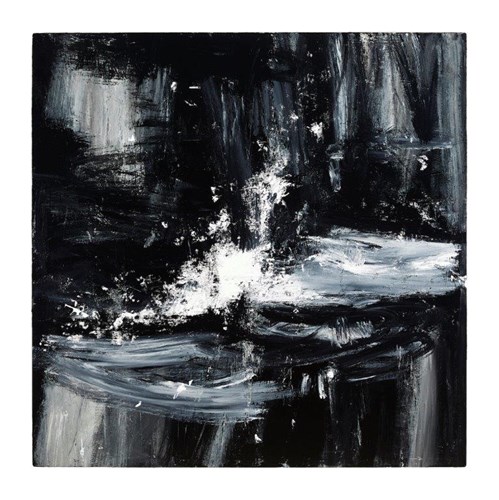 John Virtue, Untitled No.1 (2012-17), acrylic on canvas, 183 x 183cm, Courtesy of Albion Barn
Fortnum's X Frank 2018 (FXF18) is curated by Robert Upstone, former Director at the Fine Art Society, which he joined in 2010 from Tate Britain where he was Head of Modern British Art. This month-long collaboration takes place as the global art world descends on London for the prestigious Frieze Art Fair. Fortnum's has a long-standing commitment to the arts, supporting generations of artists and designers through its connections with the Royal Academy, the Royal College of Art, the Slade School of Fine Art and the Bloomsbury Group, alongside Fortnum's own distinguished collection.