Image: Helen Cammock portrait by Thierry Bal, 2018,  courtesy Whitechapel Gallery
Interweaving women's stories of loss and resilience with seventeenth century Baroque music by female composers, a new body of work from the seventh winner of the Max Mara Art Prize for Women Helen Cammock (b. 1970, UK) premieres at Whitechapel Gallery in June. Cammock presents a film, a triptych of vinyl cut prints and a screen-printed frieze exploring the idea of lament in women's lives across histories and geographies.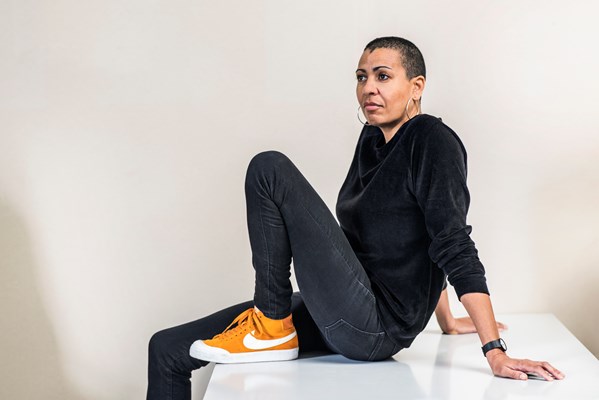 Helen Cammock portrait by Thierry Bal, 2018,  courtesy Whitechapel Gallery
The exhibition is the result of a bespoke six-month Italian residency, organised by Max Mara and the Whitechapel Gallery and Collezione Maramotti, undertaken by Cammock in 2018 on receipt of the prestigious biannual prize. Travelling from Bologna to Florence, Venice, Rome, Palermo and Reggio Emilia, she set out to explore the expression of lament and uncover hidden female voices. Across the country historians, musicians, artists and singers opened their archives and shared their stories and research.
Featuring interviews with the diverse women Cammock met on her travels including social activists, migrants, refugees, a member of a religious order, a Catholic nun and women who fought dictatorship, the split-screen film at the heart of the exhibition memorialises the power of women's voices from the Baroque period to Italy today. Their testimonies are layered with music and footage shot across Italy in a complex oral and visual collage. Three colour saturated prints depict music and voice through line drawing and a 6 meter long hand painted frieze contains words and images drawn from the women Cammock encountered in Italy.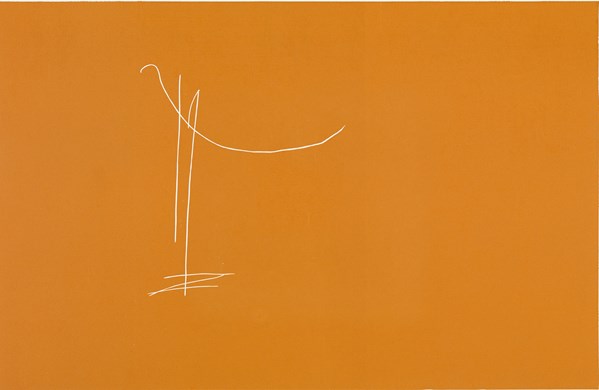 Helen Cammock, Harp,2019, Vinyl Cut Print, Image Size 53x83.5cm
Che si può fare (What can be done) takes its title from a 1664 pre-opera lament by Italian composer Barbara Strozzi (1619-1677). Cammock took classical singing lessons to learn the aria and rehearsed its melody throughout the residency. The music recurs in the new video work and as a live performance. Twice during the exhibition run Cammock will perform Strozzi's music with a jazz trumpeter, reviving her legacy through her own voice. The music of fellow Italian composer Francesca Caccini (1587-1641) is incorporated into the performance as a soundtrack to an accompanying movement piece. Both Strozzi and Caccini were celebrated in their day but have since fallen into obscurity with their compositions only now being acknowledged and performed again.
A visual poet whose drawings, prints, photographs and films juxtapose word and image, Cammock's multimedia practice embraces text, photography, video, song, performance and printmaking, and is motivated by her commitment to questioning mainstream historical narratives around blackness, womanhood, wealth, power, poverty and vulnerability. Mining her own biography in addition to histories of oppression and resistance, and incorporating influences from jazz, blues, poetry and dance, as well as the words of other writers – including James Baldwin, Maya Angelou and Audre Lorde – Cammock excavates lost, unheard or buried voices. For Cammock, music – from Nina Simone and Alice Coltrane to seventeenth-century Italian pre-opera – is able to further this endeavor to complicate the concept of history.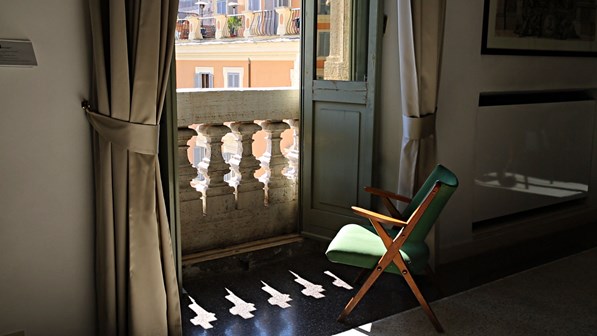 Helen Cammock Chorus, 2019[detail]HD Video; 3 screen Courtesy the artist, Copyright Helen Cammock
The Max Mara Art Prize for Women is a collaboration between Whitechapel Gallery, Max Mara and Collezione Maramotti and has been awarded in alternate years since 2005 to support UK-based female artists who have not previously had a solo survey exhibition. Known for launching the careers of artists, it is the only visual art prize of its kind in the UK. The previous winners of the prize are Emma Hart, Corin Sworn, Laure Prouvost, Andrea Büttner, Hannah Rickards and Margaret Salmon.
The judging panel for the seventh Max Mara Art Prize for Women was chaired by Iwona Blazwick OBE, Director of the Whitechapel Gallery, and joined by gallerist Vanessa Carlos, Carlos/Ishikawa, London; artist and previous recipient of the prize Laure Prouvost; collector Marcelle Joseph and art critic Rachel Spence.
Following its presentation at Whitechapel Gallery, Che si può fare will travel to Collezione Maramotti in Reggio Emilia, Italy  (13 October 2019 – February 2020).
Max Mara Art Prize for Women: Helen Cammock
25 June – 1 September 2019
Gallery 2