Image: Photo: Jonathan Leibson/Getty Images for LACMA
Artist John Baldessari, whose irreverent, multimedia work and lengthy career as a teacher at CalArts and UCLA inspired an entire generation of artists, died Thursday at the age of 88 at his home in Venice, California. According to the New York Times, his studio manager and foundation chairwoman, Virginia Gatelein, confirmed his death on Sunday. At times a sculptor, a painter, photographer and videographer, Baldessari's surrealist mixed-media body of work helped shape the modern Los Angeles art scene and, eventually, the world's.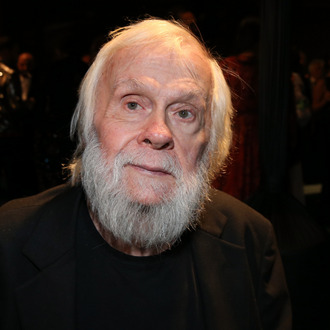 Photo: Jonathan Leibson/Getty Images for LACMA
In 1970, he famously burned all of the art he made between 1953 and 1966 at a San Diego crematorium, subsequently baking it into cookies and enclosing them in an urn. In 1971, Baldessari declared, "I will not make any more boring art," filming himself writing the phrase over and over until he ran out of tape. As the resulting decades suggest, he took the announcement to heart.
Source: vulture.com