Just Stop Oil activists have been arrested after covering a Vincent van Gogh Sunflowers painting with tomato soup at the National Gallery.
Two women targeted the iconic art work, which is worth an estimated £72.5 million, shortly after 11am on Friday in what the group says is a "response to the government's inaction on both the cost of living crisis and the climate crisis."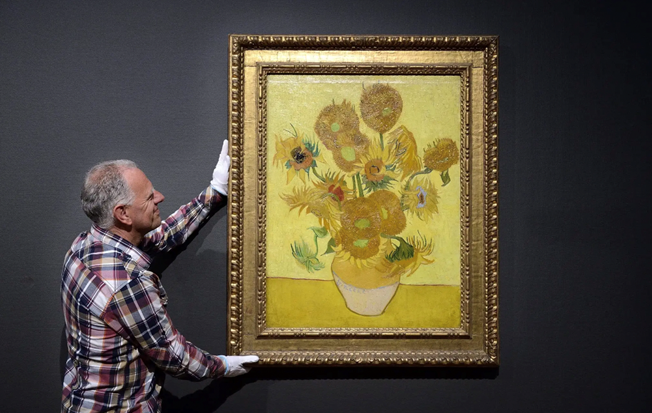 The van Gogh "Sunflowers" Credit...Lex Van Lieshout/Agence France-Presse — Getty Images
The protestors, wearing Just Stop Oil T-shirts, threw two tins of Heinz Tomato soup over the 1888 work, before kneeling down in front of the painting and applying glue to their hands to stick themselves to a nearby wall. 
Visitors were subsequently escorted out by security, closing doors to room 43 of the gallery where the painting hangs.
A statement released by the National Gallery stated that there was some minor damage to the frame but the painting was unharmed. London's National Gallery has confirmed that the painting has been cleaned and back in its place about six hours after the soup incident.
One of the climate change activists, 21 year-old Phoebe Plummer, then shouted: "What is worth more? Art or life? Are you more concerned about the protection of a painting or the protection of our planet and people?"
She also referenced the cost of living crisis and "millions of cold, hungry families" who "can't even afford to heat a tin of soup".