Image: Chocolate Mouth, New York, 2000, Irving Penn,  Gift of the Irving Penn Foundation 2018.
The Irving Penn Foundation has donated eight photographs to Moderna Museet. The Museum already has one of the world's largest collections of Irving Penn's photographs, most of which was donated by Penn himself.
Irving Penn (1917–2009) had a long, successful career, and many others have been inspired by his photographs and methods. From the mid-1940s, Penn worked for the fashion magazine Vogue, and he followed the annual haute couture shows in Paris closely until the late 1970s. Early on in his career, Penn developed a minimalist focus on form and surface – a style he continued to refine and never abandoned.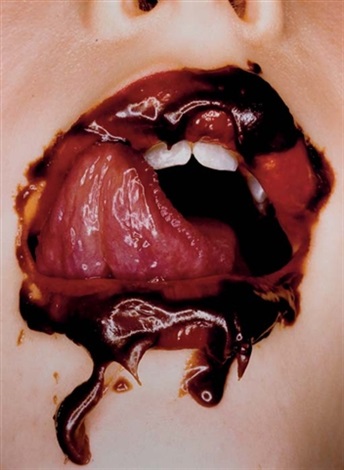 Chocolate Mouth, New York, 2000, Irving Penn
In 1995, he donated a collection of 100 photographs to the Moderna Museet collection, in memory of his Swedish-born wife, Lisa Fonssagrives-Penn (1911-1992). In connection with the 100th anniversary of Irving Penn's birth in 2017, the Irving Penn Foundation decided to donate a further eight photographs from the early 2000s to the Museum. In these, many of the subjects from his previous works are revisited, albeit in new visual ways, with new techniques and other models.

Thanks to this fantastic donation, Moderna Museet now has photographs from after 1995, by one of the truly great photographers of our time. It is a privilege for us to show and work with this collection, which includes examples from Irving Penn's entire career. From the stylistically pure fashion photographs and legendary portraits, to his exquisite still lifes in colour and black and white, says Anna Tellgren, curator of photography at Moderna Museet.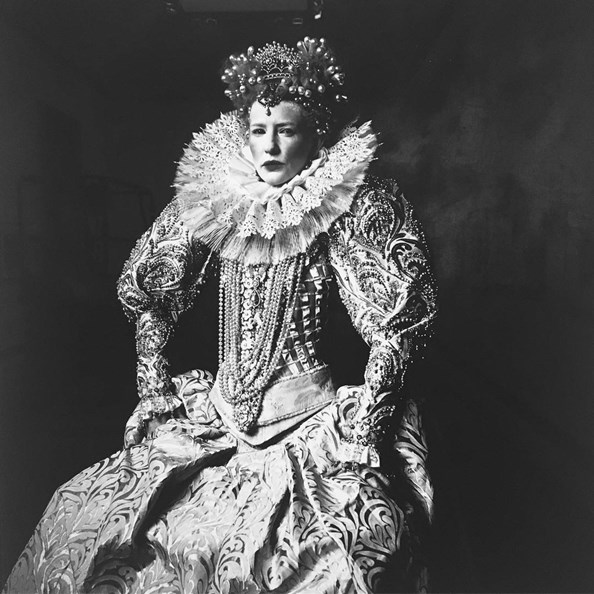 Cate Blanchett as Queen Elizabeth I, New York, 2006, © Condé Nast. Gifts of the Irving Penn Foundation 2018.

It is the Foundation's intention that this particular donation will provide added depth to the Moderna Museet's Penn collection of photographs and we trust that these additions will bolster the museum's collection and exhibition programming moving forward, says Tom Penn, Executive Director of The Irving Penn Foundation.