Image: Robert Frank holding a Leica camera, 1954. Photographer: Fred Stein Archive/Archive Photos/Getty Images
Robert Frank, the Swiss-born photographer who captured the loneliness and heartache of life in his 1958 book "The Americans" and became a trailblazer for the Beat Generation, has died. He was 94.
He died on Monday in Inverness, Nova Scotia. His death was confirmed by Peter MacGill of Pace-MacGill Gallery in Manhattan, according to the New York Times.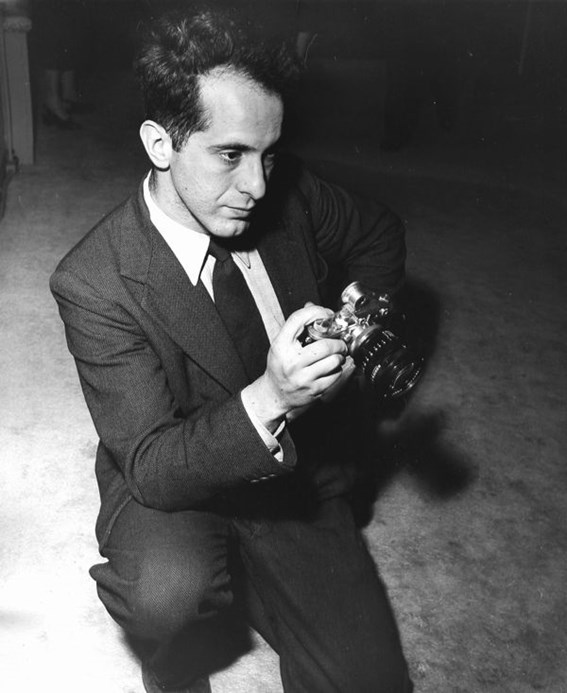 Photographer: Fred Stein Archive/Archive Photos/Getty Images
Frank challenged predominant images of the day, viewing U.S. society through the lens of an outsider to expose the poverty, racism and alienation previously ignored in portrayals of the American dream. From passengers inside a trolley bus in New Orleans to Ford factory workers in Michigan and a lone rodeo cowboy in New York, Frank's offbeat pictures struck a chord with a generation that redefined the nation's cultural identity.k
"He sucked a sad poem right out of America onto film, taking rank among the tragic poets of the world," Jack Kerouac, the author of the 1957 Beat classic "On the Road", wrote in his introduction to Frank's book. "To Robert Frank I now give this message: You got eyes."
Initially panned by critics, the volume of 83 black-and-white photographs is now "widely celebrated as the most important photography book since World War II," according to the National Gallery of Art in Washington. The U.S. edition of "The Americans" appeared in 1959.
Source: Bloomberg